Business
Vivian Hendriksz

|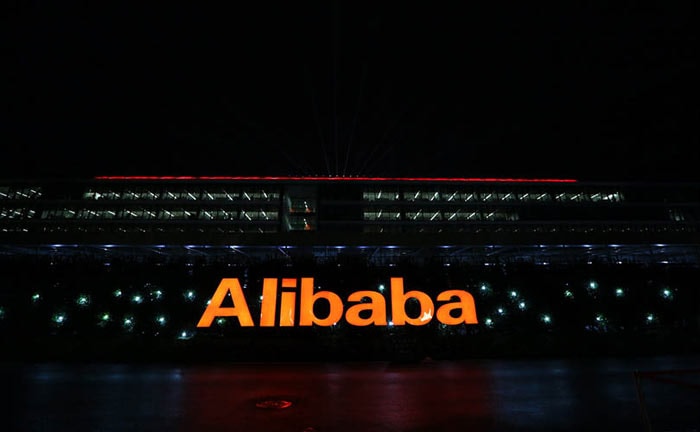 London - Internet giant Alibaba Group is ready to show the world that it takes counterfeiting seriously, which is why the Chinese conglomerate has formed a new alliance with internationals brands against counterfeiting.
Together with the likes of luxury fashion house Louis Vuitton, Samsung and Mars, the Aliaba Group will use 'big data' and the latest technologies in anti-counterfeiting in its global fight against copies and fakes. The alliance creation follows on from the Group's anti-counterfeiting platform, launched last summer, and sees the Alibaba working more collaboratively with brands.
"The most powerful weapon against counterfeiting today is data and analytics, and the only way we can win this war is to unite," said Alibaba's chief platform officer, Jessie Zheng in a statement. "With our robust data capabilities, we are confident the alliance will accelerate the digital transformation in our global fight against counterfeits."
Known as the Alibaba Big Data Anti-Counterfeiting Alliance, which has approximately 20 members, is set to bring together industry experts and technical advancements to create a key strategy to ensure Alibaba's ecommerce platforms remain free of pirated goods, said the company.
The move comes after Alibaba used its algorithms, artificial intelligence, deep learning and data to shutdown 417 production rackets and arrest 332 suspects. The Group seized false goods valued at 207.2 million dollars in a joint operation with local law enforcements in China last year, and hopes the alliance will make it ensure to crack down on counterfeiters.
"This alliance will allow us to put to use some of the most powerful technologies available in the battle against counterfeit goods," said Sam Shen, a Shanghai-based director at direct-selling company Amway, who is also a member of the alliance. "Already Alibaba has delivered significant results in tracking down IP violators, and we look forward to working with them and the rest of the members to continue that effort."
Together the international members of the group are set to share data and technologies, as well information to makes it easier to investigation potential cases of counterfeited goods, and work with local law enforcements to supports investigations and prosecutions offline.
The announcement comes not long after Alibaba filed a lawsuit against two vendors for selling counterfeit goods through its ecommerce platform and the US placed its main platform, Taobao, on the

Photo: Courtesy of the Alibaba Group
Prachi Singh

|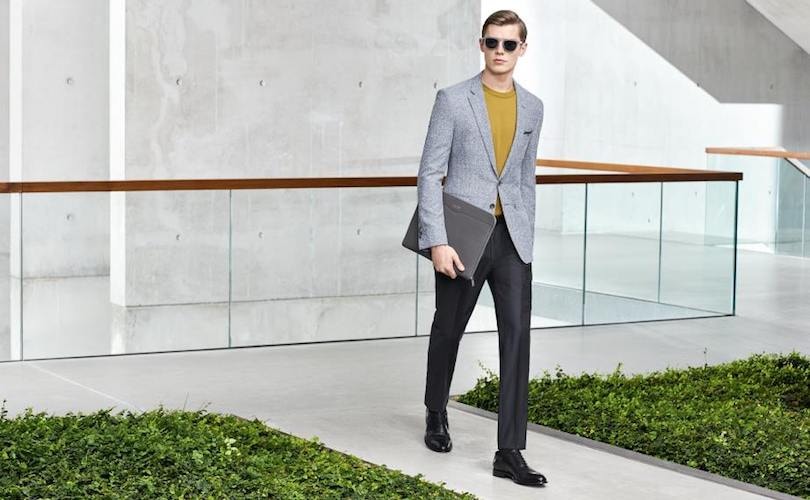 Hugo Boss in its preliminary trading update has said that Group sales and profits improved in the fourth quarter and the company made progress in its own retail business in particular. As a result, Hugo Boss now expects operating profit in the full year of 2016 to reach the upper end of the forecast range. In the fourth quarter, Group sales declined by 1 percent on a preliminary basis and adjusted for currency effects. In euro terms, revenues amounted to 725 million euros (769 million dollars), a decline of 3 percent compared to the prior year.
"Fourth quarter results underline that we are on the right track", says Mark Langer, CEO of Hugo Boss, in a statement, adding, "In China, we completed the turnaround in the second half of the year. In Europe, we held up well in a difficult market environment. We will continue to work intensively on implementing our strategic plans presented in November. We are confident that this will enable us to return to sustainable profitable growth."
Update on the fourth quarter results
Hugo Boss said, in Europe, sales increased 2 percent on a currency-adjusted basis mainly due to robust growth in the UK. Revenues in Germany were up, too. In the Americas, sales were down 14 percent in local currencies, however, the Asian business was 5 percent above the prior level. In Mainland China, the company achieved comp store sales increases of close to 20 percent adjusted for currency effects.
Sales in the company's own retail business including online and outlets improved by 4 percent on a currency-adjusted basis but on a comparable store basis, revenues decreased by 3 percent. Sales in the wholesale business were 13 percent below the prior year level in local currencies.
Preliminary full year sales down 4 percent
On a preliminary, non-audited basis, Group sales in the full year amounted to 2,693 million euros (2,857 million dollars), a decline of 4 percent compared to the prior year. On a currency-adjusted basis, the decrease was 2 percent.
The company said, subject to the completion of year-end closing procedures, the Group expects that operating profit (adjusted EBITDA before special items) will reach the upper end of the forecast range. Hugo Boss had confirmed its outlook of a profit decline between 17 percent and 23 percent.
Picture:Hugo Boss
Prachi Singh

|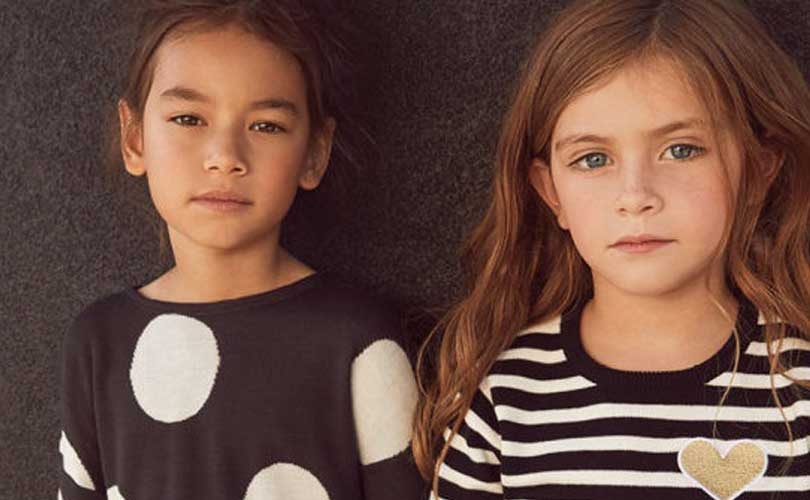 Sales including VAT at H&M increased by 6 percent in local currencies in December 2016 compared to the same month last year. Converted into Swedish krona, sales increased by 10 percent.
The total number of stores amounted to 4,379 on December 31, 2016 compared to 3,957 the same month, last year.
Picture:H&M
Prachi Singh

|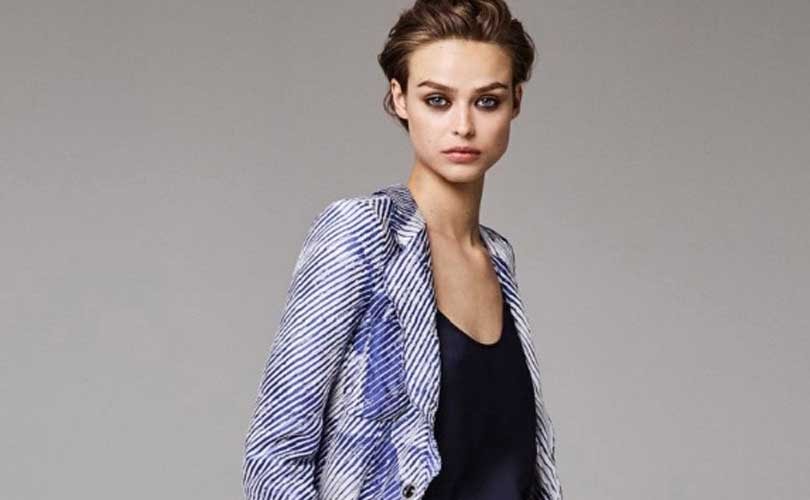 Italian fashion group Giorgio Armani posted 5 percent decline in revenues last year and its Founder cited that the year 2017 will continue to be "complicated" for the company, said a Reuters report.
According to the report, the 82-year-old Armani, who founded the company in 1975, told media, "Last year has been complicated, for us like for other brands and next year will continue to be so." He spoke to the reporters after the Milan men's catwalk show for his Emporio Armani line.
He further added that the company had "a lot of cash and he thought that the fashion industry would need a couple more years to return to previous levels of sales.
The group's revenue of 2.65 billion euros (2.81 billion dollars) in 2015 were up 4.5 percent at current exchange rates, compared to a 16 percent rise in 2014 due to the low tourist spending and overall slowdown faced by the luxury segment.
Picture:Giorgio Armani
Angela Gonzalez-Rodriguez

|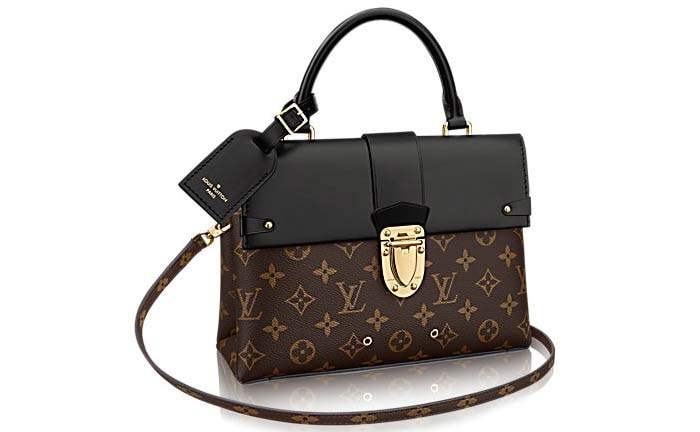 The economic slowdown in China; terror attacks in main international luxury plazas such as Paris and the fights against counterfeits have taken a toll on handbag-makers' creativity.
According to a recent research by Edited, a fashion analysis firm, Michael Kors Holdings Ltd., Prada SpA, LVMH's Louis Vuitton and Burberry Group PLC all reduced the number of styles introduced last quarter.
In the final three months of 2016, the number of new styles introduced by Michael Kors dropped 24 percent from the preceding quarter. Prada and Louis Vuitton rolled out 35 percent fewer new designs, while the number at Burberry dropped 8 percent, according to Edited, whose clients include Ralph Lauren Corp. and luxury e-commerce retailer Net-A-Porter.
On the other hand, a few brands such as Kate Spade & Co. and Ralph Lauren, did introduce more new designs in the fourth quarter, Edited found.
Brands needs their bags sales, which account on average for 40-60 percent of total sales
"There's a feeling of doom out there in the industry - everything is defensive and not offensive," said Milton Pedraza, a luxury consultant who runs the Luxury Institute. "What you're seeing is a tremendous amount of copying, less innovation and less creativity, at a time when exactly what you need is to be bold."
And truth is that luxury brands need their bag sales. Bags account for 39 percent of Gucci's products priced over $1,000. They make up 65 percent of Fendi's and 82 percent of Prada's 1,000 dollars or more assortment, reports Edited in their corporate blog.
"Dropping newness too low could certainly threaten sales," said Katie Smith, a senior fashion analyst at Edited. In fact, rolling out the right number of styles is no easy task. Smith stresses that brands need to strike a careful balance between creating an excess of inventory while ensuring they remain trendy and therefore relevant.
Handbag-makers have faced other challenges as well. Younger consumers are demanding faster availability of the latest trends, and some are showing preference for shoes and jewelry over bags.
Sales growth in handbags is estimated to decelerate to 3.1 percent by 2020, from 16 percent in 2012, according to data collated by Euromonitor. The slowdown has forced companies to diversify. Michael Kors is expanding into menswear, and Kate Spade is growing in other categories such as home goods.
In this regard, Pedraza recalls that "For the first time in many years, there's a real sense of threat," he said. Companies are focused "on survival and dismantling the old structure."
Photo: Louis Vuitton Official Web
Vivian Hendriksz

|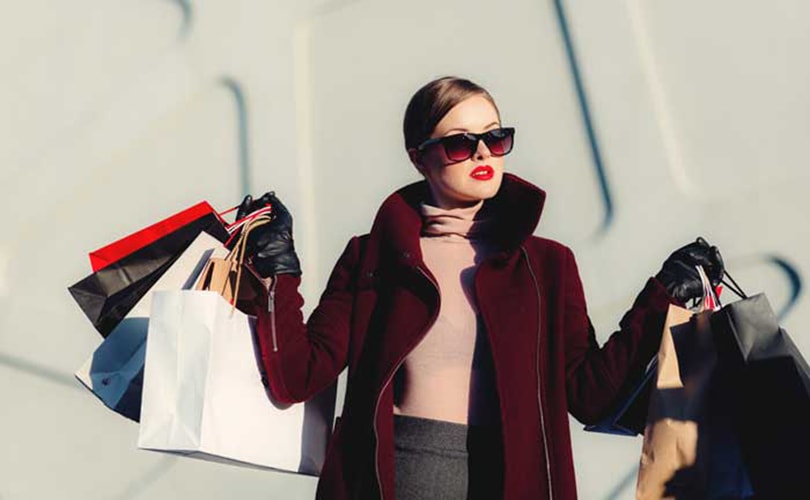 London - Have you every purchased a vintage designer handbag off of eBay,(for as stellar price), only to wonder when the item itself arrives if its really the real deal? You are not alone. Online marketplace places such as eBay have unfortunately become hotspots across the globe for counterfeiters to unload their knock-off luxury designs to unwilling buyers.
However, eBay has taken its battle against fake luxury and designer goods to the next level with the launch of a new service: eBay authenticate. eBay is set to start authenticating luxury handbags, footwear and apparel later this year through its new program designed to boost consumer confidence. "We understand that some shoppers may be hesitant to purchase high-valued items online. This new service is designed to both ease buyer concerns and help our sellers acquire top dollar for their items," said the company in a statement.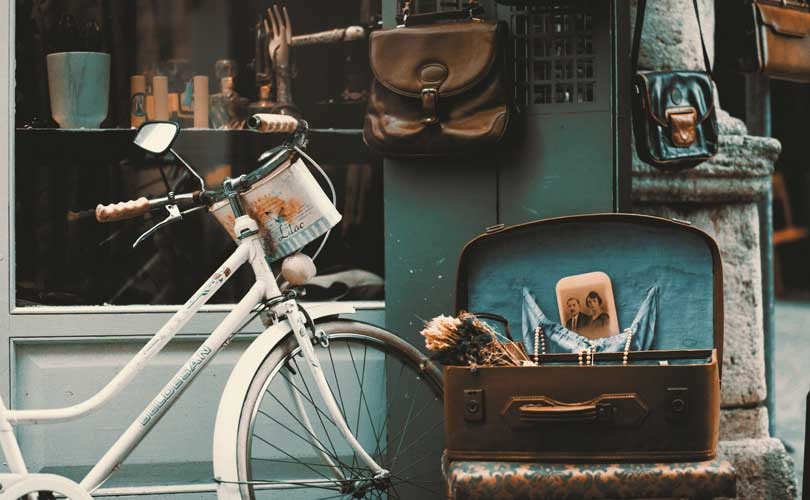 eBay to rollout new authentication service against counterfeiters
The online marketplace is set to use a network of experts to help verify that a Chanel 255 handbag up for sale is the authentic. Sellers will be able to pay extra for the authentication service to assures potential buyers they are getting what they paid for, or shoppers can choose to pay for the service themselves. If a buyer opts to use the service, they will be protected by eBay's pledge that the sale will be voided if the item in question turns out to be fake and refunded up to "two times the cost of the original purchase price," added the company.
At the moment eBay is currently constructing its new authenticate program, so fees for the service remain unknown. However, eBay is likely to charge difference prices for the service, depending on the item's brand, size and origins. The program will be made available to all sellers in every category around the globe later this year, although eBay has yet to reveal an exact launch date. The company is currently running a pilot programme of the service and will share further information later in the year.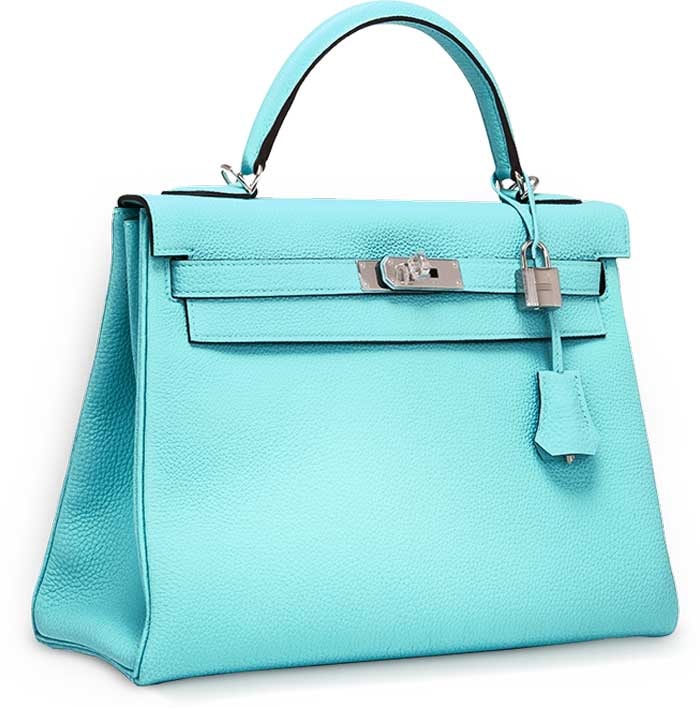 eBay new service comes as luxury startup The RealReal Inc, based in San Francisco, sold close to 400 million dollars (328.2 million pounds) worth of second-hand or vintage authenticated goods in 2016, close to double the sales made in 2015. Online marketplaces, like eBay, Amazon and Alibaba have been fighting against counterfeiters for a long time. Counterfeit goods were worth close to 10 percent of the apparel, footwear and accessories sold in the EU in 2015, accounting for a loss of 28 billion dollars. (22.9 billion pounds), according to a study from the EU's Office for Harmonisation in the Internal Market.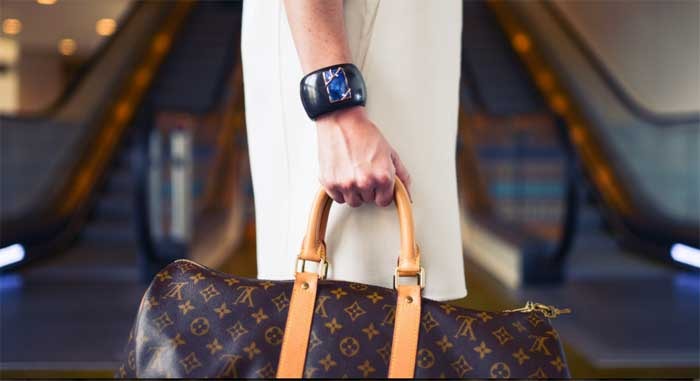 China, and other countries in South-East Asia, remain the largest sources of counterfeit goods, with clothing, footwear and accessories being listed among the most copied goods. However online e-commerce platforms have been working hard to ensure their efforts against counterfeit goods do not go unseen. Earlier this month Alibaba filed a lawsuits against two vendors who were allegedly selling counterfeit goods, the first legal action of its kind to occur in China, a few weeks after US regulators accused the company of not doing enough against counterfeiters.
Photos: Courtesy of Pexels and eBay
Meenakshi Kumar

|
Online fashion retailer Yepme posted 73 per cent higher losses in 2015-16. Gurgoan-based Yepme is a private label brand, which typically fetches 30 to 40 percent higher gross margins than other online marketplaces that depend on branded apparels. It opened in 2011 and sells private labels under the brand name Yepme in ethnic Indian wear and western wear for men and women.
Footwear contributed 50 per cent of the total turnover in fiscal 2015-16, followed by 34 per cent contribution of accessories and 16 per cent of apparels and garments. In January 2016 Yepme opened its first physical store in Gurgaon. Going the franchise route, the company is targeting 1,400 stores in three years. Yepme currently has 21 stores across cities like Bangalore, Delhi, Agra, Gwalior, Noida, Meerut and Gurgaon. It has expanded to the UK and since 2014 has been selling in the US. Yepme also sells through marketplaces such as Jabong, Snapdeal and Amazon.
The company, which makes its own brand of products, is aiming to clock revenues of Rs 280 crores this fiscal. The software unit will be hived off into a separate entity since software is seen as a large business ensuring high margins.
Meenakshi Kumar

|
Libas has become the first Indian designer label to get listed on the National Stock Exchange (NSE). Libas launched in 2004 with high fashion now aims for a turnover of Rs 1,000 crores. It is present in Mumbai, Pune, Ludhiana and Dubai and plans to expand further and make its presence felt in Delhi, Kolkata and a few other cities by the end of this financial year.
Libas Designs is engaged in the process of fabrication of fabric into garments. It offers sherwanis, suits, jackets, shirts, pants, and Indo westerns for men; saris, suits, lehengas, gowns, and anarkalis for women. The brand is on major e-commerce sites and has its own portal. It has tie-ups with more than 80 Indian and international designers and has an inventory of more than 500 designer clothes. Currently, Libas has eight stores, either owned or franchised.
The company also offers an extensive range of jute bags, best suited for everyday use. With hundreds of different colors and styles, customers have a good number of options to choose from. Customers can also design their own bag by choosing their own dimensions, colors and features such as buttons, zippers, handles and of course overall styling. Other accessories are jewelry, belts, cufflinks.
Libas was incorporated in 2004. On the performance front, the company reported a jump of 21.32 percent in its total revenue in financial year '16 as compared to financial year '15. Net profit increased by 158.61 percent in March 2016 compared to March 2015. Return on net worth increased to 25.77 percent in financial year '16 from 13.43 percent in financial year '15 and 14.69 percent in financial year '14.
Prachi Singh

|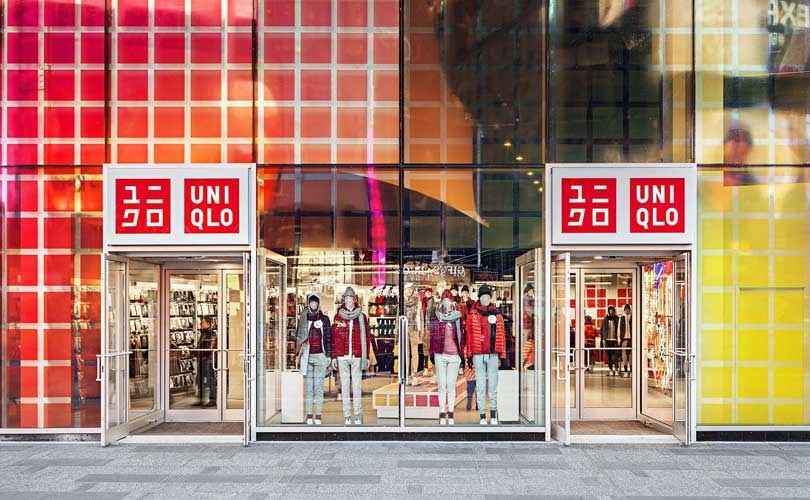 Fast Retailing revenue in the first quarter rose 1.6 percent to 528.8 billion Japanese yen (4.6 billion dollars) and operating profit was up 16.7 percent to 88.5 billion Japanese yen (0.77 billion dollars). Profit before income taxes increased 34.2 percent and profit attributable to owners of the parent jumped 45.1 percent.
Revenue at Uniqlo Japan of 238.8 billion Japanese yen (2.08 billion dollars) improved 3.4 percent, while operating profit of 45.6 billion Japanese yen (0.39 billion dollars) increased 1.8 percent. Same-store sales including ecommerce expanded 2.5 percent. The company said, same-store sales dipped in September and October, but recovered in November after falling temperatures boosted sales of core winter items.
Uniqlo International sales down, GU profit dips
Revenues at Uniqlo International were down 0.2 percent to 196.5 billion Japanese yen (1.71 billion dollars) but operating profit at 30.1 billion Japanese yen (0.26 billion dollars) jumped 44.6 percent. The company said, revenue in local-currency rose in all areas and performances from Uniqlo Greater China and Uniqlo Southeast Asia & Oceania were strong. Uniqlo USA loss declined during the period. At the end of November 2016, the company operated 1,009 stores.
Global Brands revenue of 92.7 billion Japanese yen (0.81 billion dollars) improved 1.1 percent but operating profit declined 22.7 percent. Revenue at GU was up but profit decreased.
The company's estimated for fiscal 2017 remain unchanged. Consolidated revenue is expected to be 1.850 trillion Japanese yen, a rise of 3.6 percent and operating profit at 175 billion Japanese yen (1.53 billion dollars) an increase of 37.5 percent.
Picture: Uniqlo Facebook
Prachi Singh

|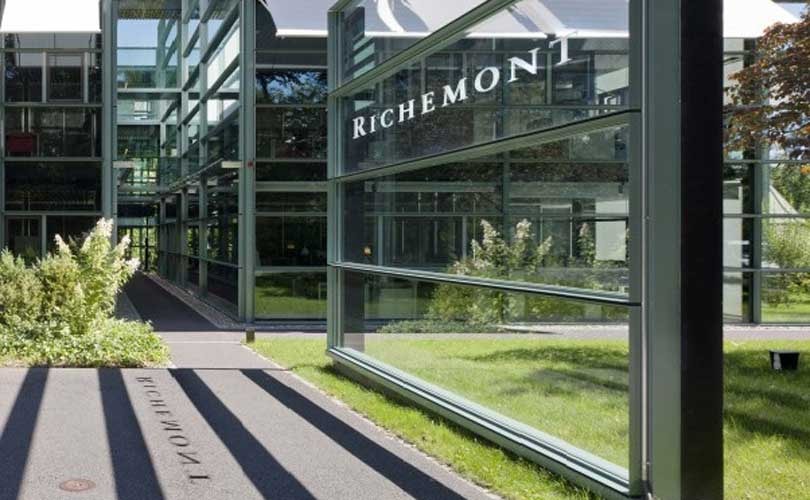 Sales in the third quarter ending December 31, 2016 at Richemont increased by 5 percent at constant exchange rates and by 6 percent at actual rates compared to the prior year's period.
Retail sales grew by 12 percent, compared to the 5 percent decline in the first six months of the current year, underpinned by rise in jewellery sales, positive watch sales and the reopening of the two Cartier stores. In the wholesale channel, the sales decline was 3 percent.
Richemont reports positive sales across markets
In Europe, sales increased by 3 percent in the third quarter, in contrast with the 17 percent decline registered in the first six months of the year. This improvement, the company said, was primarily driven by robust local sales and tourist purchases in the United Kingdom as well as strong jewellery sales across the region.
Richemont further said that 10 percent growth in sales in the Asia Pacific region reflected strong performances in mainland China and Korea, mitigated by continued declines in Hong Kong and Macau. Sales in the Americas region grew by 8 percent, supported by jewellery and the reopening of the Cartier Mansion in New York.
The decline in Japan was limited to 1 percent due to the resilience of the domestic clientele and the reopening of the Cartier flagship store in Tokyo, while the Middle East and Africa continued to be subdued.
Jewellery demand drives sales growth
The company said, good demand for jewellery products and positive watch sales in retail contributed to the 8 percent sales increase at the jewellery maisons. The Specialist Watchmakers' sales were down by 2 percent with positive growth in the retail channel offset by continued weakness in the wholesale channel.
The other businesses posted good growth, mainly driven by Chloé, Montblanc and Peter Millar.
Sales over the nine-month period to December declined by 6 percent at constant exchange rates and by 7 percent at actual exchange rates. For the year ending March 31, 2017, the company expects net profit to face a challenging comparative due to the prior year's inclusion of the 639 million euros (677 million dollars) non-cash gain relating to the merger of The Net-A-Porter with Yoox Group.
Picture:Richemont