Business
Danielle Wightman-Stone

|
Lighthouse, a middle market private equity firm focused on growth investments in India's consumer sector, has invested 760 million Indian Rupee in V2 Retail, one of India's fastest growing, pure play apparel value retailers.
V2 Retail provides a one-stop apparel solution for the whole family and the investment will be used to accelerate the group's store expansion plans, said the private equity firm.
For the 2017 fiscal year, V2 Retail achieved revenue of approximately 4.7 billion Indian Rupee, representing a compound annual growth rate in excess of 60 percent over the last five years. Currently, the retail group has 44 stores across 13 states in India and has set significant expansion targets of opening 100 stores in the next two to three years.
Ram Chandra Agarwal, chairman and managing director of V2 Retail, said: "We were highly impressed with Lighthouse's track record of investing in and building leading branded, consumer companies, and believe their assistance will be invaluable for us going forward.
"We plan to further penetrate in our core markets, such as Bihar and Uttar Pradesh, due to large number of high potential Tier II and III cities, which remain significantly underpenetrated in terms of organised retail."
Sachin Bhartiya, partner at Lighthouse Advisors, added: "We have been witnessing a structural change in the Indian retail landscape over the past few years, and are very excited to partner with V2 Retail.
"We have great confidence in Ram Chandra Agarwal, the pioneer of value retailing in India, and his team, and believe that the next few years will be transformational for the Company."
Prachi Singh

|
Asos has reported retail sales growth of 34 percent to 1,876.5 million pounds (2,484 million dollars) for the year to August 31, 2017, driven by strong product, proposition improvements and further price investments across major markets. Continuing profit before tax and exceptional items grew by 26 percent to 80 million pounds (105 million dollars), while profit before tax jumped 145 percent to 80 million pounds.
Commenting on the annual trading performance, Nick Beighton, Asos CEO, said in a press statement: "It's been a great year for Asos, with continued growth in sales and profits. Our international performance was excellent, as we reinvested FX tailwinds and benefitted from our continually improving customer proposition. In a competitive UK market, we achieved strong full price performance whilst further increasing market share. The investments we are making will see us add 1,000 new heads and will lay the foundations for a 60 percent increase in unit capacity and 4 billion pounds of net sales."
Highlights of Asos's annual results
The company said, as previously noted, the continuing FX tailwind enabled reinvestment at a faster rate than initially planned. Retail gross margin increased by 10bps to 48.6 percent as price investments in the US, Europe and some RoW territories were offset by a higher full price mix. Delivery receipts grew 18 percent aided by higher next-day delivery usage and the expansion of Premier globally.
The group generated retail sales growth of 34 percent during the year, with UK growth of 16 percent to 698.2 million pounds (925 million dollars) and strong international growth of 47 percent or 36 percent constant currency to 1,178.3 million pounds (1,561 million dollars), driven by investments in price and proposition. International retail sales accounted for 63 percent against 57 percent last year, of total retail sales.
Asos said, UK retail sales grew by 16 percent, a solid performance in a more promotional market. The A-List loyalty scheme, which annualised during the year, continued to aid increases in conversion and average order frequency. US retail sales grew by 46 percent or 31 percent in constant currency driven by price investments and the annualisation of improved delivery propositions coupled with key promotional events.
EU retail sales grew by 45 percent or 34 percent in constant currency aided by the introduction of free returns across the whole of the EU, alongside prior year price investments annualising. RoW retail sales grew significantly at 52 percent or 42 percent constant currency, driven by further price and proposition investments. Russia and Israel, the company said, were the stand out performers, achieving triple digit sales growth of over 200 percent and 150 percent respectively.
Delivery receipts increase of 18 percent lagged retail sales growth as customers increasingly took advantage of more extensive free shipping options. The number of premier customers increased by 55 percent.
Asos saw site visits increase by 24 percent year-on-year; average order frequency improved by 5 percent; average basket value increased by 2 percent alongside a 20bps improvement in conversion. Active customers are now at 15.4million, representing a 24 percent increase since last year.
Asos invests in technology platform, to launch new activewear label
The company added that rollout of Asos's new technology platform delivers micro-service architecture with fully native mobile experience in android and iOS apps and a vastly improved all new checkout. The platform allows for significantly greater transaction volume at enhanced levels of stability. The company continued to increase capacity and efficiency at Barnsley, successfully transitioned to phase 1 of the new Eurohub 2 fulfilment centre with ongoing work to further double its capacity and automate its operations.
In August, Asos signed a lease for a new fulfilment centre in the US, which is expected to be operational by Autumn 2018. The company expects investments Asos is making across logistics will lay the foundations for a 60 percent increase in unit capacity and 4 billion pounds (5.3 billion dollars) of net sales per annum.
The company said, sales of Asos brand account for 41 percent of sales. Each week 5,000 new styles are launched with 85,000 products in stock at any one point in time. Almost 200 new brands were introduced during the year whilst a similar number were edited out. Building on last year's launch, Asos is accelerating its activewear offering, with football and golf ranges now accompanying sports performance wear including gym, run and yoga. The Asos 4505 activewear range will launch in 2018 along with range extensions into snow and surf.
The company added that with it 'Fashion with Integrity' initiative, the company aims to ensure that the production of our products causes no negative impact on the environment. ASOS joined the Sustainable Apparel Coalition, giving Asos insights into environmental management systems across water and chemical management. Asos also signed the Cotton Communique with the Clarence House International Sustainability Unit, committing to 100 percent sustainably sourced cotton by 2025 and are on track to hit a sustainable cotton target of 70 percent for 2017. The company signed the commitment to a Circular Fashion System (Global Fashion Agenda, Copenhagen) to support the transition to a 'circular business'.
Asos raises sales guidance for FY18
The company said, new financial year has started well. Its increased sales guidance is 25-30 percent for FY18 inclusive of a modest FX tailwind, with EBIT margins stable at 4 percent in line with market consensus. Medium term reported sales guidance of 20 percent-25 percent, Asos said, is unchanged. The company expects EBIT margins to remain at a similar level into the medium term, with operating leverage in payroll and distribution offset by ongoing investment in technology and warehousing infrastructure to support continued growth.
Currently Asos has seven country specific websites. For the first time in four years, the company will add new local foreign sites, up to 13 by the end of FY18, ultimately giving the potential to cover all of 200 markets. Also to further drive global growth, the company plans to launch additional payment methods, new language sites and delivery propositions.
Picture:Facebook/Asos
Prachi Singh

|
Richemont has announced that trading for the six months ended September 30, 2017 showed sales rising 10 percent on a reported basis and 12 percent on a constant currency basis compared to the prior year period. On this basis, Richemont expects its operating profit for the period under review to post an increase of approximately 45 percent against the comparative period, while corresponding profit for the period is expected to increase by approximately 80 percent.
The company said, these increases predominantly reflect the non-recurrence of the exceptional inventory buy-backs in the prior year period, improved trading performance and the positive net impact of movements in period-end exchange rates.
For the financial year ended March 31, 2017, Richemont reported sales of 10, 647 million euros (12,537 million dollars), operating profit of 1,764 million euros (2,077 million dollars) and profit for the year of 1,210 million euros (1,424 million dollars).
Picture:Facebook/Jaeger-LeCoultre
Meenakshi Kumar

|
For the second quarter Reliance Retail's pre-tax profit jumped by 68.2 per cent year-on-year. This increase was because of growth in digital, fashion and lifestyle and petroleum products. Revenue in the quarter went up by a whopping 81.3 per cent.
Reliance Retail is the organised retail arm of Reliance Industries. The company witnessed strong performance across the board during the quarter despite macroeconomic headwinds. During GST roll-out, there were supply disruptions for a short period as manufacturers were clearing old inventory. Advance inventory planning and strong vendor relationships helped tackle stock-outs, thus mitigating revenue loss.
During the quarter Reliance Retail added 45 stores across various store concepts and strengthened its distribution network for consumer electronics. As on September 30, Reliance Retail operated 3,679 stores across 750 cities with an area of over 14.2 million sq. ft.
In the quarter, Reliance Retail acquired a 40 per cent stake in Genesis Luxury Fashion, which operates a portfolio of brands such as Armani, Burberry, Coach and Michael Kors. Reliance Retail continues to extend its distribution channel reach and has partnered with over 7,50,000 retailers across the country. Over three million devices and accessories were sold through this channel during the quarter.
Meenakshi Kumar

|
American PE investor TPG is looking to sell its stake in India's sixth-largest wholesale and retail chain, Vishal Mega Mart, in a deal that could value the company at over Rs 1,500 crore. TPG has appointed Kotak Mahindra Capital as a financial adviser to help in the sale of the asset it acquired seven years ago.
TPG owns the wholesale unit of Vishal Mega Mart, while the front-end stores are run by Chennai-based Shriram Group. Vishal Mega Mart operates over 350 stores in the country and had clocked consolidated sales of Rs 3,000 crore in fiscal 2016.
Vishal Mega Mart's annual earnings before ebitda was Rs 70 crores. TPG is expecting Vishal Mega Mart to be valued at about Rs 1,500 crore, giving it a multiple of 20 times its ebidta. Avenue Supermarts, currently, trades at a valuation of 85 times its fiscal 2017 ebidta. But Vishal Mega Mart, which has struggled on profitability front, is unlikely to attract similar valuation multiples. As per reports, the Vishal Mega Mart deal could fetch between 20-25 times of ebitda putting it in Rs 1,500-2,000-crore valuation bracket.
The wholesale and retail segment in India has been witnessing consolidation as players look to push up scale and efficiency. Last week, Future Retail announced the buyout of HyperCity, a chain of 19 big-format stores, for Rs 655 crore, to increase its presence in the country. Some time ago, Radhakishan Damani, founder of D-Mart supermarkets, took control of Bombay Stores, a chain of department outlets.
Vivian Hendriksz

|
London - Online Indian fashion retailer Koovs has signed a deal with N Brown Group to offer its range through its plus-size Simple Be label, marking its first foray into the UK market.
The deal sees Koovs creating a collection for Simply Be from December onwards under its Koovs Private Label young fashion line in larger sizes. The deal is set to kick off with a capsule collection this Christmas season and will be followed by a more extensive range of products for Spring 2018, set to launch next March.
"We are absolutely delighted to be working with N Brown and to bring the Koovs young fashion brand to the UK with Simply Be, a brand that celebrates and empowers all women, whatever their size, through fun and exciting fashion," said Mary Turner, head at Koovs.
The label's launch in the UK market marks the London-listed online Indian etailer latest step to strengthen its international presence after facing a number of struggles in its domestic market due to the Indian governments demonetisation programme.
Koovs reported pre-tax losses to 19.3 million pounds for the year ending March 31 compared to a 16.7 million pounds loss in 2016 as the company was hit with lower margins and higher costs. In addition to launching in the UK, Koovs also announced its signed a deal with UAE retailer Souq.com to offer its Private Label collection in the Middle East.
Photo: Simply Be, AW17
Meenakshi Kumar

|
Myntra Jabong India the business-to-business fashion retail arm of Flipkart-owned online fashion retailer Myntra, has secured a loan of Rs 199 crore from Yes Bank. The company secured the loan in July through a hypothecation agreement, or by pledging its assets as collateral, according to a filing with the Ministry of Corporate Affairs.
The amount is part of a total credit facility of Rs 300 crore extended to Myntra group entities by Yes Bank, reveal MCA documents. Myntra Jabong India is likely to use the money to meet its working capital requirements.
Myntra joins parent Flipkart in taking on bank debt. Myntra Jabong India and Myntra designs, which owns the trademark Myntra, and Jade Eservices which owns Jabong, are subsidiaries of FK-Myntra Holdings. Singapore-based FK-Myntra, in turn, is owned by Flipkart. Myntra CEO Ananth Narayanan had recently stated that private labels are expected to contribute 30 per cent of the company's revenue by the end of this year. It had also opened an exclusive offline store for Roadster. Roadster had achieved a run rate of Rs 500 crore in 2016 and is expected to touch Rs 1,000 crore by 2018-19.
Flipkart has been ramping up its private label play. It launched its own private label, Divastri, for women and Metronaut for men in June and July, respectively. The fashion category has been crucial for Flipkart to maintain its lead, with Amazon breathing down its neck. After acquisition, Flipkart holds a 70 per cent market share in Jabong, the online fashion segment.
FashionUnited

|
Global provider of comfort solutions from textiles and yarns PrimaLoft just announced a new management change. The company just added a new group of investors led by private equity firm Victor Capital and Allstate Corporation.
These new additions will help Primaloft's management and investments in its company. Financial details of the transaction were not publicly disclosed. In the past, president and chief executive officer of PrimaLoft Mike Joyce stated that the the company has worked with many outdoor, fashion, and home textile manufacturers. Moving forward with these partnerships, the company can work towards more technology-driven innovations as well as growing its market presence. The deal will help develop the high-consumer brand move forward and continue its successes.
Primaloft currently is a provider for wellness products used by international top brands of outdoor and fashion industry. The company serves as a benchmark for comfort solutions in all weather situations currently. Through its production of sustainable textiles, Primaloft serves as a leader in research and development of comfort and high-performance products. With its new transaction, the company can help further invest its quality of product as well as moving forward as a business.
Angela Gonzalez-Rodriguez

|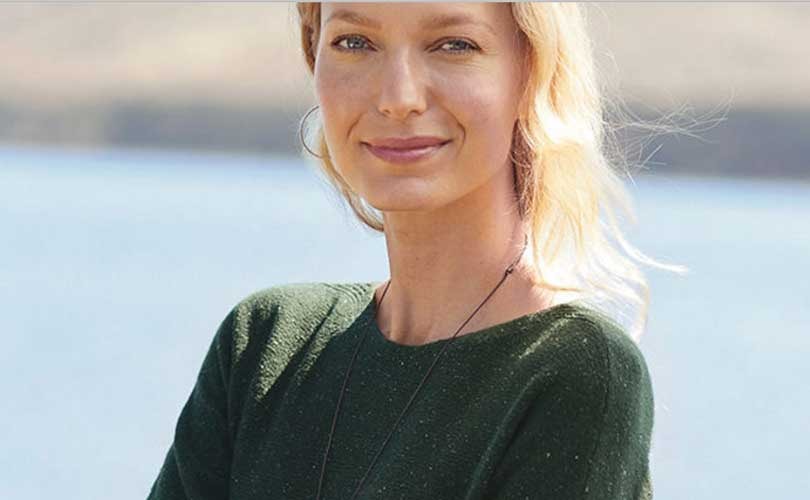 ANALYSISShares of J. Jill Inc lost half their value on Thursday, after the U.S. womenswear chain slashed its third-quarter profit forecast due to a slowdown in traffic to its stores.
"We see the miss as largely explainable, and believe the company is sufficiently nimble to address the missteps in short order," Jefferies analyst Randal Konik said, adding that the ongoing issues were expected to reflect on the company's performance through October.
Analysts cited by Reuters said the company's problems were compounded by the overall slowdown in traffic to apparel stores due to unseasonably warm weather.
J.Jill shares hit record low since IPO
As a result, the Massachusetts-based J. Jill saw its shares sink to a record low of 4.85 dollars, well below its March IPO price of 13 dollars. The main reason for this major low seems to lie in the company's forecast drop in quarterly same-store sales.
Meanwhile, analysts at Deutsche Bank slashed its price target on the stock by 5 dollars to 11 dollars, while Jefferies cut its target to 13 dollars from 16 dollars. Five out of nine brokerages following the stock recommend to 'hold' onto the shares, while the remaining four rate the stock 'buy' or higher. Their median price target is 9 dollars.
The company went public in March amid a tough environment for apparel retailers, several of which have gone out of business in the last couple of years as they struggle to cope with changing consumer tastes and growing pressure from Amazon.com Inc and other online retailers.
Image:J.Jill Web
AFP

|
Shanghai - The net worth of China's ultra-rich surged this year with Evergrande real estate mogul Xu Jiayin's 43 billion USD fortune catapulting him to the top, a survey released Thursday said. An all-time high 2,130 people made the annual ranking of China's richest individuals compiled by Shanghai-based luxury magazine publisher Hurun Report, which lists all those in China with a net worth of 300 million USD or more.
An additional 74 people made the list this year, Hurun Report said, adding that the size of the average fortune rose 12.5 percent to 1.2 billion USD while those in the elite 100 saw their values surge 60 percent. But not everyone fared so well, with last year's richest person Wang Jianlin, the head of conglomerate Wanda, tumbling to fifth.
Wang's estimated wealth was slashed by a third to 28 billion USD after authorities began targeting his sprawling business empire over worries of excessive debt from an overseas acquisition binge. Xu's net worth nearly tripled over the past year as shares of Evergrande, one of China's biggest real estate developers, zoomed around 450 percent. The 59-year-old Xu moved up nine places.
He was followed by Pony Ma, head of communications giant Tencent, which owns China's ubiquitous social networking app WeChat. The 46-year-old Ma's worth grew 52 percent to 37 billion USD after Tencent shares nearly doubled this year, allowing him to overtake last year's No. 2, Jack Ma of e-commerce giant Alibaba.
Alibaba's Ma slipped to third with a worth of 30 billion USD, down two percent due largely to a major reduction in his ownership share of affiliate Ant Financial, which operates popular Chinese online payment system Alipay, Hurun Report said.
In a testament to Alibaba's growing e-commerce dominance, 43 individuals from Alibaba or Ant Financial made the list. Concerns over China's slowing economic growth have eased this year as GDP continued to expand at a steady pace, while some sectors such as real estate, manufacturing, and Internet-related businesses boom, with their share prices soaring.
"This year we found more than 2,000 individuals with 300 million USD, double that of five years ago and four times that of ten years ago," said Rupert Hoogewerf, chairman and chief researcher of Hurun Report. Among the biggest movers were Wang Wei, head of delivery firm SF Express, which has thrived amid China's e-commerce boom. Wang, 47, wasn't even on the list previously but the firm's IPO early this year launched him to number six at 22 billion USD.
Moving in the other direction was Jia Yueting, founder of troubled conglomerate LeEco, which has run into deep supply chain and cash-flow problems after expanding too fast into a range of high-tech industries. Jia plummeted all the way from 31st down to 1,978th -- this year's biggest fall -- to a net worth of 300 million USD.
China's Top Ten
1 Xu Jiayin (Evergrande) $43bn
2 Pony Ma (Tencent) $37bn
3 Jack Ma (Alibaba) & family $30bn
4 Yang Huiyan (Country Garden) $24bn
5 Wang Jianlin (Wanda Group) & family $23bn
6 Wang Wei (SF Express) $22bn
7 Robin Li & Melissa Ma (Baidu) $19bn
8 Yan Hao (China Pacific Construction) & family $17bn
8 He Xiangjian & He Jianfeng (Midea) $17bn
10 Ding Lei (Netease) $16bn
10 Li Shufu & Li Xingxing (Geely) $16bn
Photo: courtesy of Alibaba