While 100 per cent FDI in single-brand retail may have been approved, some global clothing brands such as Abercrombie & Fitch have taken the web route to enter India. Some top brands are now being retailed by e-shopping portals including

Fashionandyou.com, Myntra.com, Snapdeal.com, Dealsandyou.com, Yebhi.com and HomeShop18.com. In fact, some portals are offering mid-market US brands at discounted rates of more than 50 per cent in India.

While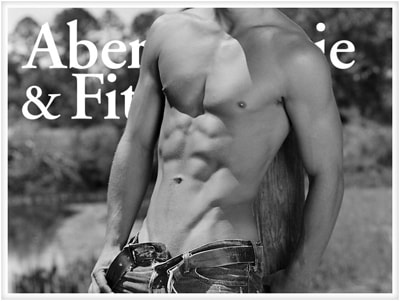 brands, including Abercrombie, American Eagle Outfitters and Aeropostale are being sold through these websites, their chain stores deny having opened stores in India, or having any official licensees. These companies claim that the websites selling their merchandise online do not have a license to sell their products. In a statement recently, Abercrombie said that "Our brands do not have any authorised third party websites anywhere in the world; all of our stores and official websites are owned and operated by A&F directly - we do not license or franchise our front-line sales."

It is now being assumed that some of the clothing available on Indian websites must have reached them through distributors in Asia, the Middle East, Europe and the United States who buy off-season or overstocked merchandise and sell it in countries where they hope demand is higher. Or they may have bought the stock from local manufacturers who supply to the global brands but are not authorised to sell the apparel under those brand-names.

While as of now accessories' sales are higher on these portals, since Indian consumers still believe in buying clothes only after actually seeing and feeling them. Arvind Singhal, Chairman, Technopak Advisors believes today, world over people are shopping for clothes online and I don't see why Indians should be different. In fact, brands should offer a collection that's available only online so the customer doesn't have to check offline and online prices. In such a case the brand can even offer a discount and there's no competition with the store business.

Once foreign companies launch their own businesses in India either through joint ventures or licensing agreements, they immediately put a full-stop to unauthorized sales and are also quick to take legal action to shut down those business channels. Brands such as, Tommy Hilfiger, Calvin Klein or Zara, who are already present in India, have already stopped unauthorised sales of their merchandise.

However, the branded clothing being retailed through e-commerce market does not appear to be counterfeit. Some of it arrives in India through distributors who may be licensed to sell in their home country but not in India. But some industry experts see it as a positive trend, since India's consumers are getting a chance to know and get hold of merchandise of these global brands. And it would also give an understanding of consumer dynamics to these brands before making a formal entry into the country. As for investors in US clothing companies, the prospect of hundreds of millions of potential Indian customers outweighs any risk of reputation damage, analysts say.