The Japan India Industry Promotion Association (JIIPA) is organising a three-day event titled 'India Trends Fair 2015' (ITF) in Tokyo from July 15 to 17 offering a comprehensive platform to Indian apparel manufacturers and designers. Elaborating on the concept, Shigemaro Yasui, Chairman, JIIPA informs, "JIIPA has been formed to foster business between India and Japan. The 'India Trends Fair 2015' in Tokyo will intensify the focus on fashion and create new perspectives. The scope of the fair extends beyond textiles and materials to encompass a fusion of new fashion and cultures."
Strengthen ties with India through fashion
Japan imports 90 percent apparels from China and only 3 percent from India. In such a scenario, JIIPA wants India to emerge stronger as supplier to the country. "We need support and help of Indian people for this. We will start the initiative with textiles, which is an important consumer product. We want India's share to increase to 65 percent, thereby reducing dependence on China. That will help India enter the Japanese mindset and fuel Japanese people's interest in India which will also help tourism grow," explains Yasui.

Besides organizing the fair, JIIPA also has plans to educate participants prior to the event. The plan is to train designers on how to design fashion products for Japanese consumers. So that Indian manufacturers can create products matching Japanese sensibilities. The event will also have exhibitors from home furnishings, handicrafts and accessories segments.

The organizers would also hold 'Trend Workshops' in India prior to the Tokyo event. "In April, we will share ideas about next year's trends in Japan. We will organize workshops and seminars for Indian manufacturers and designers in Delhi, Mumbai and other cities. We will coordinate with 20 to 30 companies and brief them on what they should make, and how to design our products. It will help them prepare for the exhibition," said Yasui.
Advantage India
The event is an opportunity for Indian exhibitors to showcase their range and create business. Opines Vijay Mathur, Additional Secretary General of Apparel Export Promotion Council (AEPC), "Japan is serious about India as they feel we have become an important partner, though the results can be seen only after a decade or so. By that time, India may become a significant supplier to the country, from the current share of 0.9 percent."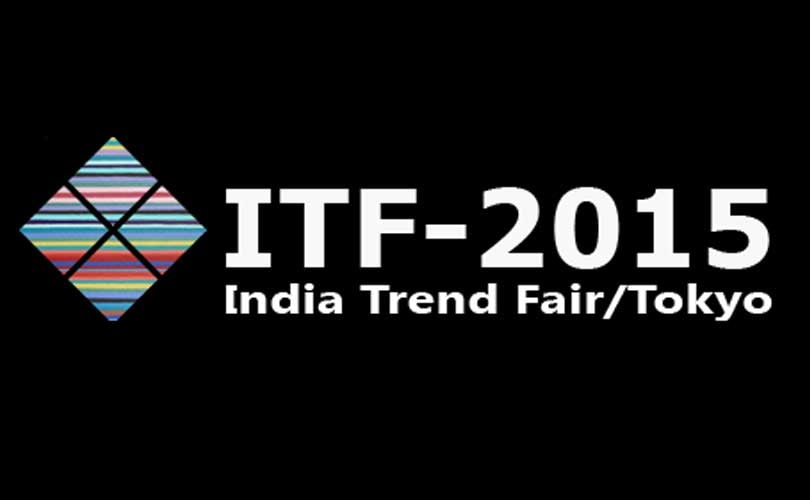 India has already created a lot of interest in Japan after the country's Prime Minister Shinzo Abe visited India and talks of country's popular label Uniqlo's entry into Indian market gained momentum. It was followed by Japanese telecom and internet giant SoftBank showing its interest in making huge investments worth 10 billion dollars (around Rs 60,000 crores) in India over the next few years. "Make in India is already a part of the garment industry. We are the largest employment provider after agriculture. We enhance skills through ATDCs and IAMs. We have 200 ATDCs. It won't be tough for us to acquire a significant share of the Japanese market," says Mathur on a positive note.