Culture
AFP

|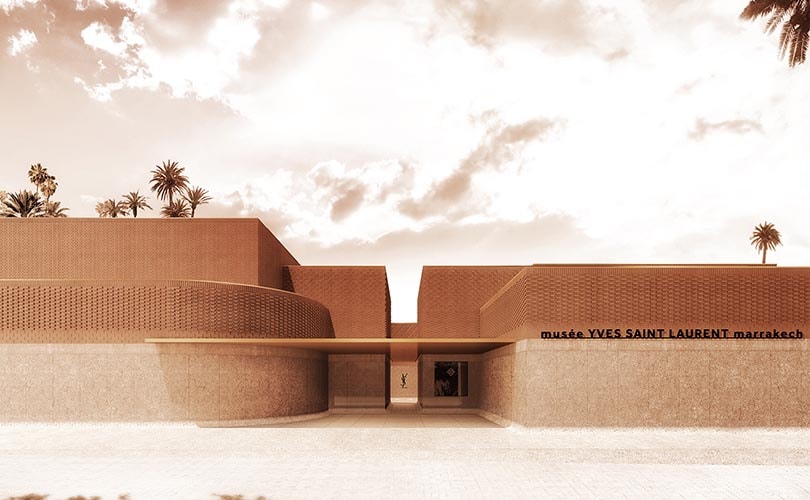 Yves Saint Laurent was one of greatest yet most private fashion designers of the 20th century. Now only weeks after the death of his partner and lover Pierre Berge, the hard-nosed business brain behind the legend and the keeper of the flame, some of the creator's innermost secrets are coming to light.
The first of two new museums dedicated to his memory opens in Paris on Monday as a raft of new books and documentaries -- including one on his erotic drawings -- attempt to decode the mysteries of the painfully shy man who revolutionised women's fashion.
The Paris mansion where Saint Laurent shook up the dress codes for more than three decades has been turned into a museum for his haute couture creations. A much larger museum, also paid for by the foundation set up by Berge to safeguard his partner's legacy, opens next month in Marrakesh, the Moroccan city the couple loved and where Saint Laurent would often first sketch out his collections.
"Coco Chanel liberated women, but Yves Saint Laurent gave them power," Berge once said, by appropriating the symbols of power from the male wardrobe -- dinner jackets, safari suits and jumpsuits -- and remaking them for women.
Inner sanctum
"I had noticed men were much more confident in their clothes," Saint Laurent once said in a rare interview. "So I sought through trouser suits, trenchcoats, tuxedos and pea coats to give women the same confidence." His black tuxedo for women, known as "Le Smoking" -- often wore over bare flesh -- caused a scandal in 1966, with the New York socialite Nan Kempner dropping her pants when she was told by a Manhattan restaurant that women in trousers would not be admitted.
Saint Laurent would later design a jacket as a thigh-skimming mini dress just as Kempner, one of his best customers, had worn it. The heart of the new Paris museum is Saint Laurent's studio, the inner sanctum where he would work night and day in the run-up to his shows. It remains just as he left it in 2002, his desk festooned with photos of his inner circle of glamorous female friends which included Catherine Deneuve, Bianca Jagger and Paloma Picasso.
Pride of place, however, goes to a New Year's card he made from a painting his friend Andy Warhol did of his French bulldog Moujik. One wall of the room is completely mirrored, which allowed Saint Laurent to work directly on his live models so he could see his creation from all angles as it progressed.
The museum also gives revealing insight into Saint Laurent's creative process, developing his clothes from very basic sketches into complex designs that, in the case of some of his haute couture creations, could take thousands of hours to make.
Berge's enduring devotion
"Unlike many other designers Saint Laurent began systematically archiving his work in the early 1960s -- encouraged by Berge -- and so we can follow the evolution of each item," said a spokesman for the museum, which holds a treasury of 5,000 prototypes for his creations. Other rooms in the museum are given over to Saint Laurent's inspiration and the "imaginary voyages" his collections often took to Asia, Africa and most famously Russia.
But other than his sojourns in Morocco -- which reminded him of his native Algeria where he was born in 1936 while it was still French -- the designer was not much of a traveller. With Berge he built up a considerable art collection and he borrowed liberally from artists like Picasso, Matisse and Van Gogh, most famously with his Mondrian dress, which became an instant pop icon when it hit the catwalk in 1965.
Berge always believed that Saint Laurent -- who had begun his career by stepping into the shoes of Christian Dior when he was just 21 -- was nothing less than an exceptional artist, calling him "the greatest designer of the second half of the 20th century". Having "spent all my life helping Yves Saint Laurent build his work, which I want to last", Berge died earlier this month, just weeks before the museums opened.
His husband, the American landscape artist Madison Cox -- whom he married this summer -- told AFP that "10 days before he died he told me that 'I am going to die totally at peace', and I think that was true. He was a very determined man and he had put everything in place." Cox said the museums were also a tribute to Berge's work supporting and protecting the fragile Saint Laurent, who was haunted by drug and drink addictions.
"Of course I and the whole team are profoundly sad that he will not be here," added Cox, who now heads the pair's charitable foundation. "But he would have wanted that we go on." (AFP)
Image: Studio KO, Musee Yves Saint Laurent, Marrakesh
AFP

|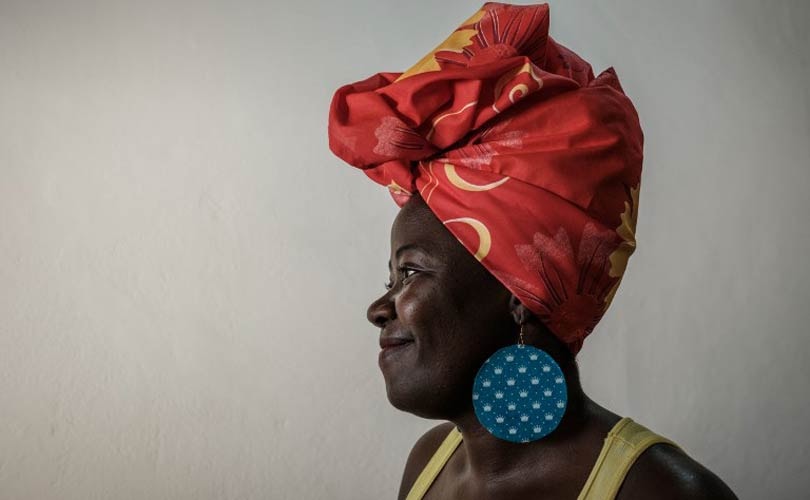 Rio de Janeiro - When Brazilian fashion designer Rogeria Ferreira was told to remove the turban she wears as a member of the African-inspired Candomble religion for an ID picture, she decided to fight back: the turban was her identity.
"For many people, it's just a piece of cloth, or fashion," said Ferreira, 36. "But this turban represents my ancestors. If I go outside without one, I feel naked. I feel humiliated." She had no choice last year when she was told to remove the headgear, since she urgently needed a new Rio de Janeiro identity card. But in Candomble, the turban serves to protect the "ori," which is the head but also the person's sacred force.
So she took legal action, claiming "racial and religious prejudice," and in March had her prayers answered when the Rio state prosecutor general said that any headgear "worn for reasons of religion conviction" will now be allowed in official photographs. That victory was just a small battle in what Candomble faithful say is growing oppression against a religion based on traditions brought by African slaves that incorporates aspects of Catholicism.
Only 0.3 percent of Brazilians identify with Candomble, according to state statistics, but it holds a rich place in Afro-Brazilian culture. With their white clothes, music and special dances in which worshippers traditionally believe they are possessed by Candomble gods called "orixas," Candomble faithful are part of the popular imagination. At New Year's, huge crowds of Brazilians dress in Candomble white and perform a ritual on beaches, while another Candomble festival honoring the queen of the sea Iemanja is also widely attended.
Evangelical backlash
But there's been a series of ugly incidents that illustrate rising intolerance against the minority religion. In late August, a 65-year-old woman from an African-inspired faith had stones thrown at her in the Rio suburb of Nova Iguacu. More recently, two videos emerged on social media showing apparently evangelical men forcing Candomble worshippers in Rio to destroy their sacred objects.
In early September, thousands of people from different faiths protested next to Rio's Copacabana beach against the attacks, which some blame on Brazil's ever-growing evangelical Christian community. The Roman Catholic archbishop of Rio, Cardinal Orani, supported the Sunday march, as did representatives of Jewish, Muslim and other faiths. "We are all equal before the law and in the eyes of the Creator," said a big placard at the protest. Some link the darkening mood to the new mayor of Rio, Marcelo Crivella, who is also a bishop in the Universal Church of the Kingdom of God, an evangelical megachurch founded by his uncle. In the past, he has spoken harshly about gays and Catholics, and since taking office he has been seen as unfriendly to both Candomble and the city's annual carnival.
"Our country is secular, but we are returning to a time of the Inquisition," Adriano, a Candomble priest, said at the protest. Evangelicals also took part in the march to support religious tolerance. Attacks are done by "minorities," said Edson Garces, 30, who belongs to a Baptist church in Baixada Fluminense, a strongly evangelical area outside Rio. But Garces said the mayor, who was elected last year, needs to show leadership. "Although he doesn't appear as promoting this absurd intolerance, he creates a favorable atmosphere for the ignorance behind it," Garces said. (By Carola Solé / AFP)
Photo: YASUYOSHI CHIBA / AFP
Simone Preuss

|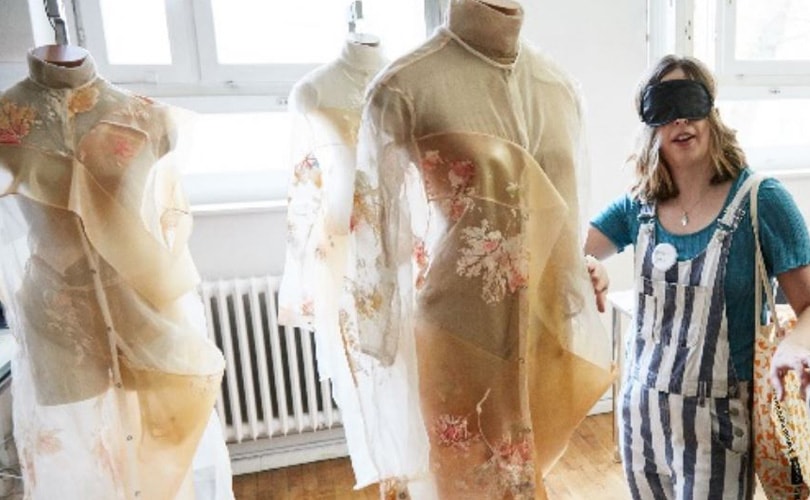 What does fashion feel like, smell like and sound like? With "Beyond Seeing", a research and exhibition project, the Goethe-Institute Paris explores innovative ways of fashion design that brings together the students of four renowned fashion schools from Germany, France, Sweden and Belgium and blind and visually impaired participants. The resulting works are stunning creations in between fashion and art, which will be presented for the first time at the ESMOD Graduate Show in Berlin on 14th September.
"The project is intended to make fashion discernible beyond the visual stimuli through interaction of sensory perceptions. Different target groups who never met before - students of design, blind and visually impaired participants as well as experts of different artistic disciplines - will be brought together for the first time in order to develop innovative design concepts," states the project's press release.
Given that sight provides 80 percent of all human perception, the research project explores the question of how blind and visually impaired people perceive fashion under those circumstances, being excluded from a whole universe of mass media images of fashion. 'How do they deal with the fact that they cannot see what is worn on the streets or how other people will react to the clothes they are wearing?', 'How do they experience colours, fabrics and surfaces?', 'What do they perceive that we fail notice or no longer do?', 'What does the term beauty mean for them?' and 'How can fashion be experienced with other senses than the visual one?' are some of the other questions "Beyond Seeing" explores.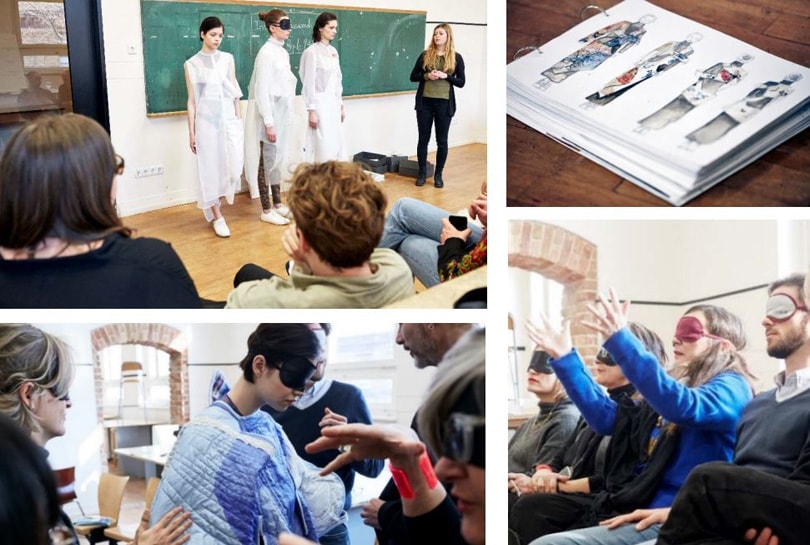 The four participating fashion schools are ESMOD in Berlin, IFM – Institut Francais de la Mode in Paris, La Cambre in Brussels and the Swedish School of Textiles in Boras. Altogether, 50 sighted and non-sighted people came together to participate in the project, which was kicked off with an incentive conference in October 2016 in Paris. Experts from various disciplines – seeing or not seeing – introduced the participants to the overall project in talks and lectures. The project was initiated by Silvia Kadolsky, founder and CEO of ESMOD Berlin, and Katharina Scriba, program curator at Goethe-Institut Paris, while Francine Pairon is the educational and artistic direction.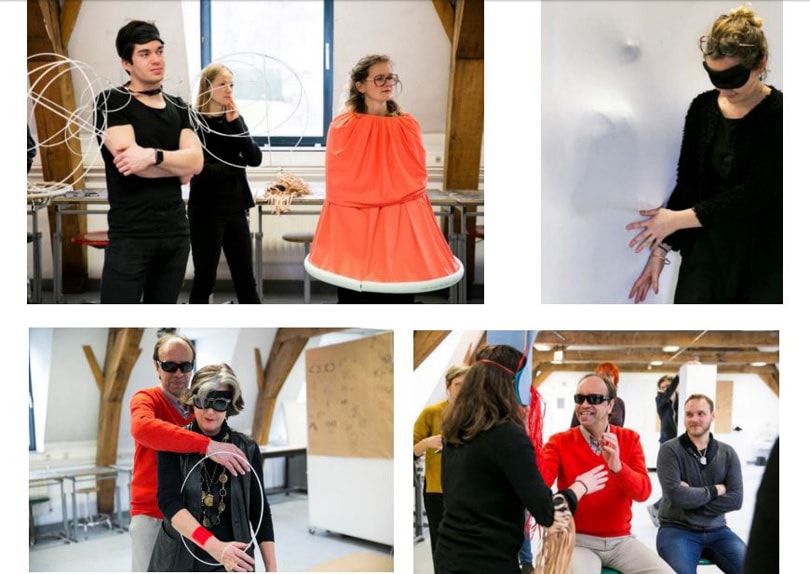 In February and March 2017, research workshops took place in all participating countries to develop in a participatory and dialogical process creative approaches of how fashion can be experienced beyond the sense of vision. A creation workshop in Berlin marked the third phase, in which the design and fashion students developed innovative concepts together with the seeing and not-seeing participants.
The fourth stage of the project focuses on the participants presenting their creations in a transdisciplinary and interactive exhibition with the aim of creating a multiple sensory experience. The visitors – seeing or not seeing – will touch, hear, smell and taste as well as experience and interpret fashion beyond the visual aspect.
In addition, a large program of events is planned. In January 2018, "Beyond Seeing" will be presented for the first time in a transdisciplinary and interactive exhibition at the WIP at the Parc de la Villette in Paris. After the opening event in Paris, the exhibition will be shown in Borås, Berlin and Brüssel in 2018.
Photos: courtesy of Beyond Seeing
AFP

|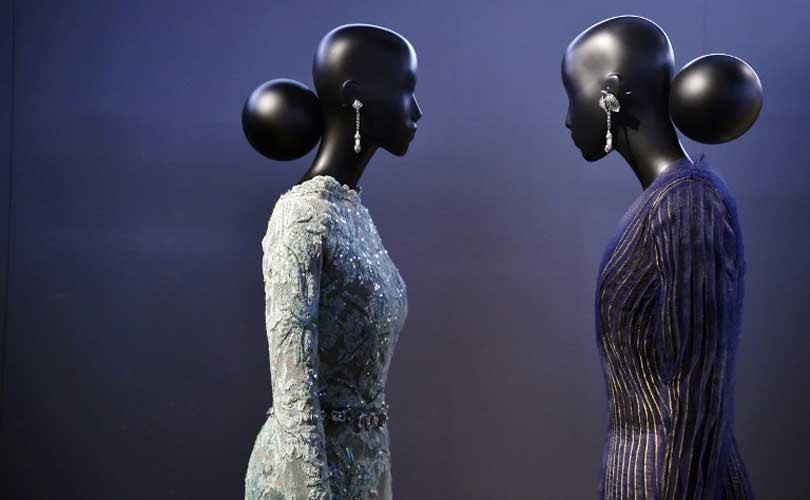 A huge show about the fabled French fashion house Christian Dior which opens Wednesday has had a galaxy of stars making the pilgrimage to Paris.
With Hollywood actresses Jennifer Lawrence, Kirsten Dunst and Kristen Stewart already in town for the label's haute couture show, Stewart's "Twilight" co-star Robert Pattinson queued with models Bella Hadid, Karlie Kloss and Cara Delevingne to get a sneak peak of the retrospective at the city's decorative arts museum.
While Dior -- celebrating its 70th anniversary -- has become synonymous with classy highly feminine glamour, fashion was not its founder's first love. Christian Dior came to clothes through art after setting up a Paris gallery to "champion the most avant garde of artists", said the exhibition's curator Olivier Gabet.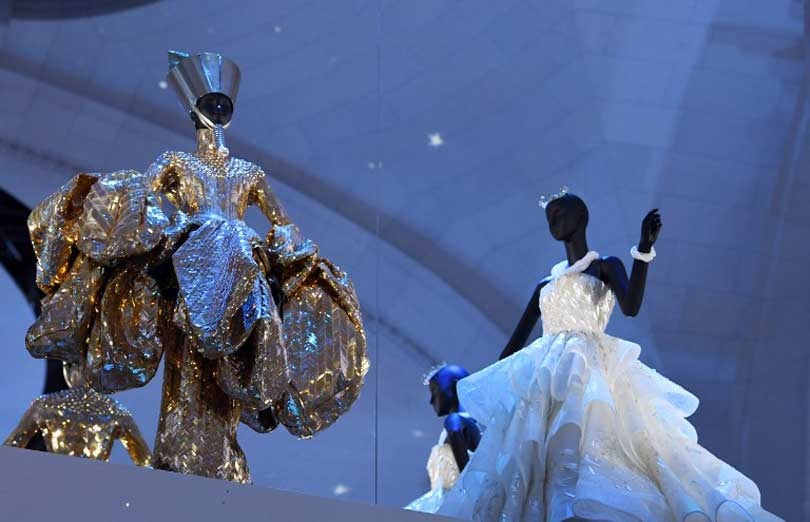 "It was he who gave Salvador Dali and Alberto Giacometti their first shows" in the French capital, he added. And it was his friendships with artists Jean Cocteau, Max Jacob and Pablo Picasso that helped sustain him through a difficult decade after his gallery closed in the Depression.
Dior, a talented artist, began designing theatre costumes and from there took his first steps into couture.
Superstitious
Hugely superstitious, he only made the final leap after a tarot reader told him he would head his own fashion house. Two years later in 1947 his "New Look" revolutionised fashion, throwing wartime austerity out the window, trailblazing a new femininity.
Tarot and astrological motifs would later become one of Dior's trademarks. Historian Florence Muller, who co-curated the show, said the "New Look" became "emblematic", with the show tracing how the six designers who came after Dior subtly adapted it -- and how rival houses still "reference" it to this day.
The spectacular exhibition -- which includes more than 300 haute couture gowns and dresses -- documents how Dior became the go-to brand for stars from Lauren Bacall to Marilyn Monroe, Elizabeth Taylor and Sophia Loren. It also reveals that Dior named his famous Bar suit after the bar of the Plaza Athenee hotel next to his headquarters on Avenue Montaigne between the Champs Elysee and the River Seine.
Ever the artist, Dior spent much of his time in the country drawing, leaving the nitty gritty to Marguerite Carre, who headed his studio. "I think of my work as ephemeral architecture dedicated to the beauty of the female body," he said.
It was, however, to prove far from ephemeral. When Dior died suddenly at the age of 52 from a heart attack in 1957 his mantle fell on his timid young assistant Yves Saint Laurent, who was only 21 at the time.
Yet in his very first collection Saint Laurent invented the "trapeze dress" which became a runaway success, and he was quickly dubbed the "little prince of fashion". However, the leather jackets of his "beatnik" show were just too much for some of the brand's conservative clientele and he was bundled out the door in 1960.
'Forgotten man'
He was replaced by Marc Bohan, who despite running the house for a record 29 years, became the "forgotten man" of Dior, according to Muller. "The extravagance of his successors Gianfranco Ferre and John Galliano overshadowed a lot of what he did," said Muller even though his "Slim Look" exemplified by models such as Twiggy was highly successful.
Ferre brought an exuberance back to the label in the 1980s with flowers, feathers and rich embroidery while Gibraltar-born Galliano -- then fashion's punk rebel -- brought a strong dose of British eccentricity and theatricality, she added.
"Even so Galliano had a strong connection linking him with Dior in his vision of strong femininity, with tight waists and ample hips," she told AFP. The Belgian Raf Simons stepped up to the mark in 2012 after Galliano was sacked following a drunken rant in a Paris cafe.
Muller said the show demonstrates that Simons' work was less minimalist than his reputation might suggest. "You can get the impression it's quite simple but close up you can see the complexity," she said citing organza cut by laser and a dress make entirely of tiny feathers.
The exhibition ends with the Italian Maria Grazia Chiuri, Dior's first female artistic director who took the reins last year. "This exhibition is not just about Dior. It is about women in every era which is fascinating for me," she said. "Christian Dior, Maker of Dreams" runs until January 7. (AFP)
FashionUnited

|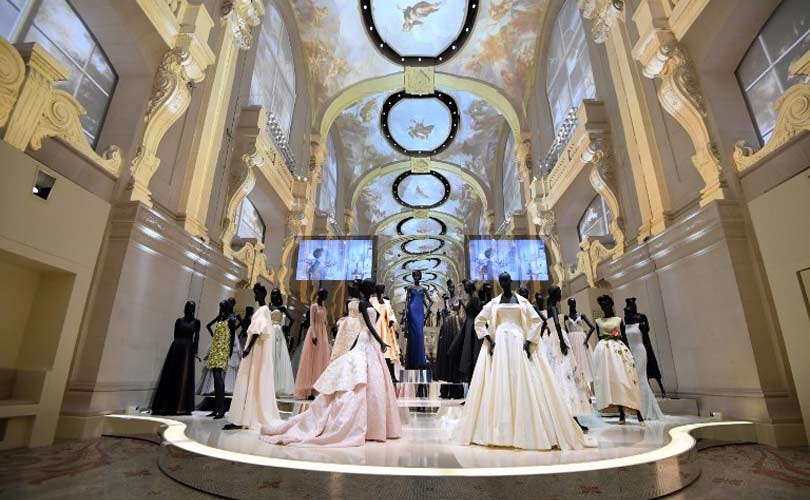 IN PICTURE
In the midst of Paris Couture week, the Musée Les Arts Décoratifs will open the doors to their largest retrospective dedicated to fashion, marking the 70th anniversary of the House of Dior.
'Christian Dior, Dream Couturier' is spread over 32,000 square feet and was designed by interior architect, Nathalie Crinière. Featuring 300 haute couture gowns, along with documents such as photographs, sketches, illustrations, letters and advertising - the exhibition follows the Haute Couture house from opening in 1947 to Maria Grazia Chiuri's artistic direction in 2017. The exhibition was inaugurated by the French fashion house at the end of Chiuri's autumn/winter 17/18 Paris show yesterday afternoon and will be opened for the public on Wednesday.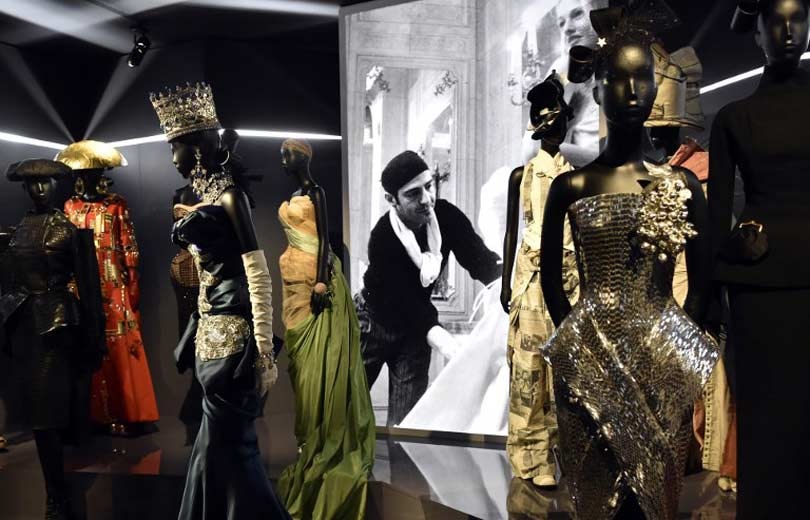 The exhibition explores how the six artistic directors that succeeded Christian Dior have continued to shape the couture house - with six galleries in succession dedicated to Yves Saint Laurent, Marc Bohan, Gianfranco Ferre, John Galliano, Raf Simons and today Maria Grazia Chiuri.
Oliver Gabet, Director at Les Arts Décoratifs curated the exhibition with Florence Müller, who worked on 'Espirit Dior' in Beijing, 2012. Gabet told WWD that "the idea was to show that the universe of the Christian Dior house is extremely sophisticated and cultivated, drawing inspiration from many different sources".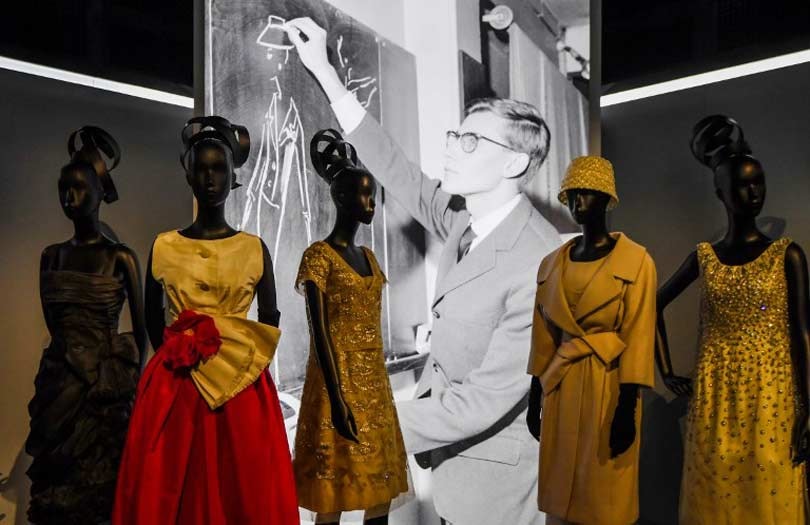 The extensive exhibition borrows many unseen artefacts from the Dior Héritage archive as well as from museums and galleries including The Costume Institute at the Metropolitan Museum of Art in New York, London's Victoria and Albert Museum and the Fondation Pierre Bergé-Yves Saint Laurent.
"One of the purposes of this exhibition is for people to really understand the level of detail that goes into these haute couture creations, because they go by too fast in a catwalk show, which very few people attend, and it doesn't come across in photographs," Müller noted.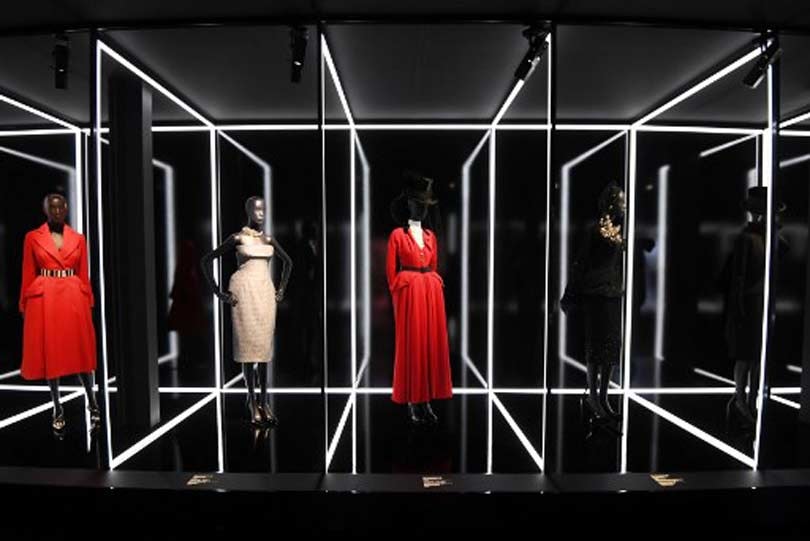 The exhibition begins with a classic gown from 1947 - representing Dior's 'New Look' - the silhouette that created the post-war ideal of an hourglass figure. Continuing through the six successors designs, with stand out pieces including Galliano's full-length python dress with accompanying Egyptian death mask.
The retrospective comes to end with Maria Grazia Chiuri's defining pieces. Which she added to in her haute couture show on Monday in the garden of Paris's Hôtel des Invalides - paying homage to female explorers such as the aviator Amy Johnson with a one piece shearling flying suit.
Photos: Alain Jocard, AFP
AFP

|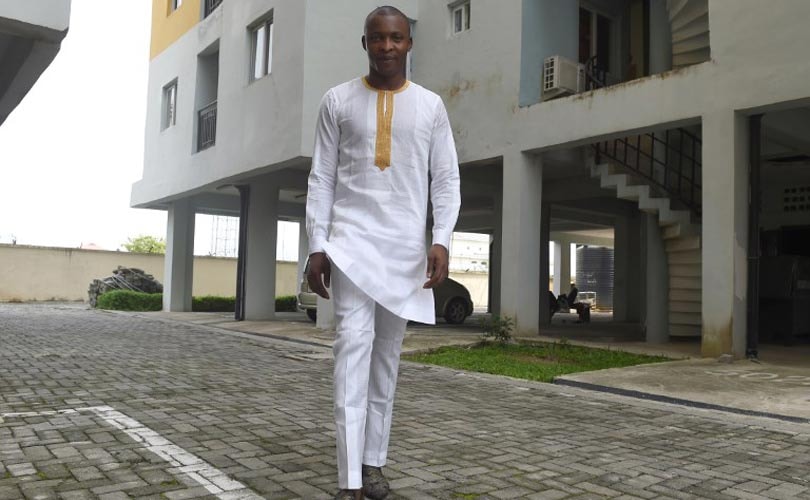 Leggy dancers in tight shorts, bottles of Moet champagne and flashy cars feature in Nigerian pop icon Wizkid's bling-bling music videos. But the singer himself has now swapped the Versace T-shirts and low-slung jeans that show his underwear for traditional African dress -- a new youth trend in fashion hub Lagos.
Last year, Vogue voted Wizkid "Nigeria's best-dressed pop singer", a particularly coveted and prestigious title in a country where appearance is all important and competition is fierce.
Clothing that used to be considered only for the old or for people out in the provinces is setting the trend in fashion, from the Yoruba agbada, a large, triple-layered robe worn in the southwest, to the Igbo "Niger Delta" embroidered collarless shirt from the south, and the northern Hausa babariga, a long tunic worn with an embroidered asymmetrical hat.
In recent years, this traditional clothing -- or "trad" as it's dubbed -- can be seen in offices as well as nightclubs, and at weddings and business meetings. "It's the in-thing now," Wizkid told Vogue magazine. "When I'm back home, all I wear is African fabrics. I get material from different parts of Nigeria -- north, west, south -- and I mix it up," said the 26-year-old superstar.
Lack of space in Lagos, a sprawling megacity of 20 million inhabitants, has meant there are few shopping centres and ready-to-wear clothing stores are hard to find. Economic recession and the free fall of the naira currency has put paid to wealthy Nigerians' shopping sprees in Dubai, Paris and Milan. Instead, they've had to make do with what's on offer locally, sending the popularity of roadside tailors soaring.
'Trad is swag'
In 2012, Omobolaji Ademosu, known as B.J., left his job in a bank to set up his own line of men's clothing, Pro7ven. In two tiny workshops in Ojodu, on the outskirts of Lagos, his dozen employees cut, sew and iron a series of orders to the sound of a diesel generator.
B.J. calls his style "African contemporary". His work includes magnificent made-to-measure agbadas with embroidered collars, which can sell for up to 150,000 naira ($475, 420 euros) each. "Trad is swag," smiled B.J.
"Any day, I can switch from Yoruba to Igbo to Fulani, I'm rocking it! It's the Lagos spirit, there is no barrier, we are one." When attending professional meetings in business and politics, dressing in the ethnic outfit of your host is a sign of respect that can really pay off -- or at least win big contracts.
Nigerian President Muhammadu Buhari's election campaign in 2015, for example, featured him in a variety of traditional outfits from across the country. With more than 500 ethnic groups, Nigeria is able to draw from a huge catalogue of fabrics, styles and jewellery. The beauty of each ethnic look is a source of pride, which has begun to extend beyond Nigeria's borders.
In early May, Mbuyiseni Ndlozi, a spokesman for South Africa's Economic Freedom Fighters party, posted a picture of himself on Instagram, dressed in a dark "Niger Delta" outfit, complete with wide-brimmed hat and gemstone necklace. His numerous and enthusiastic female fans were quick to comment with emoji hearts, affectionately calling him "Igwe" -- an Igbo prince.
Retained 'African pride'
"Even in Paris, young people from the diaspora want to present themselves as African princes now," said Nelly Wandji, owner of MoonLook, an African fashion boutique in the upmarket Rue du Faubourg St-Honore.
"Nigeria is clearly the leader in fashion in terms of style, creativity and number of recognised designers," she said on a recent visit to Lagos. "Lagos Fashion Week has dethroned Johannesburg. Nigerians have remained much more authentic, they have retained 'African pride', whereas South Africa is very Europeanised."
Wandji, who is French of Cameroonian heritage, said the fashion trend was due to the African diaspora, of which Nigerians were the main ambassadors by sheer weight of numbers.
"Young people from the diaspora are the drivers of African fashion, they have reappropriated their culture and made it trendy because it's seen in Europe or the United States," she said.
Gloria Odiaka, a petite woman in her 50s, is the successful owner of a luxury traditional fabric shop in Lekki, a well-heeled Lagos neighbourhood. "The young generation are into native wear and they look gorgeous," she said.
"My sons study in Canada and when I go visit them they say, 'Please, Mommy, buy us some trads, I'm done with Canadian T-shirts'," she said with a laugh. (AFP)
Photo Credit: Pius Utomi Ekpei / AFP
Don-Alvin Adegeest

|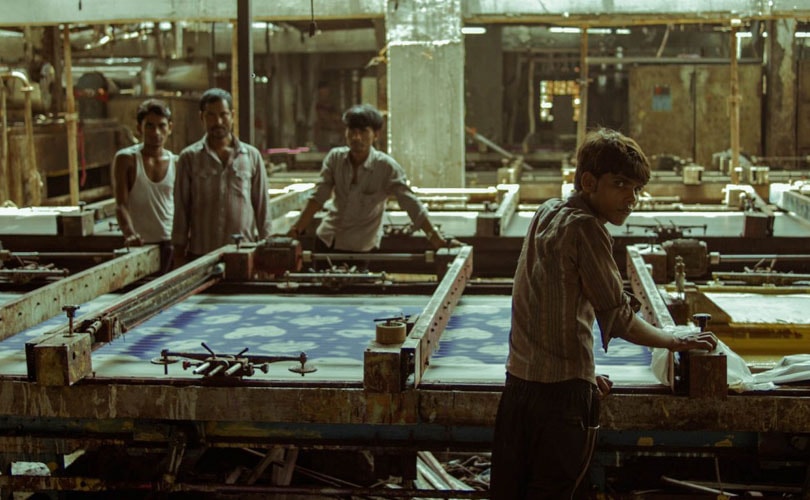 A new documentary has exposed the harsh reality and often cruel suffering of factory workers who make the garments of some of the world's best-known high street brands.
The film, called Machines, highlights the life of Jain, a factory worker in India. In the first 13 minutes of the film, there is no dialogue, with the camera captures the contrast between the giant machines, which guzzle up fabrics like robots, and then the workers who are no less mechanical in their working as they mix dyes, stoke furnaces and handle the fabrics.
Days are filled with dehumanising physical labour and hardship
Director Rahul Jain takes the viewers into the reality of the factory worker's world, capturing the exhaustive monotony of their tasks. The film examines the dehumanizing physical labor and hardship in the factory, exposes the pre-industrial working conditions and the huge divide between first world and developing countries. Though "Machines" only portrays one of these factories, it also represents the thousands of laborers as well.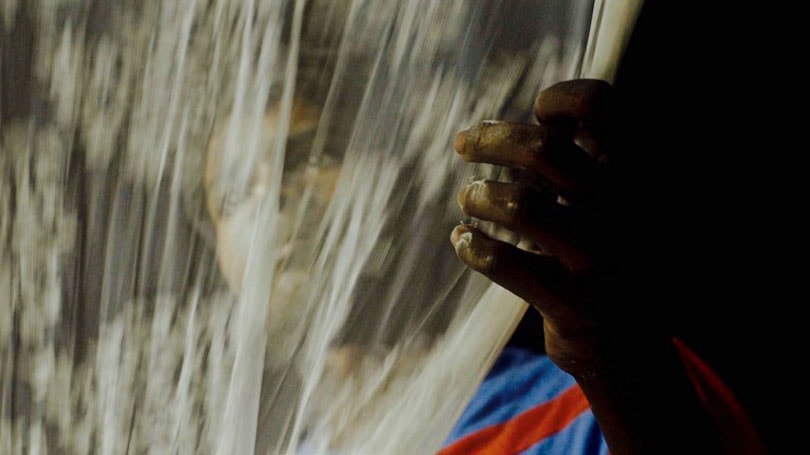 When there is dialogue, we hear from the workers themselves – and at one point from their fat-cat boss, who matter-of-factly tells the camera that he shouldn't pay them so well as they're much more dedicated to the business when their bellies are empty. By "so well" he means three US dollars per 12-hour shift and most of the workers take just one hour's break between shifts, such are the financial pressures of providing for their families, states Dazed & Confused. The men discuss the need for unionisation and strike action, as well as the dead-end any attempt at this inevitably leads to – "the bosses just ask who the leader is, and then kills them," the viewer is told.
Delhi-born, U.S.-educated director Rahul Jain captured the footage in Gujarat, India's westernmost state. According to Variety, the results are surprising; while the visuals are hypnotic and frequently beautiful, the stories jar with our concepts of poverty in the modern age, as it is revealed that many of these workers are already in debt, having taken out travel loans to work 12-hour shifts and earn wages of just 7,000 rupees (approximately 100 Us dollars) per month.
Photo credit: Film still from Machines
AFP

|
Italy's glossy style magazine Grazia will launch in Pakistan, publishers said Monday, as the deeply conservative Muslim country's growing fashion industry seeks a place on the world stage.
The first issue of Grazia Pakistan will go on sale this month, Saif Publishing said, with plans to double the initial run of 20,000 copies within six months. ​
​ "Pakistan's middle class as well as the fashion industry is booming and Grazia is going to provide an amazing platform to nurture this growth," said Zahraa Saifullah, the editor and publisher of the magazine, at a press conference in financial hub Karachi. ​
​ Pakistani fashion designers have been striving to develop the local market, which experts believe conservatively accounts for 200 million ​dollars ​ in revenue but is largely undocumented. ​
​ From an industry made up of just a handful of designers and models in the early 1990s, fashion shows that attract foreign buyers are now held regularly in Lahore and Karachi. ​
​ Its leading figures are aready gossip column and magazine staples, including in Grazia's rival Hello!, which launched a Pakistan edition in 2012. Ninety percent of Grazia's content would be local style, Saifullah said, adding: "We plan to show the fun, creative side of Pakistani fashion to the world." ​
​ The Italian edition of Grazia was first published in 1938. The popular magazine now appears in more than a dozen countries, including the US, France, Germany, Spain, Britain and India. ​ (AFP) ​ ​
Vivian Hendriksz

|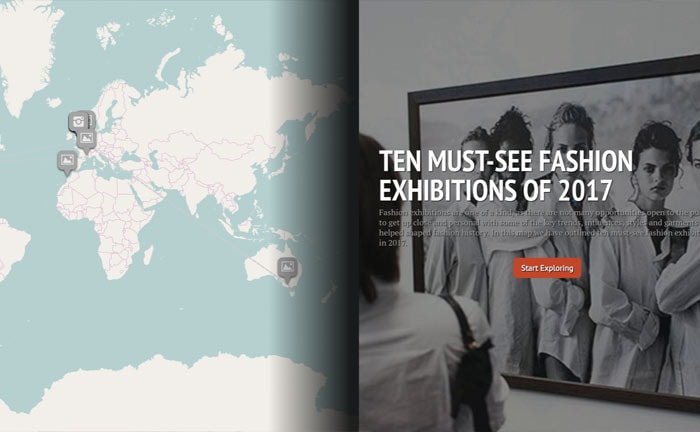 London - Fashion is said to be an experience one must feel, breath and live. It envelops us in our daily lives, whether we realise it or not - but there are certain aspects of fashion - it's roots, heritage and history - which can only be experienced in certain places, namely fashion exhibitions. Carefully curated and put together by a dedicated team, fashion retrospectives and displays offer viewers a unique opportunity to examine, investigate and study fashion - an experience no true fashion lover should miss.
In this interactive storymap, FashionUnited has rounded up ten must-see fashion exhibitions of 2017 and marked them out for you to keep in mind during your next journey.
Scroll down to navigate through the interactive map. Hit the button 'Start Exploring' and use the arrows to explore the map. Tip: for the full experience, click here to open the StoryMap in fullscreen in a new tab.
Interested in reading more on the fashion exhibitions? Then click here
Vivian Hendriksz

|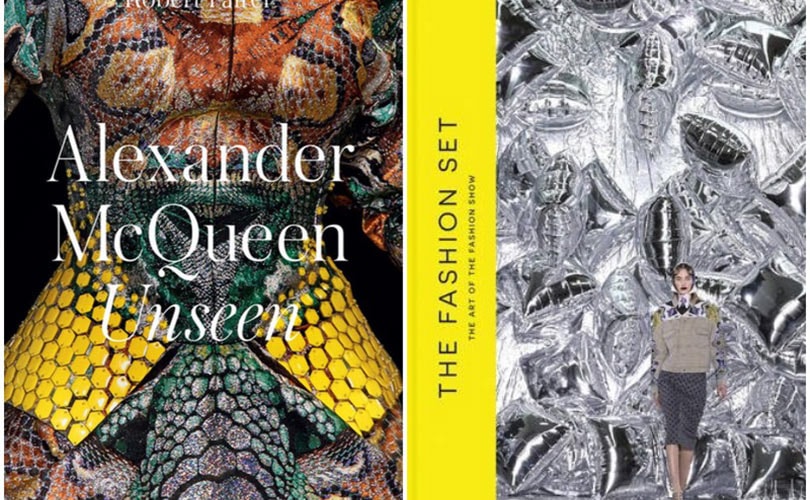 London - A coffee-table book is a key side-selling product in the fashion industry, and no fashion lover's living is complete without a tome or two. With the holidays waiting at our doorstep, FashionUnited has made a selection of this year's latest and greatest fashion coffee-table books. After all, a fashion book makes a lovely gift for those keen to expand their fashion knowledge, or those looking to extend their current collection or for those simply looking to marvel at the beautiful images.
Prêt-à-portea
A key must have for those who love fashion or baking, or both. The coffee-table book 'Prêt-à-portea' is chockfull of "fashionable goodies" inspired by catwalk looks of the likes of Jimmy Choo, Moschino and Zac Posen. The book also features Burberry Trench Coat cookies and Anya Hindmarch handbags made from blueberry cake. Mourad Kahiat, the head pastry chef at the Berkeley hand made the twenty recipes included in the book. The London-based hotel is known for its signature fashion inspired sweets and every season offers new cookies and cupcakes inspired by the latest catwalk looks. This delightfully sweet book is currently retailing for 12.05 pounds at Amazon.co.uk.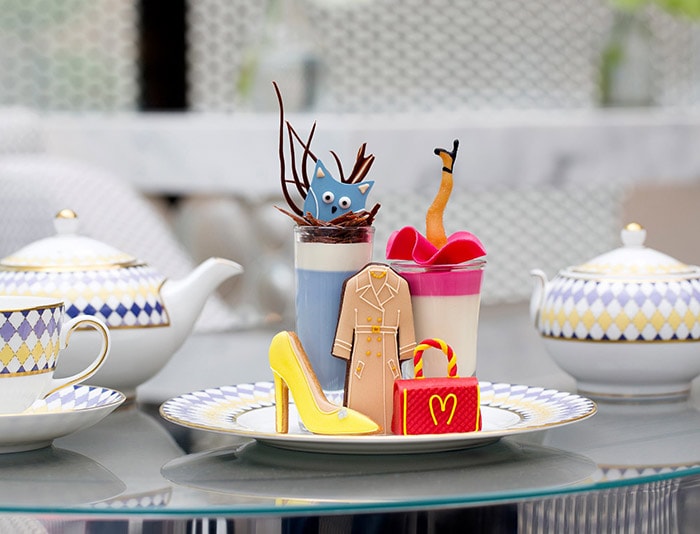 Photo: The Berkley, Facebook
Alexander McQueen Unseen
The number of fashion coffee-table books published on the late designer Alexander McQueen is close to rivalling those devoted to the great luxury kings and queens - Dior, Prada and Chanel - to name a few. However, unlike previously coffee-table books published on Alexander McQueen, 'Unseen' features unique behind-the-scenes images and never-before-published photographs taken by Robert Fairer. The pictures are accompanied by commentary by Claire Wilcox, curator at the Victoria & Albert Museum and the mastermind behind the V&A's exhibition 'Alexander McQueen: Savage Beauty.' Together the two revisit the designers most celebrated and iconic collections and creations and shine a light on all the "grit and spirit" which made McQueen's work truly unique. Hardcover version currently available for 31.20 pounds via Amazon.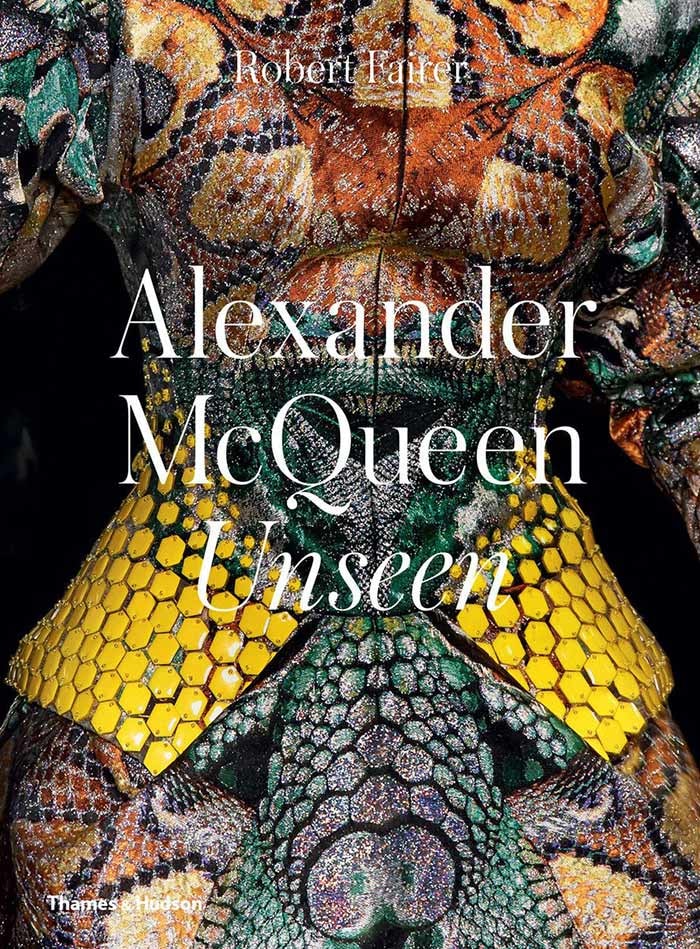 Cover: Thames & Hudson, Twitter
The Fashion Set: The Art of the Fashion Show
A definite must-read for all fashion, theatre and design lovers, 'The Fashion Set: The Art of the Fashion Show' focuses on the art of hosting a catwalk show and the importance behind presentation. The coffee-table book, written by Federico Poletti and Georgia Cantarini, also highlights the transformation fashion shows have undergone over the past decades, how they have become a work of art in their own right - at least those hosted by fashion houses able to afford it. Ranging from innovators like Dries van Noten, who marched models down a banquet table to Karl Lagerfeld, who paraded his Fendi collection next to the Great Wall of China, fashion shows themselves seem to becoming the centre of attention at times, at times even eclipsing the clothes they are designed to compliment. 'The Fashion Set' retails for 26 pounds at WHSmith.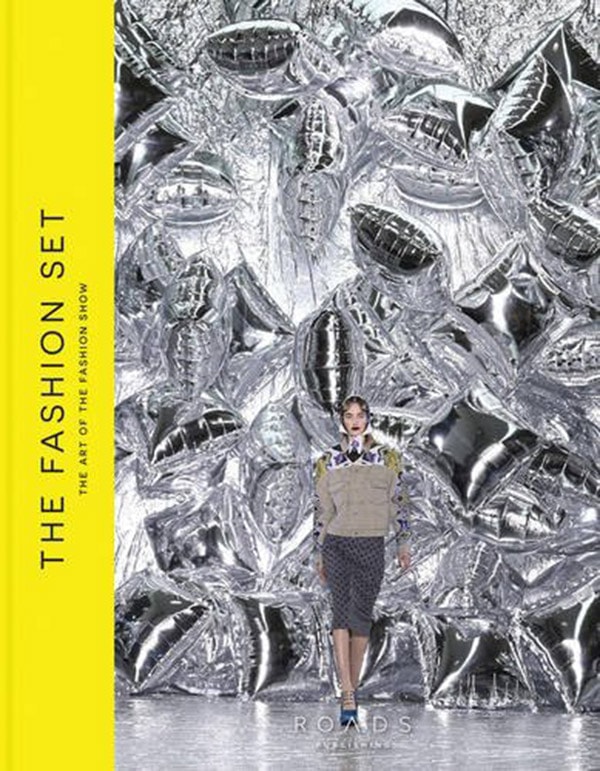 Cover: Amazon
Gucci - Blind for Love
Gucci released a limited edition coffee-table book entitled 'Blind for Love.' The title, much as the contents of the book, act as a visual reference of the Italian fashion house's Cruise 2017 collection presentation, which took place at the Westminster Abbey. Led by creative director Alessandro Michele, the book features photographs of the show and behind the scene pictures take by British artist and photographer Nick Waplington. The images are mixed with lyrics from 'Scarborough Fair'; an English ballad that was played during the fashion show. Only 2,000 copies of the book were created, retailing for 95 US dollars. Fun fact: the cover of the book-box set features Queen Elizabeth I, who was coronated at Westminster Abbey on January 15, 1559.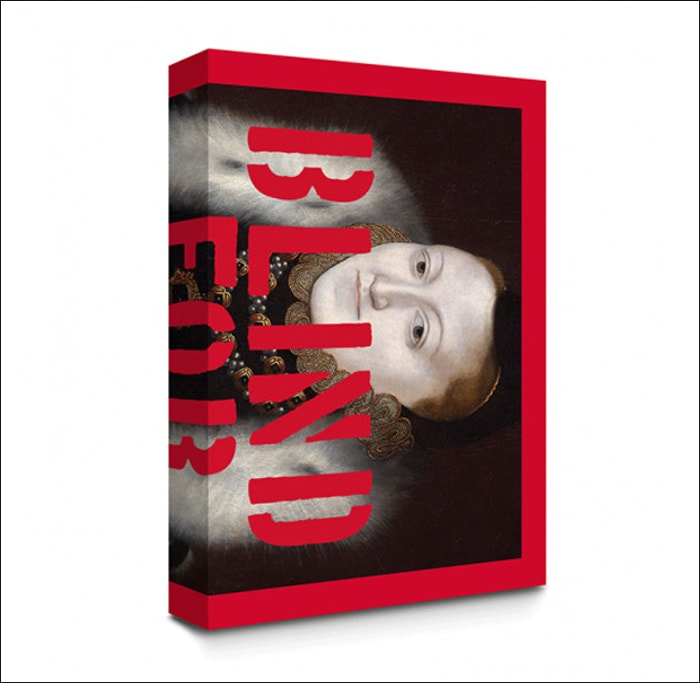 Photo: screenshot website Assouline
Victoria Beckham: Style Power
The coffee-table book 'Victoria Beckham: Style Power' visually tells the story of how Victoria Beckham outgrew her previous image linked to the Spice Girls and became a style icon and respected fashion designer. The book, the first dedicated to the designer's impact on the fashion industry, documents the evolution of Beckham's design aesthetic, starting with her debut capsule collection in 2009 up to her catwalk shows in 2016. Written by David Foy, 'Style Power' is the first retrospective of Victoria Beckham's work and currently retails for 14.95 pounds.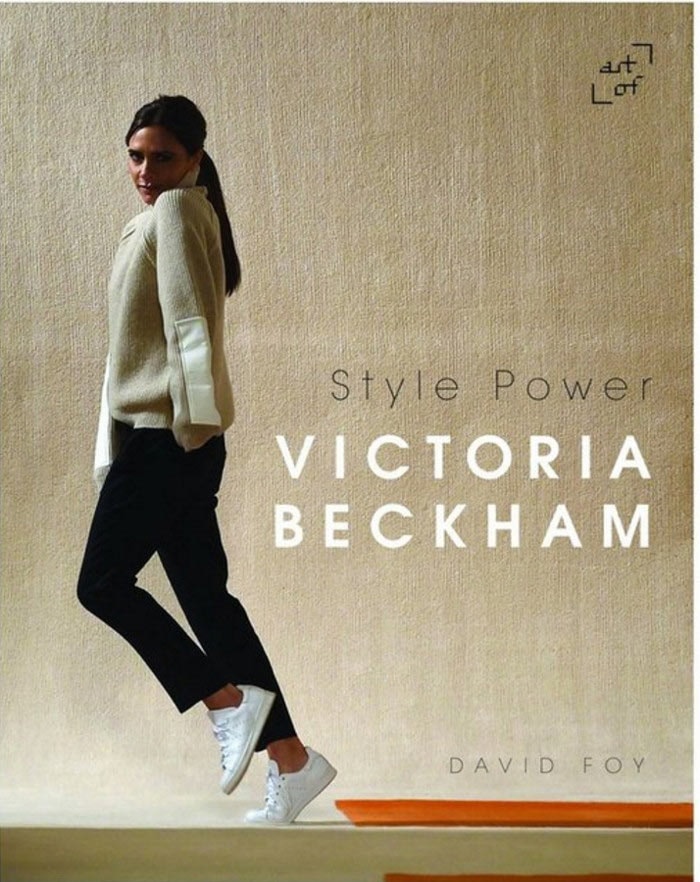 Photo: screenshot Bol.com
Louis Vuitton Fashion Eye
French fashion house Louis Vuitton has released five new books in one this year: 'Fashion Eye Miami, Paris, Shanghai, California and India.' The luxury brand commissioned both emerging talents as well as established photographers and fashion photographers, such as Jeanloup Sieff, Kourtney Roy and Guy Bourdin, to capture their city, country or region in fashion pictures. The results are catalogued in the coffee-table books, which are available separately or together in a limited edition box set.
Versace
The much awaited visual autobiography of Donatella Versace is a must have for all Versace fans. Written by the icon herself, together with Maria Luisa Frisa and Stefano Tonchi , the book follows the rise of the Italian fashion label from a family run company into one of the world's leading fashion houses from Donatella's point of view. 'Versace' features both catwalk photographs as well as backstage images from the fashion houses archive, taken by renowned photographers such as Richard Avedon, Irving Penn and Steven Meisel. The book also features a number of images of the original "supers" who modelled for Versace over the years, such as Christy Turlington, Naomi Campbell and Linda Evangelista. 'Versace', published by Rizzoli, retails for 95 US dollars.
70 Years of Dior By Christian Dior
In honour of fashion house Christian Dior's seventieth anniversary, the French company has published the first volume of a seven volume series dedicated to its history. Each volume will be dedicated to the work of each designer to led Christian Dior, starting with the man himself, who founded his eponymous label in 1946. Following editions will celebrate the works of designers such as Yves Saint Laurent, Marc Bohan, Gianfranco Ferré, John Galliano, Raf Simons and Maria Grazia Chiuri. The first volume, entitled 'Dior by Christian Dior 1947-1957' is currently available at publishers Assouline in French, English and Chinese for 195 US dollars. The other six volumes will be released between 2017 and 2018.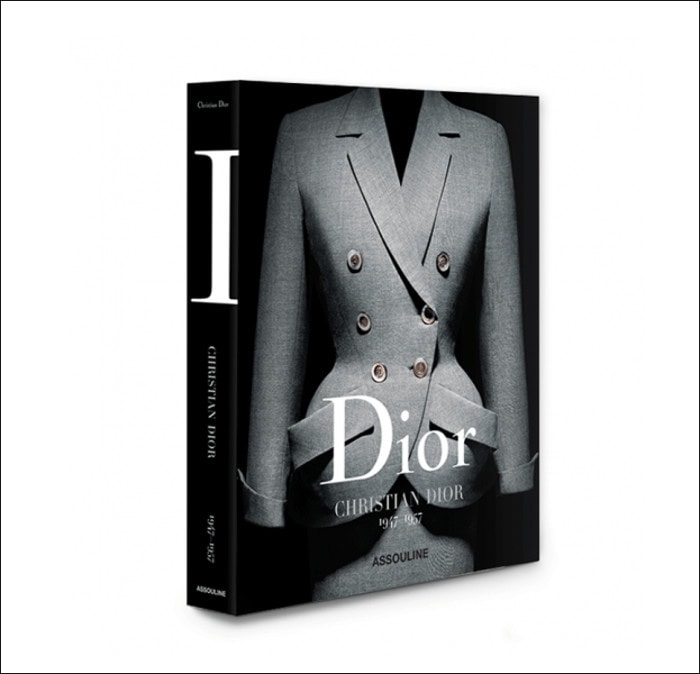 Photo: screenshot website Assouline
The Coveteur: Private Spaces, Personal Style
This one of a kind coffee-book offers readers the chance to marvel at the wardrobes and fashion collection of 50 of the leading ladies and gentlemen of today - think Karlie Kloss, Jessica Alba and Tommy Hilfiger. Published by TheCoveteur.com, the book celebrates the website's 15th anniversary by sharing a glimpse into the closets of fashion designers, actors, models and musicians. The photographs, taken by Jake Rosenberg, capture their favourite pieces, accessories and collectables and offer viewers an intimate look into their lives. 'The Coveteur: Private Spaces, Personal Style' hardcover retails for 17.95 pounds on Amazon .
Vetements Summercamp 2
The debut book from hit-label Vetement was sold out within a day, so the brand did not wait long in releasing its second book. Entitled 'Summercamp 2', the 480 paged book pays homage to Vetements Spring/Summer 2017 collection, as well as their collaborations with the likes of Juicy Couture, Brioni, Champion and Manolo Blahnik. Images in this visually telling coffee-book where taken by photographer Pierre-Ange Carlotti, with the book itself retailing for 50 euro online.