Vivian Hendriksz

|
London - With London Fashion Week Autumn/Winter 2018 full under swing in London, the British Fashion Council (BFC) sets its sights on strengthening its reach overseas as it enters into a new strategic partnership with the Arab Fashion Council.
The new partnership, which sees the BFC solidifying its links to the region, sees the BFC become a strategic development partner for the AFC in order to help accelerate the fashion industry's growth while offering a gateway into the region for British and international brands. The initiative comes as the Arab Fashion Council launches its debut Arab Fashion Week in Saudi Arabia in order to strengthen the increasing demand for premium fashion in the region while offering a platform to support local designers.
The British Fashion Council teams up with the Arab Fashion Council to strengthen its ties to the global fashion market
"We look forward to working with AFC as they develop their fashion infrastructure and community," said Caroline Rush, chief executive of the British Fashion Council in a statement. "We also look forward to developing opportunities for brands and businesses to expand into the Arabic countries through this new relationship with the AFC, who are experts in their market."
The partnership aims to create a foundation to establish a sustainable fashion infrastructure in the Arab region, positioning the region as a key strategic hub for design, manufacturing, retail, commerce and education in order to cement the fashion's industry role as a key pillar for creative economies. "This important partnership, will support the Arab Fashion Council in achieving its ambition to unite a sustainable fashion system for the Arab World," added Jacob Abrian, founder and chief executive of the Arab Fashion Council.
"With the counsel and expertise of the British Fashion Council, the AFC will nurture and promote the talent resource from the region and strategically reinforce the Arab World as an important economic hub for the international fashion industry." President of the Arab Fashion Council Princess Noura Bint Faisal Al Saud added the initiative reflects the region's global interest to "transform the fashion and retail sector in Saudi Arabia into both a regional and global destination."
"This can only happen by stimulating local and regional industry, by encouraging trade exchange and global business in line with the Vision 2030, as our gateway to a future that reflects the cultural image of Saudi Arabia and its people," added Princes Noura Bint Faisal Al Said. The announcement of the BFC's new partnership with the AFC follows on from the launch of the BFC's partnership with VIP.com in China, as London Fashion Week continues to strengthen its links to the global fashion industry.
Photo: Couresty of the BFC
Don-Alvin Adegeest

|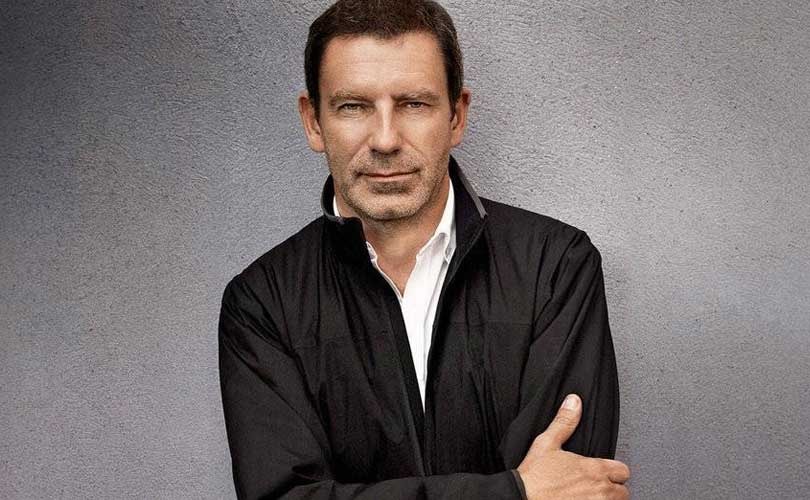 Uniqlo has announced it is collaborating with Tomas Maier on a capsule resort collection to be in stores early summer.
Maier, who is the Creative Director of Kering-owned luxury fashion house Bottega Veneta, will produce a range that proposes sophisticated casual style and Uniqlo's first resort wear collection for both men and women.
The concept for the collection is liberation, an idea which resonates with the ethos of Fast Retailing's LifeWear codes. Whilst Maier is sometimes regarded as a minimalist for his work at Bottega Veneta, his collection for Uniqlo is meant to free the wearer from the constraints felt from our complicated lives, offering a pared-down and considered product that is well made and relevant.
Yukihiro Katsuta, head of Uniqlo's Research and Development stated: "LifeWear embodies our belief that individuality comes not from clothes, but the people wearing them. That's why we devote our energies to create clothes that people will enjoy and value for a long time."
German-born Tomas Maier studied at Paris' Chamble Sundials de la Couture, and then gained experience at a number of well-established maisons such as Sonia Rykiel, Levion and Hermès.
Photo credit: Tomas Maier website
AFP

|
French designer Roland Mouret launched his latest collection in London on Sunday, aligning with the #MeToo movement in a parade celebrating femininity, independence and sensuality.
In the subterranean concrete lobby of the National Theatre, the London-based designer hosted buyers, journalists, bloggers, fashionistas and other Fashion Week VIPs to highlight his 2018 autumn-winter collection. Models paraded between the ranks of guests following a labyrinthine route set to retro music. Velvet corduroy dresses were worn with transparent tops; soft ties appeared nonchalantly tied around the neck; and lace socks were paired with sandals. Mouret was eager to play with contrasts to explore concepts of femininity -- and his abiding mantra "...we all dress to undress". In red and black, in pale pink or midnight blue, his models subtly revealed garters and low-cut necklines. "Roland Mouret proves that there is practicality in femininity, and femininity is a woman's greatest power," read the collection's accompanying notes.
Mouret told AFP he deliberately chose fabrics reminiscent of the 70s -- "still the highlight of women's liberation" -- for his latest designs as he incorporated the current climate into the collection.
Bow silhouette
Spanish fashion house Delpozo, a defector from New York Fashion Week, also highlighted its latest offerings on Sunday with a slow and romantic show in the cosy setting of London's Royal Institute of British Architects. The location was an hommage of sorts to creative director Josep Font's past life as an architect. For his 2018 autumn-winter collection, the Catalan drew inspiration from French cubist artist Ines Longevial. Font found the works "radiate a harmonious femininity in shape and colour" and sought to incorporate their "simple lines and curvy silhouettes with luminous hues" into his designs.
Pink provides the basis for the collection, while ivory, camel, canary yellow, chalk blue and navy blue feature too. Shorts are cut wide, skirts long, and the coats hang down to mid-thigh. Shirts are studded with polka dots, ankle boots are sequined and dresses feature floral patterns. Meanwhile the designer has styled two types of belts: an "iconic bow silhouette" and another more "organic and floral" offering inspired by lily pads. "Artisanship of leather at its most delicate expression," proclaims the collection's literature. (AFP)
Photos: Roland Mouret / Catwalkpictures
AFP

|
INTERACTIVE
From classic check baseball caps to shell suits, Christopher Bailey raided the Burberry archive for his final collection at London Fashion Week on Saturday, while looking to the future with the rainbow flag.
Bailey bowed out after more than 17 years at the British fashion house with a collection drawing on street style and highlighting gay rights, lit only by spotlights in a dark, club-like venue. The once ubiquitous caps in Burberry's signature beige, black and red check pattern -- so popular in the 1990s that the brand began to suffer -- returned to the catwalk alongside 80's style shell suits made of silk. There were the classic trenches which Bailey has repeatedly reinvented as he turned Burberry into a luxury brand, as well as colourful knits layered under sheer t-shirt dresses, and maxi skirts worn with oversized hoodies and trainers. "I wanted it to be a reflection of Burberry's past, our present but also my great excitement to see what the future holds for Burberry," the 46-year-old said backstage.
Click through the slideshow to take a look at the last collection of the designer.
Bailey will formally step down on March 31 but will work with Burberry on the transition until the end of this year. His replacement has yet to be announced, but rumours put Phoebe Philo, who recently left Celine, in pole position. "The next person that has the privilege of coming into my shoes is incredibly lucky and I know they are going to do wonderful things and they will flourish," he said. A flash of rainbow colours ran through the collection, a reference to the internationally recognised gay pride flag which Bailey incorporated into the signature check or in bold designs. There was a rainbow cashmere turtleneck sweater, rainbow puffa jackets, and the show culminated with a gorgeous rainbow faux fur cape worn by model Cara Delevingne.
Pioneer
Bailey became the first openly gay head of a company on London's benchmark FTSE 100 index when in 2014 he was named chief executive, a job he combined for a time with his long-running position as creative director. He dedicated the final collection to LGBT groups around the world, saying before the show: "There has never been a more important time to say that in our diversity lies our strength and our creativity." Earlier, British designer Jonathan Anderson showed a playful collection to mark ten years of his J.W. Anderson label, that for the first time brought together men and women's clothes.
Fabric donut shapes grew out of sleeves at the wrist and arms, while the men wore key rings of toy donuts on their belts, marking what he described as naive optimism. He returned to a paisley pattern from his first collection for a blouse with layered soft ruffs at the neckline, while elsewhere there were loose dresses with dropped waists and fabric ties by the knees. "We've been going for 10 years, now we have to go forward in an optimistic way, to make it exciting again," said Anderson, who is also artistic director of luxury leather brand Loewe. (AFP)
Photos: Burberry AW18 /Catwalkpictures & Burberry
AFP

|
The Boston Globe published a bombshell expose on Friday accusing more than two dozen professionals in the fashion industry, among them legendary photographer Patrick Demarchelier, of sexual misconduct.
The paper's Spotlight team, which in 2002 unveiled widespread sexual abuse by Catholic priests in Boston, said more than 50 models had detailed alleged misconduct they had experienced, from touching to assault. Collectively, they made credible claims against at least 25 photographers, agents, stylists, casting directors and other industry professionals, the Globe reported.
They include Demarchelier, fellow photographer Greg Kadel, who has worked for Victoria's Secret and Vogue, and stylist Karl Templer, who has worked with Coach, Zara, and Tommy Hilfiger.
The Globe said all of those accused had denied the allegations against them. Nevertheless, glossy magazine empire Conde Nast, whose company includes Vogue, had said it has stopped working for now with Demarchelier and Kadel. The Globe said one of Demarchelier's former assistants complained about relentless sexual demands, to which she eventually submitted, fearing that she would otherwise endanger her position.
Six other women accused the now 74-year-old Frenchman of unwanted advances, including thrusting a model's hands onto her genitals and grabbing another model's breasts, the Globe said. Demarchelier did not immediately respond to an AFP request to comment. He was quoted by the Globe as saying the complaints against him were untrue. "People lie and they tell stories," he said.
The sexual harassment watershed engulfing the United States has already rocked the fashion industry, with allegations of misconduct seeing photographers Terry Richardson, Mario Testino and Bruce Weber barred from collaborating with Conde Nast.
The magazine empire has issued a new "Code of Conduct" to include bans on alcohol on sets and the use of models under the age of 18 without a chaperone present. Nudity or "sexually suggestive" poses are to be agreed on beforehand. The Globe said some models wanted to expose serial predators while others wanted new legal protections and radical reform in an industry they say left them feeling exploited. (AFP)
AFP

|
Fashion photographer Jerris Madison thought his titanium rod leg spelled the end of his glamor days when doctors amputated his leg four years ago in a battle with bone cancer.
But in 2016 designers Alleles, a small Canadian company, spotted a photo of him wearing his prosthetic on Instagram and sent him their latest product for him to try out: one of their dazzling, colorful array of prosthetic covers. "When I opened the box, I felt like it was Christmas," 45-year-old, Los Angeles-based Madison told AFP. "Having that leg cover really boosted my self-esteem," he said. Walking around in just a bare titanium rod used to make him feel self-conscious. "People would stare and know I was an amputee. Now, they look at me as a walking piece of art."
Madison isn't the only person with a disability who has seen their daily life improve thanks to a growing market of products designed to make things easier, but also look chic and stylish at the same time. From now until September an exhibition at the Cooper Hewitt design museum in New York is showcasing some of these new products, from the low- to the high-tech. "In the last few years there has been a proliferation of new design, very functional and esthetically desirable products for people with all sort of disabilities," says Cara McCarty, curator of the exhibition.
Besides the tattooed-style covers made by Alleles, which start at $375, the exhibition shows Nike "FlyEase" sneakers, first made for a student with cerebral palsy, with a wraparound zipper and adjustable strap to make getting them on and off easier. There is also a walking stick, made in the color of your choice, which can be propped up easily against a wall without falling over, on sale for around $100.
For everyone
A hearing aid looks like a giant earring. A bracelet connected to a smart-phone GPS app which guides the blind and tracks obstacles above the knee. Another item is a jacket, included in a new clothing line for disabled children carried by Target, that comes apart at both sides making for easy wear. The key to success for lots of these products, says Caroline Baumann, director of the museum, is that they are so practical. When Target designers conceived of the jacket "they were thinking about the child on the autism spectrum that might have difficulty putting on their jacket, but what they are finding is that people of all abilities are buying that jacket," she told AFP. "I would love that jacket for my three-year-old because its a fight every morning to put him in his parka," Baumann laughed.
Keith Kirkland, a former designer at Calvin Klein who co-conceived the vibrating GPS "Wayband" bracelet, agrees. If the bracelet was tested on the blind, the idea in launching it for sale later this year, is that "anyone" can pick it up "to figure out which way to go." More cross-board appeal also means products can be more affordable. "A lot of times the reason the product is so expensive is because you have to amortize that cost over a much smaller market," Kirkland said.
Breaking down stigma
Designers are also eying an aging population, which bring their own disabilities, as another source for market expansion. "One out of three people from the age of 62 has some kind of visual impairment and that aging population is supposed to double by 2060," says Kirkland. Matt Kroeker, whose small Canadian firm Top & Derby created the non-falling walking stick, says the idea is to create products that aren't simply practical but which people enjoy using. "It's just like glasses who were utilitarian until the late '40s and became more fashionable after that," said the entrepreneur, who has also designed a range of compression socks in more exciting colors than the usual black and brown.
But if these products are sexy, few are widely available in retail outlets. Most are sold solely online. "The biggest barrier right now is people want to buy these products but the companies responsible for distributing or selling to the end user are very apprehensive," Kroeker explained. "There is a mentality that people don't really care about well-designed, thoughtfully-designed home healthcare products and we are trying to change that," he said.
Madison also hopes to help change attitudes by giving his prosthetic leg cover its own Instagram account. "It is about breaking down that stigma, so you are no longer hiding a hearing aid or hiding a prosthetic leg. You are saying 'I am more able with this tool that has been designed so well, and I am not embarrassed about it'," says Baumann. (AFP)
AFP

|
Christopher Bailey unveils his final collection for Burberry at London Fashion Week starting on Friday -- a turning point for the British luxury brand which gained a global reputation under the designer's tenure.
Burberry's star-studded show on Saturday will be one of the most high-profile events at Fashion Week, which runs from Friday to Tuesday. After 17 years, Bailey will say farewell with a final overhaul of the fashion house's signature beige, black and red check pattern. Drawing inspiration from the internationally recognised gay pride flag, a new rainbow check will feature heavily in London as the 46-year-old Bailey dedicates Saturday's show to gay rights campaigns and models. "There has never been a more important time to say that in our diversity lies our strength, and our creativity," said Bailey, who was the first openly gay head of a company on London's benchmark FTSE 100 index when he was named chief executive in 2014.
The appointment saw him replace Angela Ahrendts, who moved to Apple, and came a decade after Bailey joined Burberry as creative director. He has since propelled Burberry into the 21st century, incorporating new technologies such as social media into his shows. Twice named Designer of the Year at the British Fashion Awards, he has also combined men's and women's collections and adopted the "see now, buy now" model becoming popular among high-end fashion brands. He has also attracted some of the world's most famous muses, including Kate Moss, Emma Watson and Cara Delevingne.
An 'incredible' designer
His last catwalk for Burberry will be a testament to years spent experimenting with different colour palettes and materials, during which he reinvented Burberry's signature trench coat with a touch of lace. "Under his watch, a company formerly known as little more than an unexciting British producer of raincoats and checked scarves has exploded into the vast empire it is today," said British Vogue. The designer, who trained at London's prestigious Royal College of Art, was described as "incredible" and "super smart" by Caroline Rush, chief executive of the British Fashion Council. "Christopher has played a significant role in the British fashion industry, putting innovation at the heart of Burberry and ensuring that it is an exciting, relevant, forward-thinking global fashion brand," she said in a statement to AFP.
But Bailey's appointment as chief executive at age 42 raised some eyebrows because of his lack of experience running a company of such stature. He held on to the dual role for just three years, until Marco Gobbetti, former chief executive of French luxury brand Celine, was brought in to take over the business side. Bailey will formally step down from his two roles on March 31 but will work with Burberry on the transition until the end of this year. A replacement to fill the creative post held by Bailey, who previously worked for Donna Karan and Gucci, is yet to be announced. Rumours on the fashion circuit put British designer Phoebe Philo, who recently left Celine, in pole position.
Young British talent
The broader London Fashion Week, organised by the British Fashion Council, will see some 80 shows across the city as designers parade their 2018/19 autumn-winter womenswear collections. Saturday's Burberry show will undoubtedly be closely watched, while the same day sees British heavyweight Jonathan Anderson showcase his latest collection. Also artistic director of luxury leather brand Loewe, the designer will be unveiling pieces from his own J. W. Anderson label. He will also be reducing the number of shows from four to two, which J. W. Anderson said will help "reduce the traditional gap between the catwalk shows and the pieces being available for sale".
Such an approach is being followed in the wider fashion world, as brands adjust their business models to fit new consumer trends. Other highlights of the London fashion bonanza include the Sunday show of Delpozo, a Spanish brand which has transferred from New York Fashion Week with the promise of refined elegance. Post-modern champion Christopher Kane is one of a number of young British talents whose designs will hit the catwalk, as well as David Koma, known for his geometric pieces, and provocateur Gareth Pugh. (AFP)
Photo: Daniel Leal-Olivas/AFP
FashionUnited

|
Jason Wu is saying farewell to Hugo Boss. As the brand shifts its focus away from its womenswear business and more on its core men's, Wu will be departing the company as their womenswear artistic director. However, Wu gave his Hugo Boss ladies one last presentation at New York Fashion Week.
It might be a maximalist era, but Hugo Boss is not a maximalist brand. Instead, Wu built the fall/winter 2018 collection around minimalism and inspiration from New York-based artist Robert Morris.
Jason Wu departs Hugo Boss
Wu reimagined the Boss suit with a new feminine silhouette with more pronounced shoulders and a contoured waist for a very tailored look that still flattered the body. Long gone are the days of the boxy women's business suits that was overly borrowed from the boys, now business women are allowed to fashion. True to heritage and tradition, the half-canvassed interior featured detailed workmanship.
To avoid the collection looking too mundane, Wu played with exaggeration of proportions with shirts made from cotton and silk satin. Dropped shoulders and voluminous sleeves added just a hint of drama to a very approachable collection. There were great touches for those who sometimes play it safe when it comes to fashion, but still want something about their outfit to set them apart from the crowd.
The inspiration from Robert Morris also came through with tailoring fabrics like wool flannel and felt, which were updated with inventive cuts and drapes, or sliced into stripes and patched with satin and chiffon. Contrast color accentuated raw-cut edges, and mohair fabric softened fine, windowpane checks.
In alignment with the minimalist approach, the color palette featured neutrals of charcoal, dark navy and black. Electric blue and pale yellow were thrown in for pops of color.
Overall, it was a fine collection that was a successful rebellion against the maximalist trend, and ideal for the Hugo Boss customer who is typically more understated. It Jason Wu's final adieu, and a captivating one to behold.
photos: courtesy of the brand
Vivian Hendriksz

|
London - Leading online fashion retailer Asos has launched its debut in-house activewear range, Asos 4505.
The new collection launch follows on from the recent Asos activewear campaign, 'More reasons to move,' as the British etailer aims to empower their target consumer group by offering them affordable and functional sportswear.
The debut range features more than 100 styles of high-quality performance wear for men and women, inspired by the latest trends. Asos 4505 offers apparel for a number of sports, including skiing and snowboarding, running, yoga, training and more.
Asos 4505 was developed by Asos in-house design them and aims to explore the boundaries between sport and daily life. The design team selected key prints and colours from leading trends and combined them with seasonless technology to ensure consumers have the best workout wear.
Prices for the debut collection range from 10 pounds for training shorts for women and go up to 100 pounds for a women's wear Ski jumpsuit. The collection is currently available online for sale.
Photos: Asos 4505
Simone Preuss

|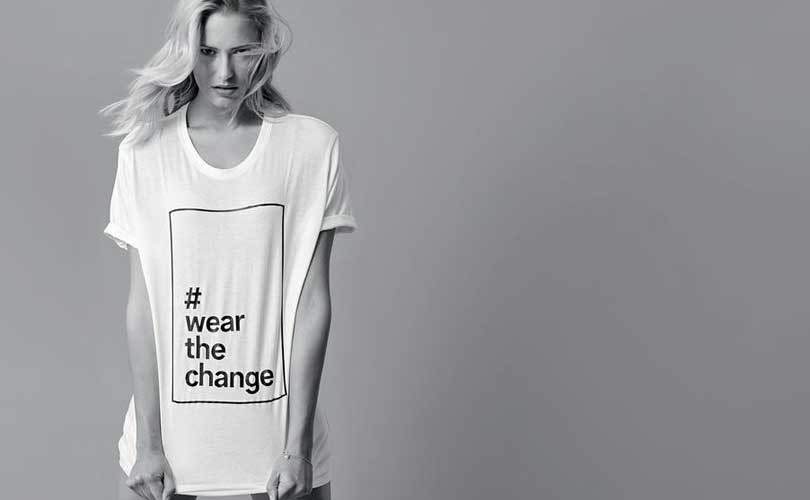 International fashion chain C&A is investing in sustainably produced clothes so that consumers can shop for clothes without feeling guilty. Thus, the company launched its #WearTheChange campagne, which will highlight its sustainability efforts.
The new campaign is all about looking good and doing good and wearing more than a fashion statement but a statement for protecting the environment and farmers while keeping the clothes' next life in mind.
Concretely, this means reducing waste and saving resources by using leather styles that are tanned without chrome, jeans made out of leftover fabric, vests out of recycled polyester - i.e. old plastic bottles - and Gold level, Cradle-to-Cradle certified t-shirts that are made out of 100 percent bio cotton and produced with renewable energy, better water management as well as advanced water cleaning technologies.
C&As #WearTheChange supports fair fashion
"Every day, we strive to look and feel our best. So we choose clothes that are produced in a way, that does not only make us feel good but also without compromising the quality of life of those who make our clothes, or the planet we source from,",says C&A on its #WearTheChange web page.
C&A is currently the biggest user of bio cotton in the textile world and received the 'Sustainable Innovation of the Year Award' by the Thomson Reuters Foundation in 2017 for its Cradle to Cradle Certified t-shirts.
"All these attributes are combined under #WearTheChange, a collection spanning Ladies, Mens, Babies and Kids," commented Kristina Büttner, director of brand and marketing at C&A Europe. "We want our customers to see how much of our fashionable collection is more sustainable, which is already more than half of our products in the store."
C&A has set two goals for itself by 2020: 100 percent of the cotton the company sources and at least two thirds of its raw materials to be more sustainable. According to the company, between March and August 2017, already more than half of C&A's sold clothes have been produced more sustainably.
The new campaign #WearTheChange was launched in February 2018 and the collection is available in all C&A stores and also online. Prices range from 5 euros for a Cradle to Cradle Certified t-shirt for toddlers to 19 euros for a vest made out of 100 percent recycled plastic bottles.
Photos: C&A