Meenakshi Kumar

|
Indian debuted at the recent International Fashion Showcase in London with five emerging Indian designers showcasing creations. Every year, during London Fashion Week, IFS celebrates emerging talent from across the world. This year, in association with Lakmé Fashion Week and IMG Reliance, five emerging designers: Ujjawal Dubey of Antar-Agni, Ragini Ahuja of Ikai, Karishma Shahani Khan of [KA][SHA], Priyanka Lama of PELLA and Alan Alexander Kaleekal of Kaleekal—presented their work at the iconic Somerset House. The exhibition titled 'Indian Pastoralists' which was inspired by the multi-faceted lifestyles of India's nomadic pastoral communities, bagged the International Fashion Showcase Country Award.
Karishma Shahani Khan's work was inspired by the Rabaris, a nomad tribe. Fabrics such as cotton and mashru, characteristic of the community, formed the basis of her creations. While the color palette varied from jet black to bright blue, surface textures included traditional techniques of tie and dye, thread embroidery, mirror work and appliqué.
Alan Alexander Kaleekal's exhibit presented three shawls hand woven in pashmina wool, tussar silk and cashmere, featuring Toda embroidery. The Toda community in south India is known for its shawls accentuated with heavy hand embroidery and intricate geometric patterns.
Ragini Ahuja's work took its cues from the Drokpa community's cultural exuberance. The designer showcased a present-day version of the sheep skin cape, a hand woven Himalayan silk wool jacket appliquéd with sheep nappa leather. Finishing touches came in the form of tonal flowers and lustrous silver beads.
Priyanka Lama from Bangalore was inspired by highland communities of Lachen and Lachung for her exhibit, which focused on indigenous eri silk, yarn waste and patterns developed from a single block of fabric.
Ujjawal Dubey's creations incorporated the distinct layering and draping styles of the Van Gujjars. The fabric used was a custom weave of hand woven cotton and khadi with heavy weight warp and slubs in black and beige.
Meenakshi Kumar

|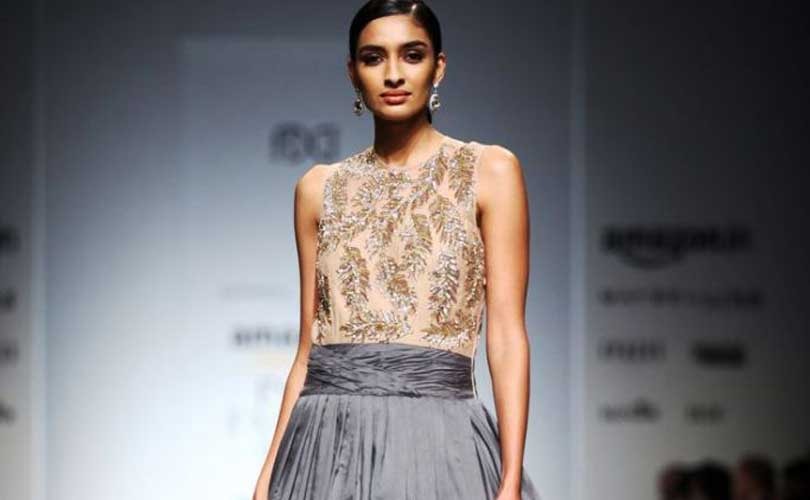 Year 2016 was the year of many ups and downs. While some great investments poured into start-ups, we also saw major reshuffle happening at the top of many companies. E-commerce is here to stay for long and is going to offer customers innumerable choices at the click of the mouse.
Year of investments & acquisitions
In May 2016, several businesses such as 6Degree, Roposo, Blinge, Shopwati and Hoppingo raised funds. The year also saw one of the major acquisitions in the fashion ecommerce space, where Flipkart acquired Jabong through its unit Myntra in a cut-price deal. The acquisition looked at offering customers a wide spectrum of styles, products and a broad assortment of global as well as Indian brands.
While several startups emerged with differentiated offerings, existing ones strengthened their presence through tech innovations and market efficiency. Adoption of omni-channel strategies was a game changer for many startups and for the market at large. These fashion startups not only worked on improving their quality, price point, service and customer engagement, but also ramped up their operational strategies.
From pre-owned luxury items on sale to renting designer and branded apparel, fashion startups totally disrupted the shopping patterns of consumers in 2016. Tapping on the potential of online fashion space, corporate giants such as Future Group, Reliance Industries and Tata Sons forayed into the online fashion.
Virtual trial rooms
Customers no longer hesitated to make a purchase online in the fear that the product may turn out to be different from its appearance and size. With the help of virtual and interactive dressing rooms, customers could try out clothes virtually. Myntra launched 'Try & Buy' feature allowing customers to try 2-3 items at home, thereby solving the problem of size, fit and personal appeal.
Premium brands on board
The past year was favourable for fashion enthusiasts, as startups tied up with designer and international brands to serve customers dramatically better and enhance their shopping experiences. High end labels made their entry into online marketplace. Mango, Forever21 and Mothercare retailed under DLF Brands, are planning to launch an ecommerce site offering products under various categories for women and kids.
Customisation on the rise
Clearly this is the era of personalisation. Startups are constantly leveraging data science and machine-learning technologies to match customers' personal preferences and consumption patterns. They are working on understanding the selection methods of a customer and giving recommendations based on their search history. Myntra is one of the online fashion marketplaces making use of artificial intelligence and machine learning for a personalised shopping experience, better product discovery and assisted buying. Fashion curation apps like LimeRoad, Roposo, Voonik are also carving a strong business out of recommending what to wear.
Private labels
In order to offer a complete wardrobe solution and affordable clothing to all, fashion startups AJIO and Abof introduced in-house brands. These specially curated assortments of ethnic and trendy outfits under in-house brands are helping customers enhance their own innate sense of style. Most of the collections are mapped into wardrobes of men and women depending on their life stage and lifestyle.
Omni-channel strategies
Several fashion startups are betting big on omni-channel strategies. Arvind launched its omnichannel platform NNNow.com, a non-discount driven ecommerce market space last year. Another unique fashion ecommerce platform Fynd that helps brands showcase their in-store inventory online launched a new product, Fynd Store to increase sales through omni-channel user engagement. The idea is to enhance customers' shopping experiences, by leveraging the appeal including touch, feel and trial aspects– of a physical store, supported by the organisation and logistical convenience of a digital platform.
Men's wear make a mark
While it's women's category that has rules the roost till now, but menswear have also started making a beeline into this ever growing marketplace. With fashion startups such as Roposo and Voonik launching an exclusive platform for men in 2016 with personalised clothing options and best fashion inspirations based on their personal preferences, fashion-conscious Indian men are no longer a myth.
AFP

|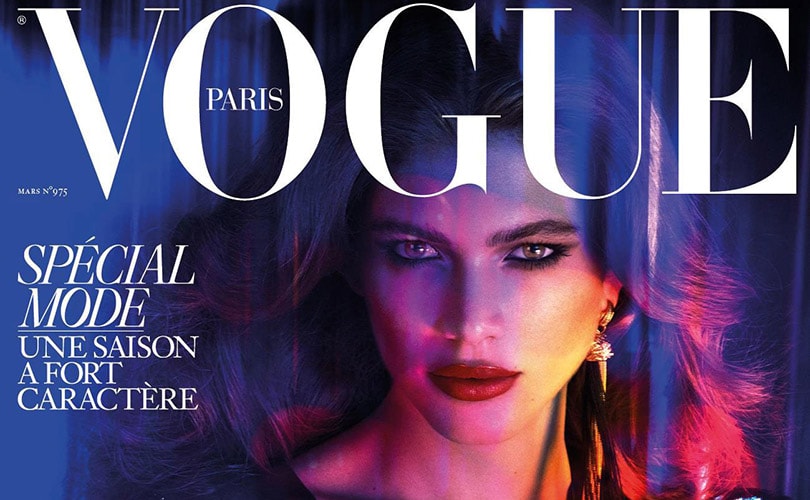 INTERVIEW Valentina Sampaio, the first transgender model to make the cover of French "Vogue", will be flying the flag for the LGBT movement at Milan fashion week. The 22-year-old Brazilian, who appeared on the cover of Elle Brazil in November and has modelled for labels such as Gisela Franck and Rchlo, is in the city to attend casting sessions in the hope of snapping up a place on the catwalk for the world's top fashion houses.
The shy, green-eyed brunette told AFP in Milan, where the autumn-winter collections go on show from Wednesday, she was "proud" of being a role model for the lesbian, gay, bisexual, and transgender (LGBT) community. Her dream, she said, would be to model for the likes of Italian icon Giorgio Armani. Sitting on a bench in the sunshine, her face lights up as she talks of the opportunities fame and fashion could bring her in the fight to combat transgender prejudice.
Sampaio, who began her modelling career in Brazil four years ago before becoming an "ambassador" for L'Oreal, said landing the coveted cover of Vogue magazine was "important because fashion is a means to stop people speaking about us with prejudice". While several US fashion magazines have already featured transgender models, this is a first for France.
'Valentina is Valentina'
"I want to continue fighting for a better world" where trans are considered "normal", she says in her soft voice. The model, who did not once use the words transsexual, transgender or the acronym LGBT in the interview, said she was was tired of those who are not heterosexual or cisgender being seen as "an anomaly". "Juan is Juan, Maria is Maria and Valentina is Valentina," she said with a laugh.
Transgender is an umbrella term for people whose gender identity differs from the sex they were assigned at birth. Transsexual is an older term that is used by some people who have permanently changed -- or seek to change -- their bodies through medical interventions. Sampaio, who has about 35,000 followers on Instagram, wowed the Sao Paulo fashion week in October, where she shimmied down the runways for Agua de Coco and Vitorino Campos.
'Like a little girl'
Her life could have taken a different course: she was studying architecture in Fortaleza in north Brazil when she dropped out to attend fashion courses. The youngster thanks her parents for an upbringing which allowed her to express her gender, saying "as a little boy, I felt like a little girl". "I was born in Ceara in the northeast and in that small place I felt protected, because everyone knows and respects each other," she said.
Sampaio said there were some unpleasant "incidents" at the beginning of her career, like one brand refusing to use a transgender person for its advertising campaign. "I felt very bad, I wanted to stop working" as a model, "but in the end I realised that I liked this work and it did not stop me," she said. Sampaio is part of a group of Brazilian models that fights prejudice and violence against shemales -- transsexuals who have both male genitalia and female secondary sex characteristics.
"The advice I can give them is to believe in themselves and not be discouraged by difficulties," she said. French Vogue, which features Sampaio in a plunging gold gown on the cover of the March edition, described her as a "glam standard-bearer of a cause that is on the march... in a post-gender world". (AFP)
Photo: Courtesy of French Vogue, March 2017 Cover
FashionUnited

|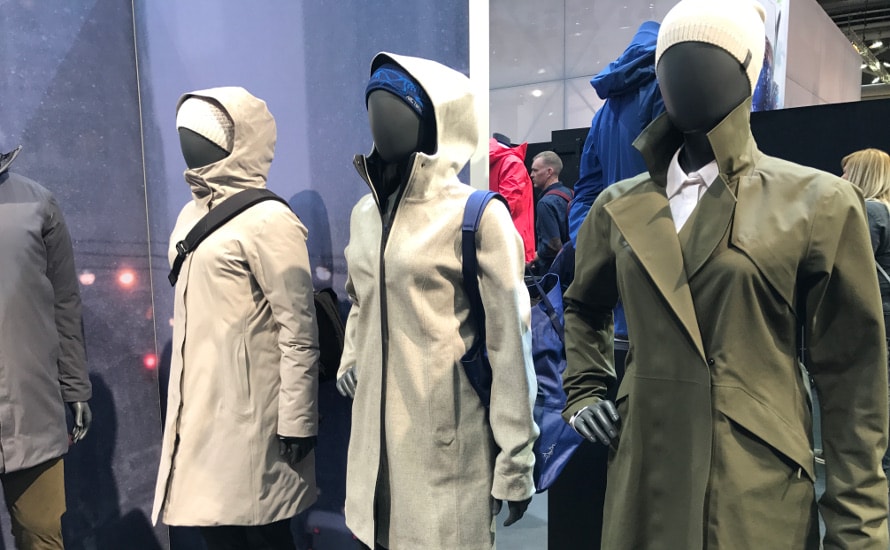 Fresh from the latest trade shows,Trendstop's sportswear team introduce the trends inspiring the sports and outdoors markets into the 2017-18 season and beyond. Our experts have travelled to Europe's premiere performance fashion event, Ispo Munich, to bring FashionUnited readers three essential themes that will inform and inspire your collections. Our comprehensive global trade show coverage analyses and evaluates each trend's commercial value and longevity, giving you the best possible basis for your decision making.
This week Trendstop take a look at three essential aspects impacting Fall/Winter 2017-18 outdoor and active apparel and accessories. Dusted White refreshes the classic sporting palette with tonal pales and dusty surface finishes. Outdoor Elements brings high-tech and low-tech together with functional styles in natural fabrications while Creative Paddings illustrates how a sportswear staple is continuing its evolution as puffer coats are reimagined for the new season.
Dusted White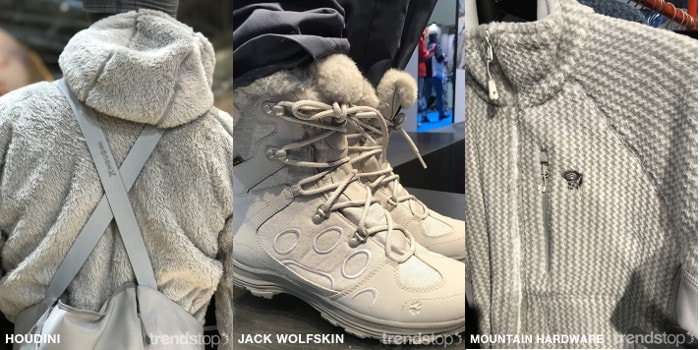 Having dominated the recent menswear catwalks, dusted off-white tones stand out amongst the traditional activewear brights. Tactile fabrications soften icy colour infusions and enhance and handles while single colour looks with self or tonal trims have a rustic-meets-performance sensibility.
Organic Elements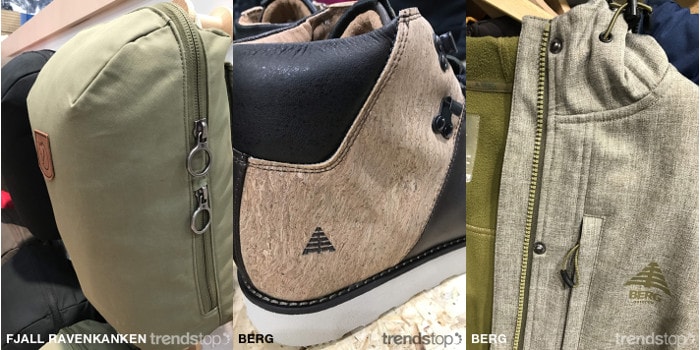 Outdoor adventures influence the use of natural fabrics and fibres. Untreated denims and cotton fuse utilitarian functionality with an organic approach that taps into the sustainable mindset. Neutral forest tones, cork panelling and leather trims reinforce the 'nature trek' vibe, bringing a level of understatement to performance pieces.
Creative Paddings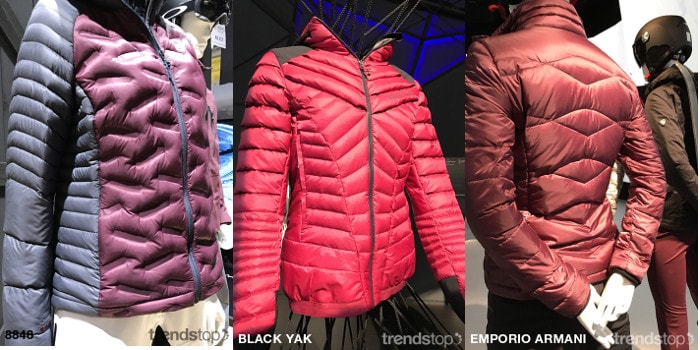 The padded jacket has been a huge influence on the fashion market as performance wear continues to demonstrate a strong cross-over appeal. Inflatable outerwear continues to reflect this with a more fitted silhouette and directional colour-ways. Experiments in surface pattern update core styles as embossing techniques, mix 'n match quilting and blocked panels add new interest.
Exclusive Offer
FashionUnited readers can get free access to Trendstop's Fall Winter 2016-17 Ispo Trade Show Overview, featuring the key seasonal stories, directional performance products and innovative outdoor designs. Simply click the banner to receive your free report.

Trendstop.com is one of the world's leading trend forecasting agencies for fashion and creative professionals, renowned for its insightful trend analysis and forecasts. Clients include H&M, Primark, Forever 21, Zalando, Geox, Evisu, Hugo Boss, L'Oreal and MTV.
Images courtesy of Trendstop: Houdini, Jack Wolfskin, Mountain Hardware, Fjall Ravenkanken, Berg, Berg, Black Yak, 8848, Emporio Armani, all Fall Winter 2017-18.
Simone Preuss

|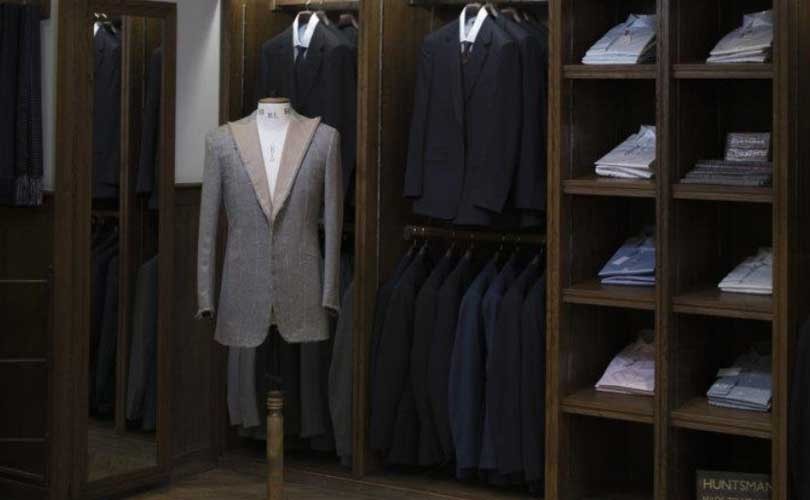 Savile Row tailor Huntsman is partnering with British knitwear label Tengri, known for its eco-friendly Mongolian yak clothing, to produce a special hopsack weave fabric in an eco-friendly dyeing process exclusively for Huntsman.
Huntsman will offer its clients the chance to own bespoke pieces, made in this new Tengri cloth, on a first-come, first-served basis. Not only does each garment take between 60-80 hours to craft by Huntsman's cutters and tailors, the rarity of Khangai Noble Yarns also limits the number of pieces made: on average, just 100 grammes of fibres can be hand-combed from each yak once a year and thus only 60 metres of fabric produced.
"At Huntsman, we have offered the ultimate in luxury tailoring for 167 years. We are dedicated to sourcing limited-edition luxury cloths, the very best available in the world at any time. To be working with Tengri and to discover this very unique fabric is truly special. The fibres of the Khangai yak, indigenous to this very specific region of Mongolia, transcend yak yarns and cloths currently available in the luxury market," commented Huntsman owner Pierre Lagrange.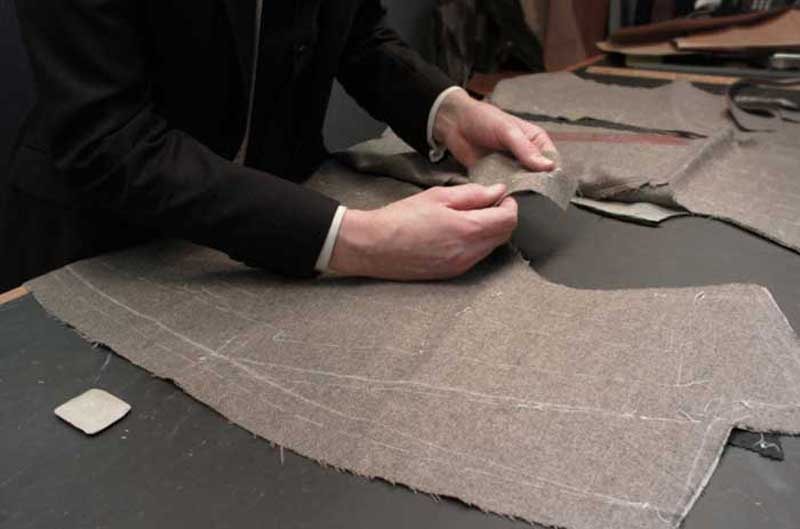 The cloth is available in undyed silver and natural colouring, as well as a bright new navy blue. The hopsack weave fabric has been woven by Yorkshire-based R Gledhill Ltd, well-known for spinning fine woolen yarns for more than 70 years.
"With Tengri we are able to offer some very precious rare colours, and key for Huntsman, finding exquisite fabrics that stand up to the stresses and tests of time. A Huntsman garment should be able to endure for generations! We are also very proud to be offering a truly sustainable option to our clients, there are not many luxuries in the world you can buy that help people, wildlife, and natural habitats. We fully support and embrace Tengri's philosophy – 'Noble Yarns, Noble Ways'," added Lagrange.
"We are honoured to be working with one of the finest and long-standing tailors on Savile Row, an establishment which also happens to be the most innovative. It's innovation that drives Tengri to push the boundaries of sustainable fashion and luxury goods, and our collaboration with Huntsman further realises that luxury and sustainability do not have to be mutually exclusive. The exclusive new cloth celebrates our shared dedication to rich heritage, integrity, craftsmanship and style," said Tengri founder Nancy Johnston.
According to its own description, Tengri is an "edgy British knitwear label" that aspires to bring Mongolian yak knitwear to the forefront of the fashion industry. The label promotes 100 percent natural, un-dyed hand-combed and authentic Mongolian yak clothing that is fashionable, eco-friendly and sustainable.
Huntsman was founded in 1849 at the heart of Savile Row in London and has been offering British bespoke, made-to-measure and ready-to-wear tailoring ever since. Today, Huntsman's clientele stretches far beyond Britain, with a large proportion coming from the United States, Asia and the Middle East. Last year, the company opened its first premise in the Americas, on 57th Street in New York, to address this demand.
Photos: Tengri via www.tengri.co.uk
Meenakshi Kumar

|
Arvind has debuted a launched a new corduroy collection called 'Neo Cord', this debunks the belief that corduroy is a winter fabric. Arvind has brought denim sensibilities to the fabric by using the same technology used in denim. So Neo Cord can be worn in spring/summer as well.
To display the breadth of colors and effects Neo Cord can achieve, the mill tapped Italian garment finishing company Tonello to wash one fabric six ways using no stone, lazer blaze and other eco techniques. The result is a spectrum of indigo cords that spans navy to steel, clean to distressed. Other styles include distressed corduroy trucker jackets, bombers, western shirts and button-down shirts with yarn dyed checks.
Arvind is one of India's largest integrated textile and apparel companies. It holds power brands like US Polo, Arrow, Calvin Klein, Tommy Hilfiger, US Polo Assn, Ed Hardy, Hanes, Arrow, Gant and Nautica. The company is also one of the largest producers of denim fabrics and is supplier to a large number of fashion brands in the world.
Arvind's textile business is expected to grow at five to six per cent for the quarter. The textile business (denim and fabric) contributes 60 per cent to total revenue and the rest is by brands and retail business.
Meenakshi Kumar

|
French label Derhy has entered into a collaboration with designer Manish Arora. This is a completely artisanal collection with hand-beading and hand-rolled hems, made in Derhy's small partner ateliers in India. These are collector pieces. They include a voluminous pale green tulle skirt with pop fuchsia bands and a long paisley-print dress with ruffles embellished with lace strips embroidered with hearts.
Derhy is a French women's wear brand created in 1969 during the hippie wave. The clothing evokes memories of the era with Indian-style tunics, flowered dresses and ethnic-chic patterns.
Manish Arora is known for eccentricity of design and color yet with an eclectic style. He is the only Indian to have exhibited at the Paris Fashion Week. He combines color with his astute craftsmanship in a creative way to exhibit his effervescent style. He uses psychedelic prints on clothing. He is probably the only famous designer who handcrafts his designs. He is pretty popular with western celebrities, with Katy Perry becoming his first famous overseas client. Arora finds inspiration in the ordinary to produce the extraordinary.
He used Indian patterns at the Paris Fashion Week for spring/summer 2013, taking inspiration mainly from the jewelry of Rajasthan, with prints of Rajasthani animals on kurtas.
Meenakshi Kumar

|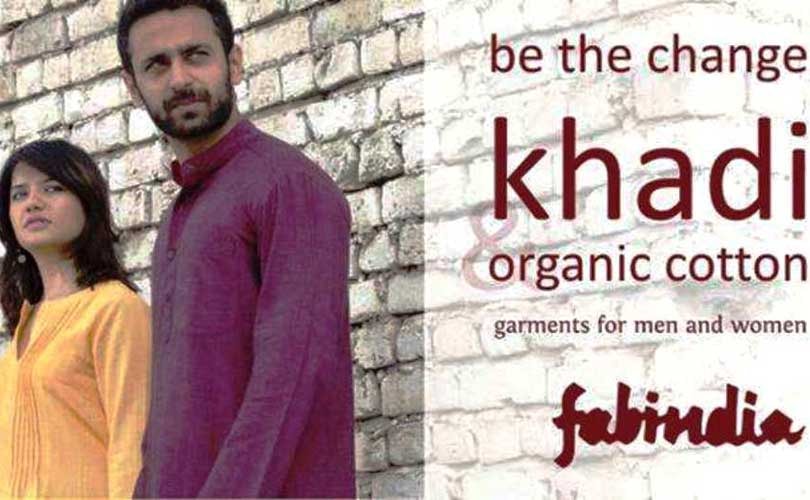 Now Khadi is in the midst of a controversy with Fabindia and Khadi and Village Industries Commission (KVIC) embroiled in a legal tussel. KVIC has sent a legal notice to Fabindia for continuing to sell garments in the name of Khadi. KVIC's called it a 'strongly worded legal notice' that stressed its ownership over brand Khadi, a symbol of India's freedom struggle that went on to become the uniform of choice for post-independence politicians and then evolved into a fashion statement.
In fact, KVIC threatened Fabindia with legal action if the latter did not stop the practice immediately. Established in 1960, Fabindia Overseas, an Indian brand, claims to be the country's largest retail platform for goods produced by artisans who live largely in rural areas. The KVIC notice alleges that Fabindia uses the word 'Khadi' on its price tags while calling them 'Fabindia cotton' on the labels stuck to the garments. "This misleads consumers," asserts V K Saxena, Chairperson, KVIC. Following an objection from KVIC, Fabindia has started removing the word 'khadi' from the tags of its garments. This procedure is being done on products made of the hand-woven fabric, 18 months after receiving a notice for using the term without permission. Indeed, the procedure is a huge task for Fabindia.
What's in the law?
According to Saxena, no product can be sold as Khadi without the Khadi Mark tag. Not only that, any private brand or producer of Khadi must buy Khadi from a government cleared Khadi institution. This is the only way to protect Khadi artisans. Brands that put out Khadi products or garments must, in accordance with this existing legal framework, apply for a Khadimark Regulation Certificate.
From 2 October 2016, this procedure was made simpler and faster, according to Saxena. The KVIC website shows a Khadi Registration Seva tag, which clarifies the 45-day process. Rs10,000 as fee for the certificate and a list of 25 spinners and 5 weavers is all we seek. Anyone can sell Khadi as long as they follow KVIC's checks and balances and follow regulations.
Given KVIC's increasing assertion of its legal ownership of Khadi, companies like Raymond, for instance, applied for a regulation certification last year to sell Khadi fabrics, according to Saxena. Numerous other Khadi players remain unaware about the obligations they have to KVIC if they use the word Khadi on their tags.
Ambar charkha Khadi
For the aspirant Khadi wearer, its brand value as the fabric of freedom endorsed by the greatest handloom marketer of all times—Mahatma Gandhi—is clear. What's not clear though is what does Khadi really mean? Is it handloom? Is it handspun and handwoven? Is it okay to accept Ambar Charkha Khadi sold by KVIC and its regulated institutions as authentic Khadi because of the Khadi Mark tag? Legally, the last is correct, but realistically, there are very few Khadi centres that still make handspun, handwoven Khadi.
Revealing details, designer Shani Himanshu of 11:11 Celldsgn sells 100 per cent Khadi creations. Having said that, she didn't know that one has to register to get access to the Khadi logo, this requires paperwork and submission of fees at KVIC Delhi or Mumbai. All her purchases of Khadi though are from KVIC. Otherwise any weaver can say this is Khadi and it is difficult to know whether it is woven on the Ambar Charkha or an industrial Charkha.
Meenakshi Kumar

|
Spencer's has launched 2Bme, a range of apparels for men and women. The range is available at all eight hyper stores of Spencer's in Kolkata. Soon outlets at National Capital Region as well as outlets in Hyderabad, Vizag, Lucknow and Chennai will have the range. Spencer's expects to garner Rs 300 crores revenue from the brand in the next four years.
This is for the first time that an Indian brand will change its look every three weeks. Sixty percent of the range will have a complete overhaul every six weeks. Initially, Spencer's will be sourcing some fabrics for 2Bme especially from China apart from raw materials. Starting price of 2Bme products will be Rs 129 for innerwear, Rs 199 for junior wear, Rs 249 for women's wear and Rs 299 for men's wear. Men's luxury stylized denim is Rs 1.299.
The launch of the new brand was preceded by extensive research on consumer requirement. An in-house team of more than 60 talented fashion designers and production engineers will bring international fashion at affordable prices. Apparel contributes to four per cent of the total revenue for Spencer's. With the launch of 2Bme, this is expected to go up to 5.5 per cent in the first year. The revenue target is Rs 300 crores in three to four years.
Spencer's is the retail business wing of the RP-Sanjiv Goenka Group.
Meenakshi Kumar

|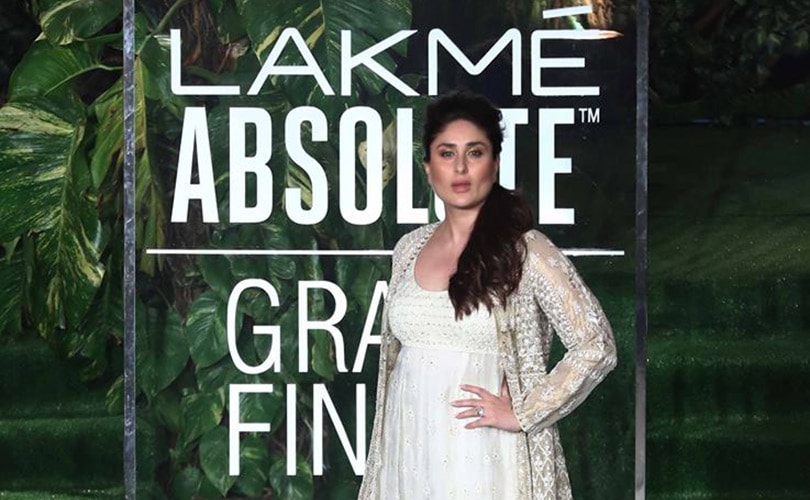 Like every edition, this Lakme Fashion Week Summer/Resort 2017 also brought in many facets of textile be it culture, heritage, next gen or sustainability. Here are some trendsetting nuances observed during the recent edition.
Upcycling the new norm
A group of designers showcased how materials and fabrics can be recycled and turned into great stylish items like clothes, jewellery, footwear, bags, scarves and accessories on the Sustainable Fashion and Indian Textiles Day at the Lakme Fashion Week. Designer Gaury Pathare's travel souvenirs like stones encouraged her creative juices to flow into designing for her label 'Wandering Whites'. The fusion line of accessories was combined with brass, industrial waste and scrap materials. Circles entwined around the neck ended with strings and an imposing pendant; while metal clasps and stones were eye-catching centred for neck pieces. There were variations of necklace-cum-arm ornaments, large angular pendants, hanging changes on bangles and entwined neckpiece.
'I Was a Sari' founder said Stefano Funari worked with abandoned saris to create a line mainly of accessories. The show was designed and curated by Natalie Frost. The label showcased fashion from recycled saris. The colours were a riot of jewel tones as western, contemporary, casual, beach and resort wear appeared on the catwalk. Kaftans had fluid relaxed silhouettes, wraparound garments were comfy wear, while the scarves, bags, head gear, necklaces and accessories matched the look of the attire. Shubhi Sachan's label 'Jambudweep' turned waste into most wanted fashion. Created from non-hazardous materials, the collection was handcrafted from industrial designed into styles and accessories like shoes.
GenX riding high
Gen-next designers showcased their neo-futuristic designs in loose silhouettes and billowing layers. Pallavi Singh harnessed the power of indigo as her colour base along with a fusion of cotton and Chanderi. With nature as the theme, Nakita Singh started her showcase with black/white creations and used embroidery on natural fabrics like khadi and linen to present a cool summer look. Poochki focussed not only on Indian textiles and hand crafts but also projected their imaginative fauna prints with block carving and printing.
Soumodeep Dutta showcased an innovative line of garments inspired by sari drapes which had versatile garments' backs often turned into the fronts and vice-a-versa. Rich indigo and khadi separates in a primary colour palette bought seasonless fashion to the forefront.
Urvashi Kaur
Pleated slip dresses layered with soft kofta jackets and overlays, saris paired with kurtas in an earthy colour palette were only a couple of the delights seen at Urvashi Kaur's show. The garments were a perfect blend of conventional clothing with a gypsy touch.
Designers light up the ramp
Kunal Rawal continued his use of innovative textures and sleek separates to create modern Indian and Western formalwear for men. Marking his foray into separates for the first time, there were jacket kurtas, longline bundis, and high-low kurtas. Amit Aggarwal new life into old patola saris upcycling them into new creations. As usual, the designer managed to create his version of order from chaos. Rajesh Pratap Singh gave mundane a new cocoon, as ge rummaged through leftover khadi and reused denim from past collections, and recycled plastic bottles to drum up a novel thought.
Tarun Tahiliani's wickedly opulent streak merged with the divine urgency of affordable clothes. The substance behind the pared-down fantasy, to represent India in a very modern way, found expression in his stylish separates that beckoned wearers to mix and match – draped blouses, embellished scarves, waistcoats and tunics with attached capes. The DIY styling of pairing a shirt, not choli, with an embellished skirt or pleated saree was reminiscent of Payal Khandwala's Fall/Winter 2016 showcase, though.
Narendra Kumar's Millennials collection was proof that he hasn't lost his knack for witty, incisive surprises. The spotlight was on a cast of new characters from Generation Z (aged 18 to 34), who are pushing for genderless clothing. A welcome antidote to tired ideas of power dressing, the on-trend athleisure unisex range of bomber jackets, suits and ties, cropped trousers, jogger pants and long shirts dazzled between jungle prints and khaki, punctuated with sparks of aqua. Abraham & Thakore's clothes spoke about fashion's craving for individuality, completed by a look that didn't take itself too seriously. The neo-dandy-themed collection had some nifty jackets in variations of bandgalas updated with shirt collars, at-ease two-toned Nehru styles, combat-ready kurtas with patch pockets and epaulettes worn over roomy patchwork denim trousers.
Handloom highlights
As a result of an initiative launched by the Ministry of Textiles on the second National Handloom Day (August 7, 2016), the traditional hand-woven products of West Bengal Handloom clusters have been transformed into high-profile fashionable fabrics. Due to the involvement of a reputed fashion designer (identified by MoU partner IMG Reliance) in training and product development, 'Beyond Boundaries', a garment range produced from the handloom products of West Bengal Handloom Clusters in Coochbehar and Udaynarayanpur, was showcased in the Lakme Fashion Week.