Danielle Wightman-Stone

|
Graduate Fashion Week has announced that its first American showcase will take place this month in New York following a partnership with SmartFocus the Digital Messaging Cloud.
The British charity, which stages the world's largest showcase for BA fashion talent, will be working closely with major brands and publications to highlight the work of fashion's next generation over two events.
The first event will be a breakfast at the Madison Avenue headquarters of Ralph Lauren, for major industry players, including representatives from the likes of Gap, Calvin, Klein, Michael Kors, Swarovski, and Ralph Lauren, followed by an executive lunch for journalists hosted by ex-Graduate Fashion Week chairman and Hearst Publications chief executive, Terry Mansfield at Hearst Towers.
The American showcase will feature a curated exhibition of final-year collections and portfolios from a selection of Graduate Fashion Week's Class of 2017, across all fashion disciplines, including the work of Kate Clark, ex-Kingston University, who is currently working at Chanel in Paris and Daniel Rynne, ex-Arts University Bournemouth and winner of the 2017 Debenhams Menswear Award, who is currently working in Debenhams design studio.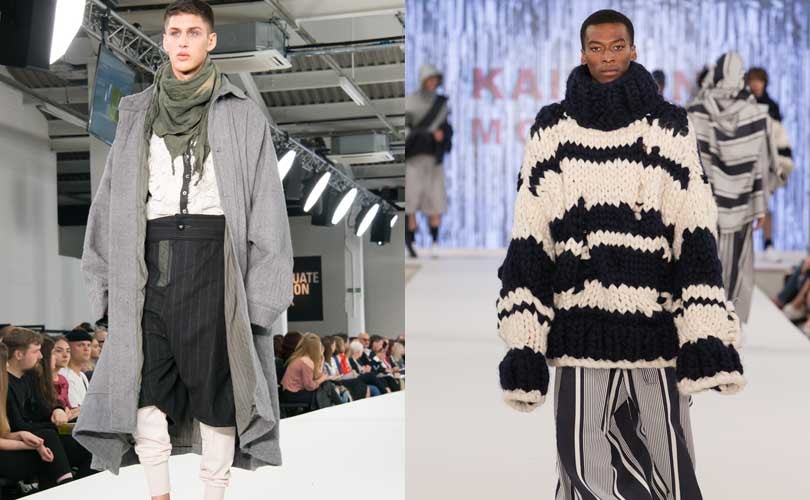 Graduate Fashion Week to host first American showcase
Other UK graduates attending includes Claire Tang, runner-up of Marks and Spencer's womenswear award from University of Creative Arts Rochester, Megan Davis from the University fo South Wales, who won the Clarks footwear award, and Kaitlyn Morgan from Sheffield Hallam University, as well as Abisola Akanni and Bethany Griffiths, both from De Montford University.
There will also be four American graduates on display: Emelie Cleveland, of the New School Parsons; Lyudmila Sullivan, from the Pratt Institute; and Margarita Ng Ng and Cristina Ng Ng, both of FIT (Fashion Institute of Technology), all of whom were finalists in the International Catwalk Competition at last year's Graduate Fashion Week event in London.
Sarah Taylor, chief marketing officer of SmartFocus said: "We are delighted to be part of Graduate Fashion Week each June and partner on the American Showcase. This is a hugely important investment in the future of our industry and is something we take very seriously. All of us at SmartFocus look forward to developing the charity's ambition to grow their audience and engagement."
Graduate Fashion Week will return in June at The Old Truman Brewery in London featuring more than 60 UK universities.
Images: Georgia Green, Catwalkpictures and courtesy of Graduate Fashion Week