Danielle Wightman-Stone

|
London-based underground-inspired menswear label Cottweiler and New York-based designer Gabriela Hearst, have been named the respective winners of the of this year's International Woolmark Prize winners for menswear and womenswear.
Announced at a reception in Paris, the winners were chosen from judging panels that included Victoria Beckham, Lanvin's creative director Bouchra Jarrar, and Hood By Air creative director Shayne Oliver.
Both winners will receive 100,000 Australian dollars to support the development of their labels, as well as receive ongoing industry mentorship. In addition, they will receive Woolmark certification for their winning collections and the opportunity to be stocked in department stores and boutiques around the world, including Harvey Nichols, Lane Crawford, David Jones, Hudson's Bay Company, Boutique 1, and mytheresa.com. All finalists' collections will also be available for wholesale purchase via Ordre.com.
Cottweiler, the UK menswear label designed by Ben Cottrell and Matthew Dainty, wowed judges with how they brought fetish-infused cult and tribe codes into the world of wool, with utilitarian detailing including padded hoods, detachable cargo pockets, running caps, and elasticised hems and cuffs.
The technical use of the wool also impressed with the utility-focused capsule collection showcasing sheer Merino wool base-layers and windproof mid-layers paired with quilted waterproof outerwear, using wool-blend fabrics ranging from 18.5 microns through to 19.5 microns, with recycled wool scraps used for insulation.
One the menswear judges, Shayne Oliver, creative director of Hood By Air, said: "Cottweiler seems past wanting to show off and are very relaxed and confident in themselves and what they show. They know where to go with this funding and it will give them the push to get to the level they deserve to be at."
"Knitwear is not what you'd associate with our brand," admits Dainty, one-half of Cottweiler. "So we wanted to create something that had the appearance of what we do, but the properties of the Merino wool brief that we were given."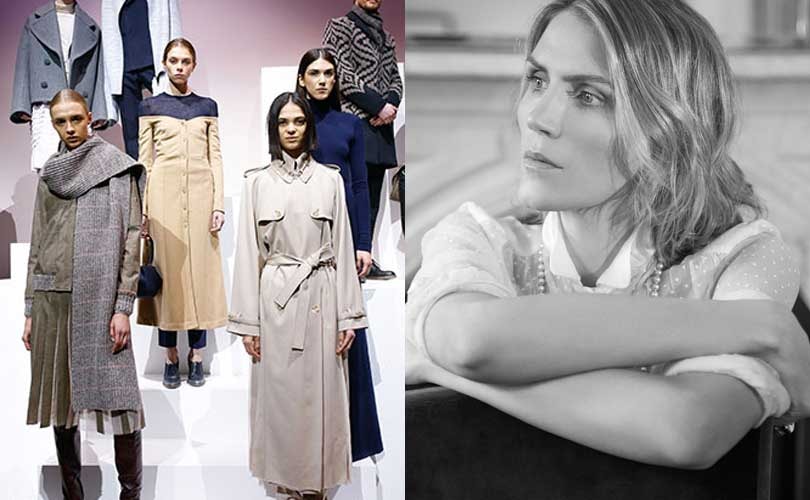 The duo added: "Winning the International Woolmark Prize gives us the opportunity to share what we do with a much bigger, global audience. But for us, the great part of this was the opportunity to work with a different material - Merino wool - because we're always interested in experimenting with technology and development."
Cottweiler and Gabriela Hearst win International Woolmark Prize
In the womenswear category, Gabriela Hearst, who was born in Uruguay and raised on a sheep farm, was praised for her technical innovation and quality craftsmanship. Her capsule line presented sleek silhouettes with updates on trench coats, pleats and an evening dress teamed with utilitarian baseball jacket with adjoining scarf, one-piece long johns, reversible puffer vest and cycling trousers.
"We picked Gabriela because we thought she struck a chord on every level: a passion for wool, its history, and the varied uses of wool," explains British Fashion Council chair Natalie Massenet, who was on the womenswear judging panel. "I learned a lot hearing her talking about the processes and the fact wool doesn't wrinkle. She did a very good job of showing high-low, from evening gowns through to trench coats and pant suits and we feel that she will have an enormous future and will be a great spokesperson for wool."
Commenting on her win, Hearst, said: "As a designer, it's a huge honour to be recognised and I cannot wait to promote more Merino wool in the world as I believe it is the yarn of future."
More than 75 designers from more than 60 countries were nominated for this year's award, with finalists representing six different regions around the world. The womenswear finalists were Toton (Asia), Macgraw (Australia and New Zealand), Faustine Steinmetz (British Isles), Tim Labenda (Europe), Nachiket Barve (India, Pakistan and the Middle East) and Gabriela Hearst (USA).
In the men's category, the finalists were Munn (Asia), Ex Infinities (Australia and New Zealand), Cottweiler (British Isles), Tonsure (Europe), Bounipun (India, Pakistan and the Middle East) and Rochambeau (USA).
Images: courtesy of Woolmark