People
Prachi Singh

|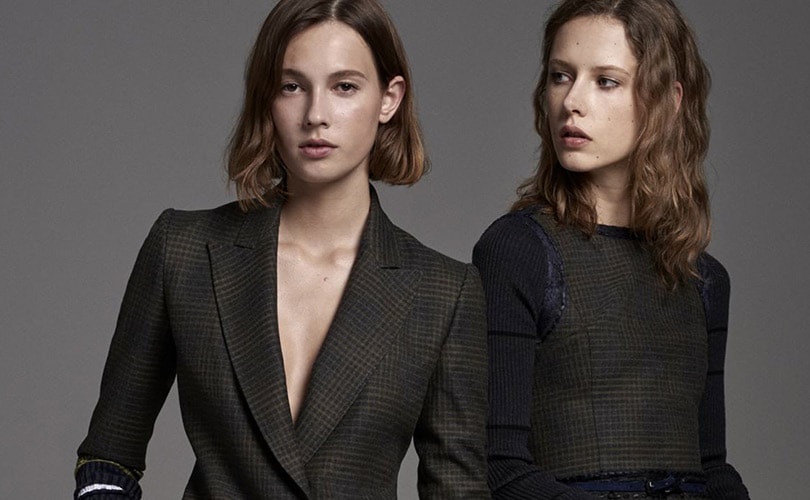 Emilie Rubinfeld, former chief marketing of Carolina Herrera has been promoted as the President of the company, says a WWD report. She steps into the position after the exit of chief executive officer Francois Kress.
"I am thrilled to have Emilie as President, she is a great leader and proven leader with a deep understanding and passion for the brand as well as a clear vision for our company," said designer and Founder Carolina Herrera in a media statement.
Rubinfeld joined Carolina Herrera in 2012. President's position has been created for her in the company. Whether she would eventually become the company's CEO or Carolina Herrera would scout for a new CEO are the questions that remain unanswered at the moment. Kress and the company were in the news recently in a lawsuit between Carolina Herrera and Oscar de la Renta over a non-compete agreement with designer Laura Kim. The dispute was settled last week.
Rubinfeld joined Herrera in 2012 after serving in marketing and communications roles at Giorgio Armani and Akris.
Picture:Carolina Herrera
Prachi Singh

|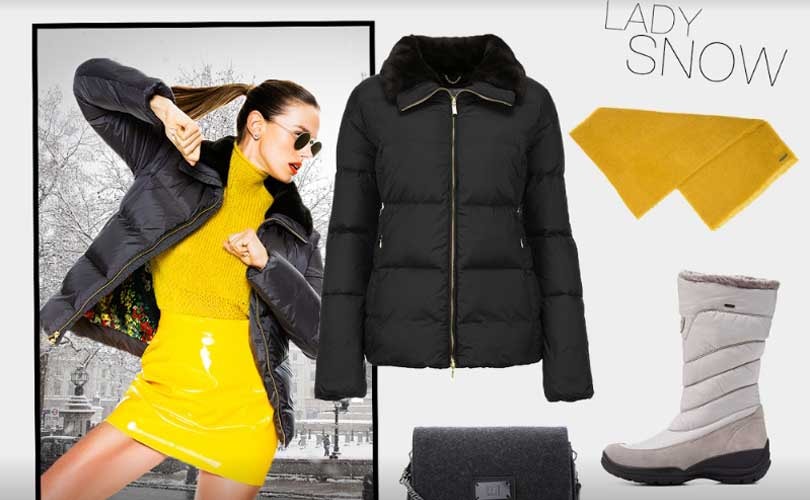 Geox board meeting, chaired by Mario Moretti Polegato appointed Gregorio Borgo to the board and as the company's new Chief Executive Officer, with effect from January 12, 2017.
Born in Turin in 1964, Borgo previously worked for Pirelli Group where he was GM for operations in the tyre sector until December 31, 2016. As part of this role, he was responsible for organisational units dedicated to operational management (manufacturing, supply chain, marketing and sales) and business units, as well as for the group's different regions.
Prior to this role, he held global business management positions within the group, with particular reference to the sales and marketing departments, both at the group's headquarters and internationally, from North America to Japan to China. In particular, he was CEO of the Asia Pacific Region from 2011 to 2013.
Picture:Geox
Meenakshi Kumar

|
Kalyan Krishmamurthy is the new chief executive officer of Flipkart. He will be responsible for Flipkart's profit and losses. Krishnamurthy joined Flipkart last June as head of the core e-commerce business.
Flipkart cofounder Binny Bansal is group CEO. He will focus on building a portfolio of new high growth businesses, capital allocation across group companies, IPO-readiness, and ensure each business of the group portfolio has a strong CEO in place. Bansal will have oversight of Flipkart, fashion portals Myntra-Jabong and the payments business PhonePe.
Sachin Bansal, who was named executive chairman for the group in January 2016, will retain his position and work closely with Binny Bansal to drive businesses in areas such as fintech, private brands, business-to-business services, and logistics.
Tiger Global is Flipkart's largest investor and owns a 35 per cent stake. Flipkart may possibly be heading for a public listing in two to four years. The last festive season was a great success for Flipkart and Krishmamurthy was seen as a key driving force behind this. A former eBay executive, Krishnamurthy joined Tiger Global Management in 2011 where he served as a managing director till December 2016. He had earlier worked at Flipkart for two years between 2013 and 2014, heading finance and category management.
Prachi Singh

|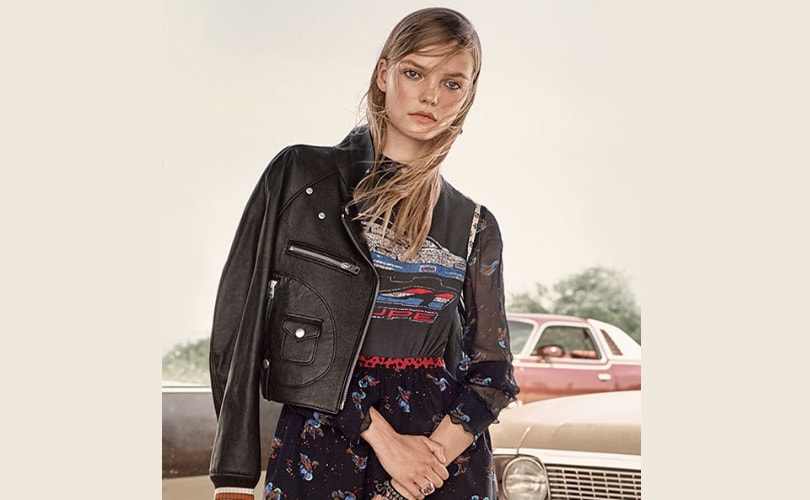 Coach has announced the appointment of Kevin G. Wills as Chief Financial Officer, effective March 2017. Wills joins Coach from AlixPartners LLP, a global business advisory firm, where he has served as MD and chief financial officer since March 2014. At AlixPartners, he was responsible for all financial management, capital restructuring and mergers and acquisitions.
"Kevin brings nearly 30 years of broad-based and relevant retail and finance experience to Coach. His expertise and strong operational track record make him a valuable addition to the leadership team," said Victor Luis, Chief Executive Officer of Coach in the company announcement, adding, "As we continue to execute our transformation plan, I have confidence that in Kevin we are adding a proven strategic business partner who will be an important part of Coach's next chapter of growth as a multi-brand company."
Prior to AlixPartners, Wills was Executive VP and chief financial officer of Saks Incorporated, owner of the Saks Fifth Avenue, Saks.com and Off 5th franchises, where he worked for nearly 16 years in various finance, strategic-planning, administration and operations positions. He also played an instrumental role in Saks' sale to Hudson's Bay Company.
Before joining Saks, Wills served as VP and controller for Tennessee Valley Authority, an energy producer. He started his career in 1988 as a business assurance manager for Coopers and Lybrand (now known as PwC). In addition, Wills is currently Chairman of the Board of Healthways, where he has been a director since 2012.
Wills replaces Jane Nielsen, who departed from Coach in August 2016. Andrea Shaw Resnick, who has held the position of interim CFO since that time, will continue as Global Head of Investor Relations and Corporate Communications.
Picture:Coach
Meenakshi Kumar

|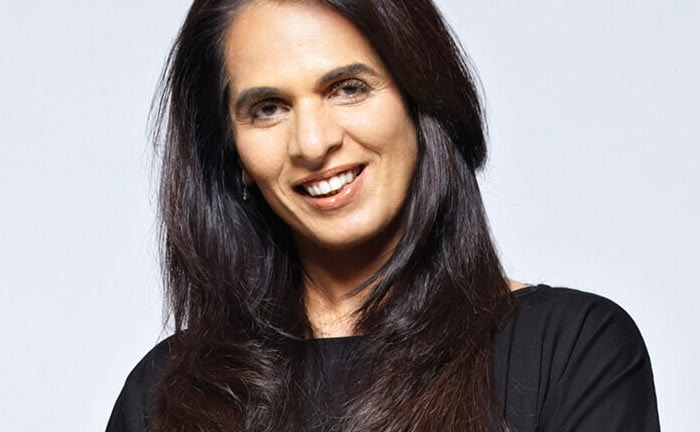 While 2016 is slowly moving into oblivion, the fashion industry cannot help but reminisce the now-soon-to-be past and recall life-defining moments of the year. With another exciting year for fashion and style to look forward to, one cannot help but say that this year's style file was replete with some iconic and most googled searches.
Google's Top 10 fashion designers/icons
Playing the perfect friend to our deepest curiosities, the Google search bar is the most trusted thinking aloud tool for spelling questions that are safely tucked in our minds. Google recently released its list of most Googled fashion designers for 2016. Here are the top 10 most googled (Read from 10 downwards).
Kayne West: Kayne West, better half of Kim Kardashian and American rapper, songwriter, record producer turned fashion designer recently announced his collaboration with Addidas to launch the Yeezy Season 2 Zine and the Adidas Yeezy Boost 750.
Ivanka Trump: Ivanka Trump, the 'Proxy Wife' of the US President-elect Donald Trump, is a successful businesswoman and a former fashion model. An Ivy League graduate, Ivanka has carved her niche as a blossoming fashion entrepreneur that boasts of a trendy line of apparels, handbags, shoes and accessories.
Sonia Rykiel: French fashion designer and writer, Sonia Rykiel is acclaimed to have created the Poor Boy Sweater which was featured on the cover of French Elle Magazine. Dubbed as the Queen of Knits for her knitwear designs and new fashion techniques, Sonia died from complications of the Parkinson's disease on 25 August this year.
Anita Dongre: Indian fashion designer and founder of the House of Anita Dongre, Dongre recently introduced Grassroot, an eco-friendly brand tributing the handcrafted traditions of India and encouraged artisans to showcase the treasure house of Indian crafts. The much-discussed Gulrukh tunic donned by Kate Middleton on her India visit that had crashed Anita Dongre's website has made the celebrated designer a part of Google's top searches for 2016. Her company And Designs India (Now House of Anita Dongre) was launched in 1995. She launched her first label AND at a 300 square feet shop in Mumbai's first mall, Crossroads. Today, her brands AND (western wear) Global Desi a boho-chic brand inspired by India's colours and prints)) and signature label Anita Dongre ( bespoke bridal, occasion wear, Pret and Menswear), and Pinkcity, a handcrafted fine jewellery brand are well known.
Beyonce: American singer, songwriter and actress, Beyonce launched an activewear line of clothing with British fashion retailer Topshop, called Parkwood Topshop Athletic Ltd and launched its first like of first dance, fitness and sports ranges in April 2016.
Kendall and Kylie Jenner: American models and reality television stars, Kendall and Kylie Jenner own a lifestyle collection and clothing line under the name Kendall-Kylie and are raking the moolah big time with their ready-to-wear line earlier this year, which has now expanded to handbags and swimwear.
Zendaya: American actress, singer and dancer Zendaya launched her label Daya By Zendaya in 2015. It features fun clothes for active girls, legwarmers, shorts, jackets, headbands and athletic apparel and accessories.
Angela Simmons: Angela Simmons is the daughter of Rev Run and a reality star with her own shoe collection. She rounded off the top three most Googled fashion designers of this year.
Mary-Kate and Ashley: The Olsen twins Mary-Kate and Ashley are American fashion designers and former child actresses. With their couture fashion label, The Row and contemporary label Elizabeth & James, these fashionistas are raring to go!
Rachel Roy: Los Angeles-based fashion designer Rachel Roy was the most googled fashion designer of 2016. Roy is half-Indian; her mother is Dutch while her father hails from Chennai. After attending Columbia Union College in Maryland, Roy moved to New York City where she started her career as a wardrobe stylist while interning at the fashion label, Rocawear. While Roy has designed for some of the best known names in the West including Michelle Obama, it was her alleged association with Jay Z that shot her into international limelight.
FashionUnited

|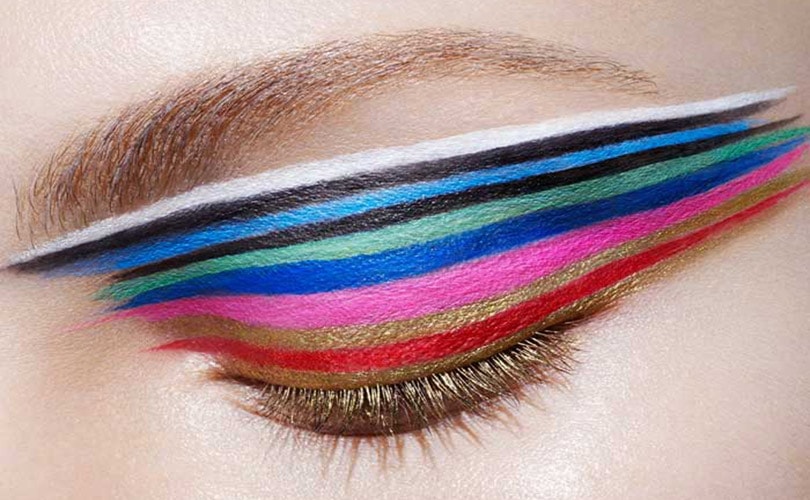 2016 has been strewn with big losses across all industries and fashion has certainly not been spared. But this is not an In Memoriam so much as an In Appreciation piece. We're choosing to focus on our gains over our losses; on the endeavors and achievements of these dynamic individuals who are no longer with us but who have left something lasting from their time on earth.
China Machado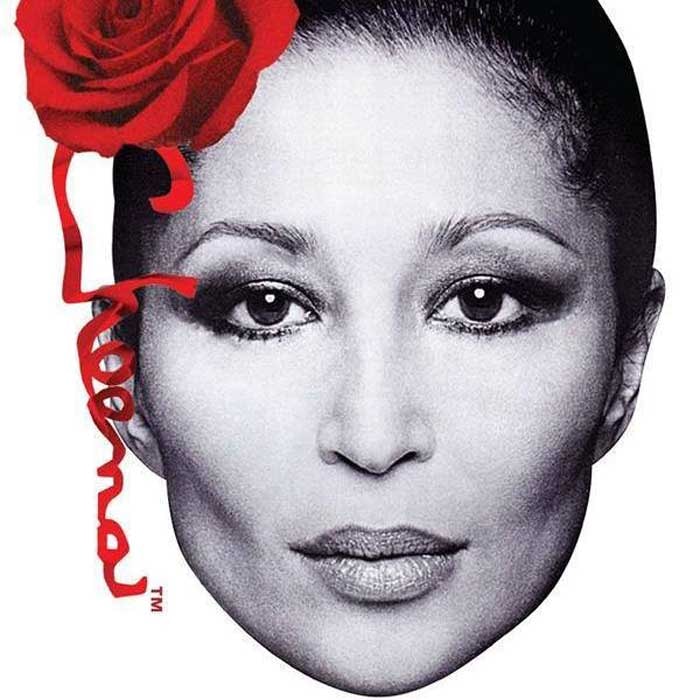 The first non-white model ever to appear on the cover of an American magazine, in this case Harpers Bazaar, Chinese-born Portuguese/American Machado moved to Paris in the mid-1950s where she modeled for Hubert de Givenchy, Christian Dior, and Balenciaga. She became the highest paid model in Europe earning 1000 dollars a day before being brought to New York in 1958 by Oleg Cassini where she became the favorite of Richard Avedon who described her his "muse" and "probably the most beautiful woman in the world."
She eventually came full circle in her career by becoming fashion director of the aforementioned Harper's Bazaar. She died on December 18th at age 86 but will forever be known as the breakthrough model who paved the way for Iman, Naomi Campbell and Liu Wen. She continued modeling into her eighties and just before she passed was participating in a shoot for Ray-Ban.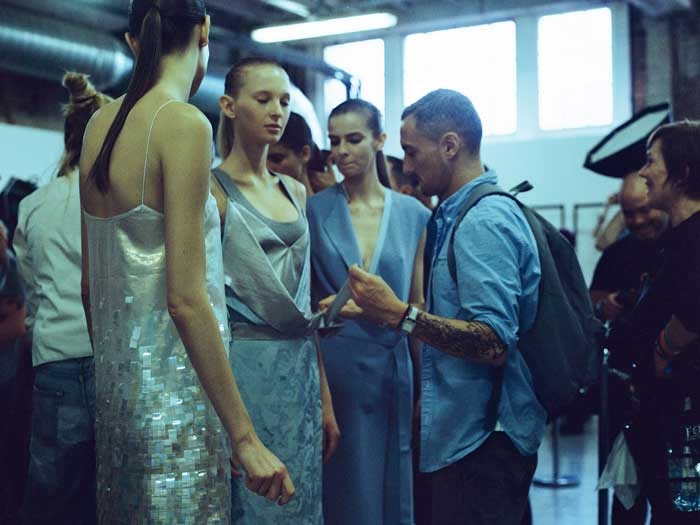 Richard Nicoll
British-born Australian Nicholl was just getting into his stride when he was taken from us in October at the age of 39. Upon graduation in 2002 his collection was purchased in its entirety by Dolce and Gabbana and he acquired a host of important awards in the years that followed including the prestigious French Association Nationale pour la Development des Arts de la Mode. He launched his eponymous label in 2005 which became a staple of London Fashion Week and he dressed the likes of Julianne Moore, Keira Knightley and Emma Stone. He was due to head off to Germany in January 2017 to become creative director of Adidas.
James Galanos
American designer Galanos began by selling his sketches around the garment district at $10 per sketch. This led him to California where he worked for Columbia Pictures as assistant sketch artist in the costume department. In 1952 he returned to New York and launched a small collection of ready-to-wear which won him accolades and department store accounts, but the following year he returned to Hollywood to design for the movies, becoming a favorite designer of actress Rosalind Russell whose entire closet when she died was reported to be by Galanos. HIs work was often compared to French haute couture for its quality fabrics, finishings, hidden details and hand craftsmanship.
Adoring clients also included Marilyn Monroe, Grace Kelly, and Jackie Kennedy, and although he retired in 1998, glamorous red carpet attendees of today, including Nicole Kidman, Jessica Alba, and Amber Valletta, continue to covet his clothes, sourcing them from trusted vintage sellers. Having reinvented himself as a photographer, Galanos held his first solo abstract photography exhibition at the Serge Sorokko Gallery in San Francisco, aged 82. His fashion forms an integral part of permanent exhibitions in museums throughout the U.S.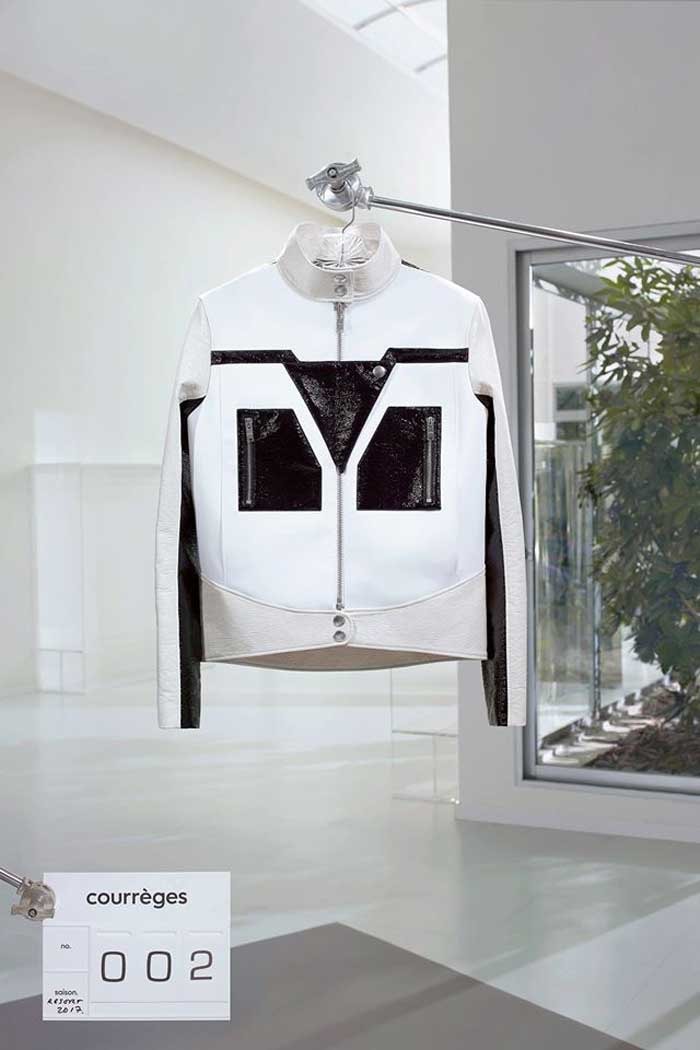 Andre Courrèges
This French designer was one of the most influential of the 60's space-race era devoted to the new futurism arising from advances in technology and the liberation of society. Courrèges proposed streamlined geometric shapes paired with go-go boots and vizors and claimed to have invented the mini-skirt while rival British designer Mary Quant merely commercialized it.
Bringing plastics, vinyl, and lycra onto the runway, he worked in a predominant palette of white and silver with minimal shots of accent color. Through the many lucrative licensing deals the company established during the eighties and nineties, and the archive of innovation the founder left behind, the company is again looking to the future. 2015 saw its return to the Paris catwalk after a long absence, with new creative directors Sébastien Meyer and Arnaud Vaillant.
Bill Cunningham
When we lost the smiling, bicycling long-time New Yorker in the signature blue workman's jacket in June, we said goodbye to the original street style photographer. Self-taught, Cunningham paved the way for the arrival of The Sartorialist in the mid-2000s, the encroaching army of bloggers, and the modern phenomena of snappers who set up camp in cities during fashion weeks. A Harvard dropout, Cunningham designed women's hats before moving onto fashion journalism for WWD. HIs candid photography style was noticed by The New York Times after he captured an unguarded Greta Garbo on the street in 1978, and he worked with the newspaper from then until his death.
He attributed his interest in fashion to the styles he saw the women wear in church, as a child, but also to his exposure to Parisian fashion when he was drafted to France during the Korean War. He identified a red carpet on every Manhattan street but was uninterested in celebrities wearing borrowed clothes, preferring to shoot real people making unexpected statements with their own everyday styling choices. Named a "living landmark" in 2009 by the New York Landmarks Conservancy, he was a well-loved figure within the industry. Following his death, Bergdorf Goodman designed a window in dedication to him, and 75 fashion photographers came to cover that September's New York Fashion Week dressed in Bill Cunningham's blue jacket.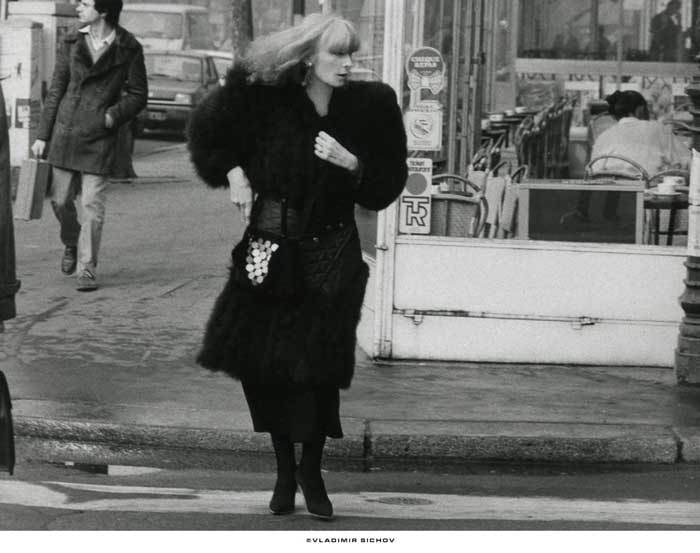 Sonia Rykiel
Rykiel's career began when she designed and produced a sweater to wear while pregnant, then found it to be so successful she sold it in fourteen different colors to Audrey Hepburn. Her company was founded in 1965 and, three years later, Rykiel opened her first boutique on Paris's Left Bank during the time of the city's student riots.
Dubbed by WWD as the "Queen of Knits," also labelled Coco Rykiel for her revolutionary approach and easy shapes reminiscent of Chanel, her designs were whimsical and rainbow-colored, often incorporating glittery yarn and pop motifs of hearts and cherries. Her aesthetic was both coquettish and sophisticated, much like the woman herself with her cartoon red geometric-shaped hair, high cheekbones and kohl-rimmed eyes hidden behind thick bangs. Rykiel was also a novelist and children's author.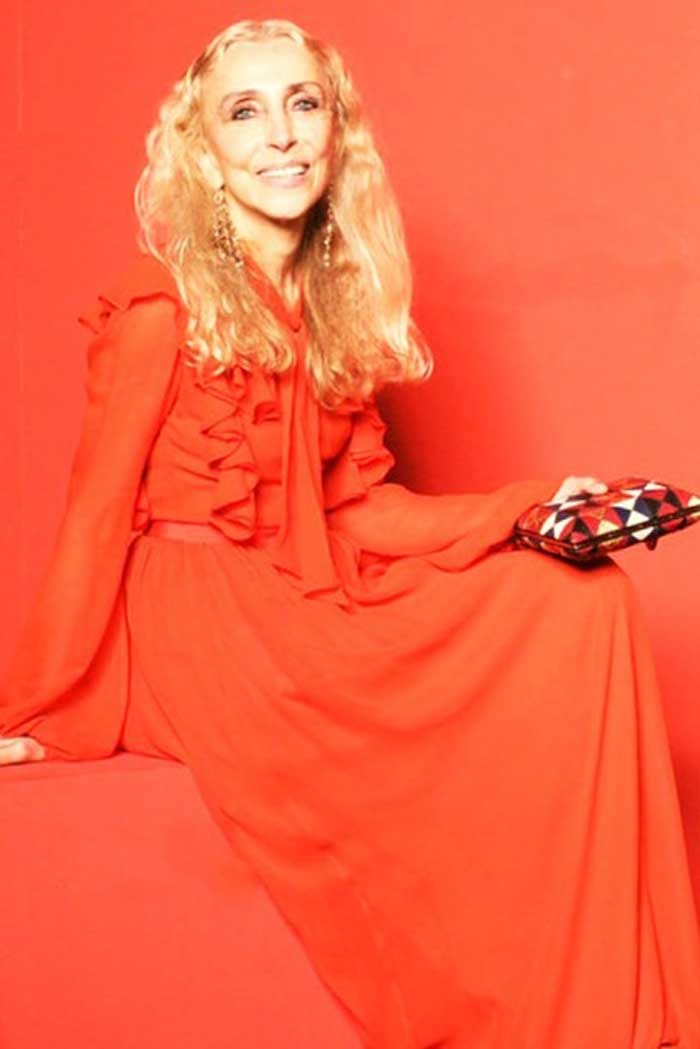 Franca Sozzani
Editor of Vogue Italia, the magazine that is arguably the most creative of the Vogue family, Sozzani had been at its helm since 1988 until her December death at age 66. During this time she championed the work of many famous photographers in their early days, including Steven Meisel, Peter Lindbergh and Paolo Roversi, often allowing them creative freedom to choose their own models and experiment. Lindbergh said, "Italian Vogue was the most inspiring Vogue in the world. For over 25 years, Italian Vogue was ahead." Unafraid to deal with controversial subject matter in her editorials, Sozzani approved shoots dealing with subjects as diverse and unconventional as oil pollution, domestic abuse, plastic surgery, and the rise of the paparazzi.
Sozzani won both praise and ridicule for her July 2008 edition of the magazine entitled "The Black Issue," which featured exclusively black models, sold out in 72 hours and had to be reprinted twice. Provocative and risk-taking in her career, she felt fashion shouldn't ignore the realities of the world, and accepted a role as UN ambassador for the fashion industry to encourage sustainable development in Africa, and in 2014, accepted another as global ambassador against hunger to the United Nations' World Food Program. A biopic documentary, Franca: Chaos and Creation, premiered at the Venice Film Festival this past September.
By contributing guest editor Jackie Mallon, who is on the teaching faculty of several NYC fashion programmes and is the author of Silk for the Feed Dogs, a novel set in the international fashion industry.
Title image from Sonia Rykiel Facebook; Other photos: China Machado Facebook, Richard Nicolls company Facebook; courreges.com; soniarykiel.com; Vogue.it
Prachi Singh

|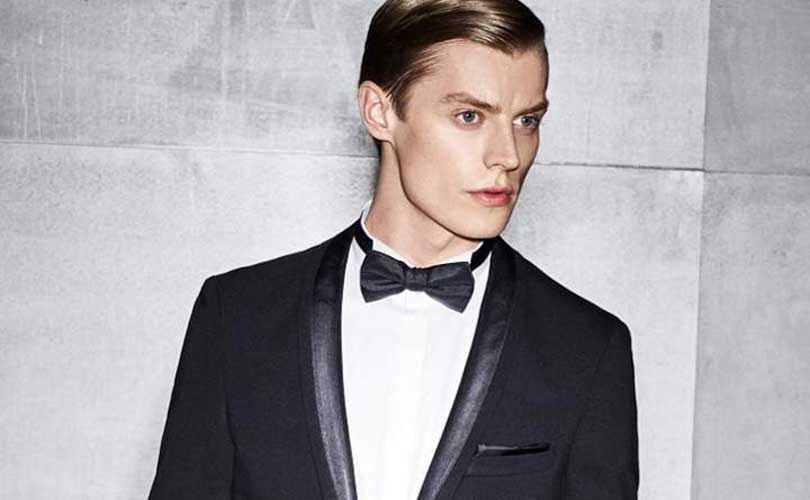 Hugo Boss has promoted Matthew Keighran to the position of Managing Director for South East Asia, Far East Asia and Oceania regions, says a Ragtrader report. The move comes after the company recently announced measures to turn profitable in 2018.
Keighran , who looked after Australia, New Zealand and Japan as brand managing director, takes up the new role after Hugo Boss decided to split the Asia Pacific region into two trade centres - South East Asia and Greater China, in order to cater to the different customer choices, changes and needs, the report added.
While, Keighran will manage the company's business in the South East Asia, Far East Asia and Oceania, Marc Le Mat will be responsible for Greater China region covering mainland China, Hong Kong, Macao and Taiwan.
As a part of its strategy, the company had said, it has decided to operate with only two brands in future – Boss and Hugo, wherein Boss will be positioned in the upper premium businesswear as well as sophisticated casualwear segments. Boss Orange and Boss Green brands will no longer be continued as independent brands and its lines will be integrated into the Boss core brand, the company added in its announcement.
Picture:Hugo Boss
Vivian Hendriksz

|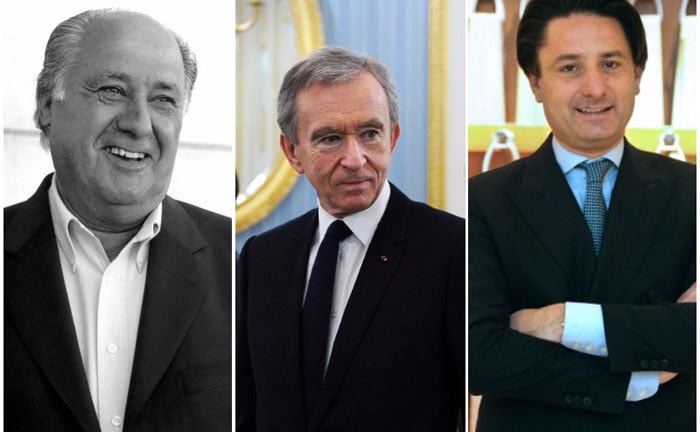 London - As the end of the year draws ever closer, FashionUnited takes a moment to reflect back on 2016. Fashion has always been a big business, but this year saw some of the richest individuals working in fashion become even richer, in spite of economical and political uncertainties sweeping across the globe.
Unsurprisingly, the title of the richest person in fashion remains firming in the hands of Amancio Ortega, currently the second wealthiest man in the world. However, FashionUnited previously calculated the net worth of the top ten wealthiest indiviuals and families during the first half of 2016 and now brings you its updated list of the top ten richest people in fashion. Scroll down to see our list and how many names you recognise.
Top 10 Richest Fashion Entrepreneurs as of June 2016
Top 10 Richest Fashion Entrepreneurs as of December 2016
Interested in reading more on the top 10 wealthiest people in fashion of 2016? Then
click here
.
Battle of the Richest: Gates versus Ortega
Home page photo credits, left to right: Amancio Ortega, Inditex press file; Bernard Arnault, Michael Klimentyev / Sputnik; Axel Dumas, Eric Piermont / AFP
Vivian Hendriksz

|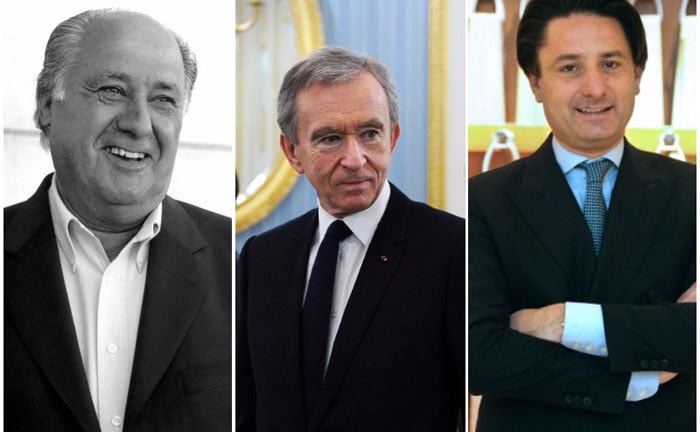 London - "I think that fashion has become such a big business and with globalisation we are on new territory at this point. We are not just designing for a country we are designing for a world now," said American fashion designer Anna Sui in an interview with CNN in 2006. Ten years later, and the business of fashion continues to boom. Fashion is big business, and big business means big bucks. But just how big is big? Globally, the fashion industry is currently worth approximately 3 trillion US dollars and is said be the world's largest employer. So it should come as no surprise that some of the wealthiest people in the world have made their riches in the fashion. For example, the world's second richest man, Amancio Ortega, managed to transform his first humble store Zara into a multi-million dollar company in a little over 4 decades. But which other entrepreneurs managed to turn their fashion brand into a international conglomerate?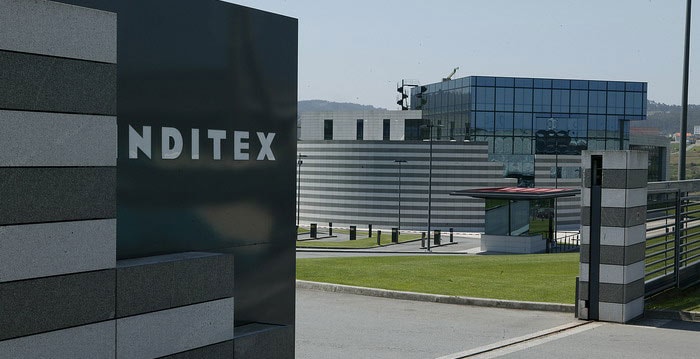 FashionUnited previously examined the value and assets of the fashion industry's wealthiest billionaires and millionaires at the end of 2015 and in the middle of 2016. For our end of the year list, we take a look at what has changed over the last six month and round up the top ten richest individuals in the international fashion industry.
Top 10 Richest Fashion Entrepreneurs in June 2016
Top 10 Richest Fashion Entrepreneurs in December 2016
A quick glance at the charts shows that little has changed in terms of ranking for the top five richest people in fashion. However, the top two richest individuals, Amancio Ortega and Bernard Arnault both became ever richer over the last 6 months, in spite of both widespread economical and political instability occurring in the Western hemisphere. In fact, Ortega even managed to claim the title of the world's richest man for 3 days in September, 2016, surpassing billionaire Bill Gates net worth of 78.5 billion dollars by a little over 700 million dollars. Much of Ortega's wealth has been linked to the success of his first retail brand, Zara and its unique fast-fashion business model which is able to bring a garment from sketch to store in as little as two weeks.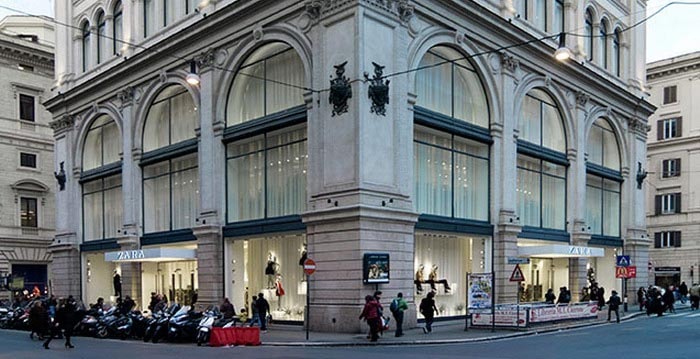 However some analysts wonder if Ortega could have reached his maximum net worth this year, as it has remained relatively flat over the last half year. In addition the market value of his fashion group Inditex has also remained rather level during the past six months, staying between 102 and 106 billion dollars. At the moment Ortega, who is the richest person in Europe, retains a 59 percent stake in Inditex. He officially retired from the company in 2011, passing on the baton to CEO Pablo Isla, although he remains an active member of the board. Although the main bulk of his wealth is tied to Inditex, a large part of his fortune can also be attributed to his clever investing, as Ortega continues to reinvest dividends from Inditex in key-property areas across Europe and the United States.
Battle of the Richest: Gates versus Ortega
As fast-fashion companies across the global scramble to copy Inditex's unique business model for Zara, a number of luxury fashion companies have managed to thrive in face a slowdown in demand from China. In particular, LVMH has done well, which in turn has helped boost its CEO Bernard Arnault net worth. Arnault's net worth grew even more than Ortega's during the last six months, thanks in part to the outstanding performance of the luxury conglomerate's stock. LVMH saw its market value increase from 88 billion US dollars in June this year to 96 billion dollars on December 9, in turn boosting Arnault's own net worth to just over 40 billion dollars.
Arnault's fortune mainly stems from Christian Dior, through which Arnault holds a controlling interest in LVMH. He also holds billions of dollars in LVMH directly, in luxury brand Hermes and supermarket group Carrefour. The luxury goods group has managed to stem off some of the impact of the luxury slowdown stemming from China, the US and Russia by focusing on its entry-level priced goods from brands like Louis Vuitton while other brands in its portfolio have continued to thrive, such as beauty retail chain Sephora. The group also sold off Donna Karan International earlier this, a move which proved to be worth its disinvestment.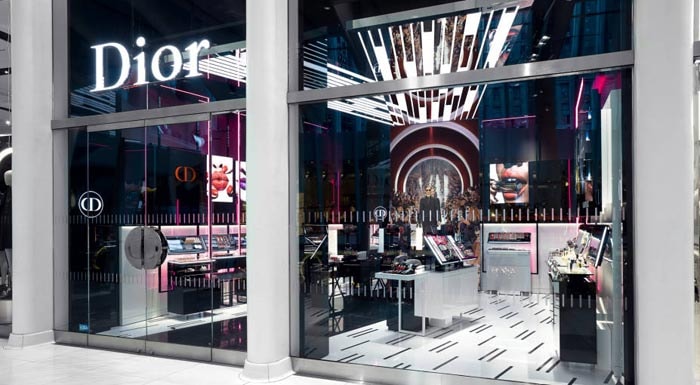 A closer look at the second half of our top ten richest people list shows that Fast Retailing's Tadashi Yanai and Kering's Francois Pinault managed to grow two and one step respectively in their ranking over the last six months. Both of their companies have shown revenue growth recently, market value growth and popularity growth in the last half year. This is in part due to the stellar performances of their leading brands - Uniqlo from Fast Retailing has been growing rapidly in China and Kering's darling Gucci can't seem to do wrong under the creative direction of Alessandro Michele.
A number of the fashion industry's richest families make up our top ten list, as their combined wealth exceeds that of many wealthy individuals. For example, Axel Dumas and the Hermes family combined wealth exceeds that of Phil Knight, from Nike by approximately 3.1 billion dollars.
Home page photo credits, left to right: Amancio Ortega, Inditex press file; Bernard Arnault, Michael Klimentyev / Sputnik; Axel Dumas, Eric Piermont / AFP
Photo 1: Inditex - Head office in Arteixo, courtesy of Inditex
Photo 2: Zara - Store in Rome, courtesy of Inditex
Photo 3: Dior Beauty store, courtesy of Parfums Christian Dior
Prachi Singh

|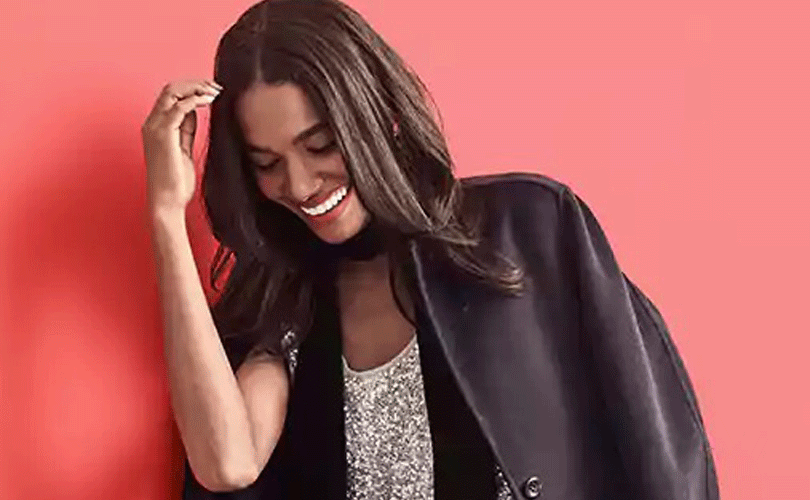 Teri List-Stoll will assume duties as Executive Vice President and Chief Financial Officer of Gap, effective January 17, 2017. List-Stoll will report to Gap's Chief Executive Officer Art Peck and will serve on the company's senior leadership team.
"Teri is a seasoned finance leader with more than three decades experience, including top leadership positions at global consumer goods companies," said Peck, in the company announcement, adding, "As we remain focused on accelerating our transformation, Teri's expertise will help us drive our long-term financial objectives and continue our commitment to long-term shareholder value."
List-Stoll will succeed Sabrina Simmons, and will have oversight of the company's global finance function, as well as loss prevention and corporate administration divisions. Once List-Stoll joins Gap in mid-January, the company said, Simmons will shift into an advisory role through the end of the company's fiscal year.
"I have tremendous respect for the brands in Gap's global portfolio, and I am excited to join the company during a time of transformative change," said List-Stoll.
Most recently, List-Stoll held the position of executive vice president and chief financial officer for Dick's Sporting Goods. Previously, she served in senior finance roles, including chief financial officer for Kraft Foods Group. List-Stoll spent almost two decades growing her career at The Procter & Gamble Company, where she later served as senior vice president and treasurer. She began her career at Deloitte & Touche LLP.
Picture:Gap