People
Prachi Singh

|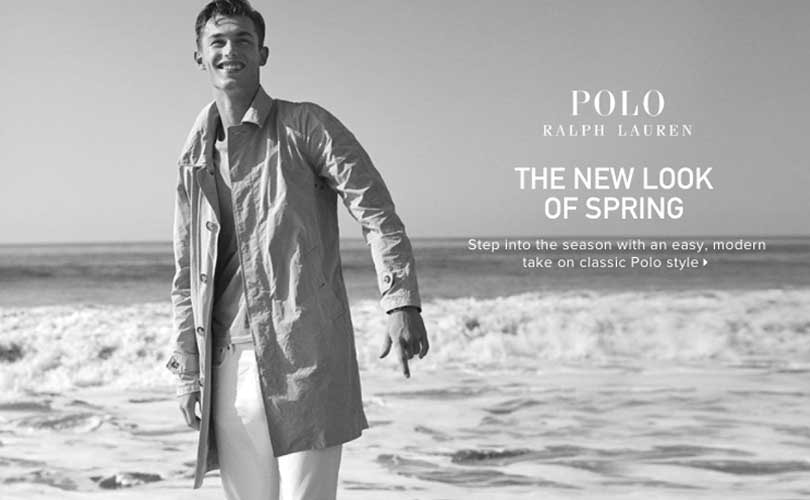 Ralph Lauren Corporation has announced two senior executive appointments, which the company said would further solidify its leadership team in support of its Way Forward Plan. While Jonathan Bottomley has been named Chief Marketing Officer, a newly created role for the company, Tom Mendenhall has been named Brand President, Men's Polo, Purple Label and Double RL.
Commenting on the new additions to the leadership team, Ralph Lauren said in a statement, "As we write our next chapter, we continue to add exceptionally strong leaders with the passion, energy, and talent to lead our Company into the future. Both Jonathan and Tom bring a fresh perspective and incredible depth of brand experience to Ralph Lauren."
Jonathan Bottomley and Tom Mendenhall join Ralph Lauren
The company said, Bottomley will be responsible for evolving Ralph Lauren's brand voice, leading the global marketing team and building cut-through marketing strategies across the company's brands and in this newly created role, all men's brand functions will report into Mendenhall, including design and merchandising, and he will be charged with maximizing brand strength to improve sales growth.
Bottomley joins Ralph Lauren in April from Vice Media, where he served as Chief Strategy Officer of Virtue. Prior to that, he was chief strategy officer and managing partner in the London headquarters of Bartle Bogle Hegarty where he led strategic brand-building efforts for clients across the luxury and consumer lifestyle sectors. He will be a part of the company's Executive Team and dual report to Valerie Hermann, President of Global Brands and Ralph Lauren, Executive Chairman and Chief Creative Officer, on an interim basis.
Mendenhall joins Ralph Lauren from Tom Ford International, where he served as chief operating officer for more than a decade, working alongside Tom Ford to build the brand from its inception. Prior to that, he was a senior vice president at Abercrombie & Fitch. He also spent eight years as worldwide director of merchandising at Gucci. He will also report to Hermann, and will begin with the company on March 29, 2017.
Picture:Ralph Lauren
Meenakshi Kumar

|
Shoppers Stop has had a troubled year so far with numerous top-level exits. The latest to quit is Salil Nair is CEO Shoppers Stop. Nair was with Shoppers Stop for over 23 years. He had a remarkable career at Shoppers Stop, starting from store operations, expanding to buying and merchandising and ultimately occupying the role of chief executive officer. While Nair was the latest to quit, there have been three more top level exits from the company taking the total to four in fiscal 2017.
C K Nair, who was with Shoppers Stop for almost 22 years, quit in April 2016. He was chief operating officer of Homestop, the company's premium home solutions retail chain. Nair is currently running a retail consultancy firm as its director since August 2016. Following him was Manohar Kamath, who began his association with Shoppers Stop in September 2008.
Another senior level exit was that of Debasish Gupta, who was appointed senior vice president and head - marketing, loyalty and analytics for Shoppers Stop in February 2016. Three of the four exits are by executives who have had a long association with the BSE-listed retail company while the fourth executive had a very short stint of under 10 months.
Prachi Singh

|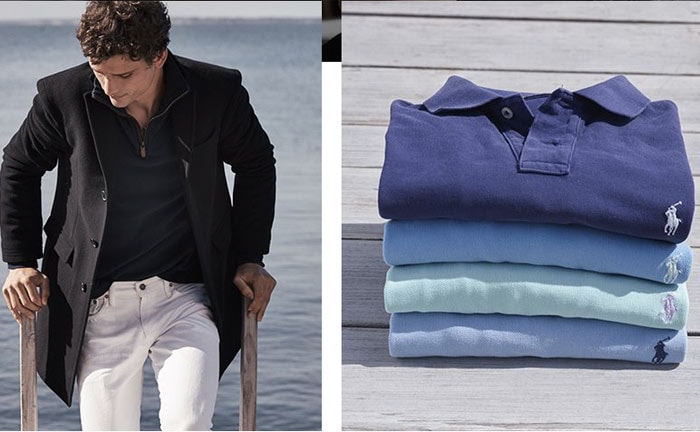 Along with its third quarter results, Ralph Lauren Corporation also announced that Stefan Larsson, President and Chief Executive Officer, of the company will depart on May 1, 2017. The company will continue to execute its Way Forward Plan announced in June 2016 under the leadership of Chief Financial Officer Jane Nielsen until a new CEO joins the company.
Commenting on the development, Ralph Lauren, Executive Chairman and Chief Creative Officer, said in the company announcement, "Stefan and I share a love and respect for the DNA of this great brand, and we both recognize the need to evolve. However, we have found that we have different views on how to evolve the creative and consumer-facing parts of the business. After many conversations with one another, and our board of directors, we have agreed to part ways."
"We have built a strong foundation for future growth, including strengthening our team, refocusing our brands, evolving our products and our marketing, improving our operations and reducing our costs. The Board and I are committed to the execution of the Way Forward Plan and continuing to move our business and iconic brand forward as we have done for the last 50 years," Lauren added.
Picture:Ralph Lauren
Prachi Singh

|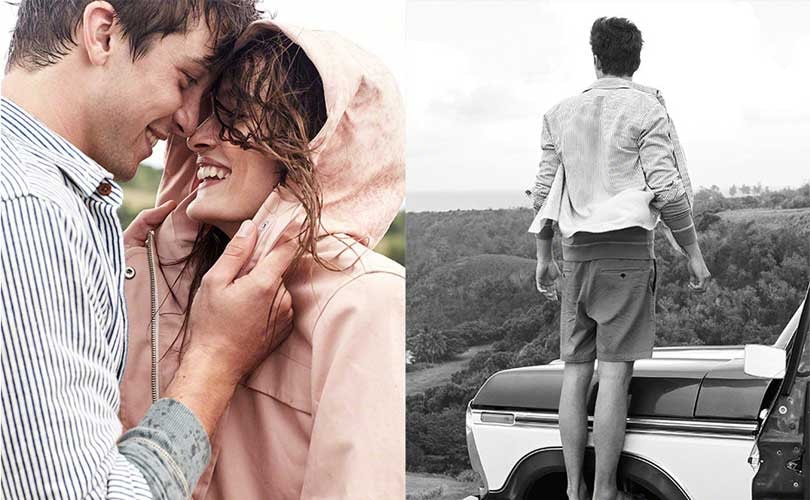 Abercrombie & Fitch has announced that Fran Horowitz, President and Chief Merchandising Officer, has been promoted to Chief Executive Officer of the company. Joanne Crevoiserat, Executive Vice President and Chief Financial Officer, has been promoted to Chief Operating Officer while continuing in her current roles. Arthur Martinez will continue in the role of Executive Chairman.
"Fran's appointment to CEO reflects the leadership she has shown in the turnaround of Hollister, our efforts to provide a compelling, customer-focused shopping experience at both of our brands and, while we have more work to do, the repositioning of the Abercrombie & Fitch brand," said Martinez in a statement.
Fran Horowitz takes over as the new CEO
"It is an honor to lead Abercrombie & Fitch's efforts to strengthen our performance and reignite our growth," said Horowitz on her promotion, adding, "We have made solid progress in our efforts to listen to and provide our customers with shopping experiences that exceed their expectations. I am pleased to have Joanne, an extremely talented executive, as my partner in leading a best-in-class organization."
Horowitz has served as President and Chief Merchandising Officer of Abercrombie & Fitch since December 2015. She joined the company as Hollister Brand President in October 2014 from Ann Taylor Loft, where she also held the role of brand president. For nearly eight years, she worked at Express, rising to the position of executive vice president of women's merchandising and design.
She joined Express, after 13 years in several merchandising roles at Bloomingdales, prior to which she served in various positions at Bergdorf Goodman, Bonwit Teller and Saks Fifth Avenue.
Crevoiserat has been Executive Vice President and Chief Financial Officer of Abercrombie & Fitch since May 2014 and a member of the Office of the Chairman since October 2015. Prior to joining Abercrombie & Fitch, she served in a number of senior management roles at Kohl's including executive vice president of finance and executive vice president of merchandise planning and allocation.
Prior to her time with Kohl's, Crevoiserat held senior finance positions with Wal-Mart Stores and May Department Stores, including chief financial officer of the Filene's, Foley's and Famous-Barr brands.
"Joanne's promotion to the role of COO reflects the scope of her responsibilities and the important role she plays in maintaining our operational discipline and financial strength in a challenging retail environment," added Martinez.
Picture:Abercrombie & Fitch
Prachi Singh

|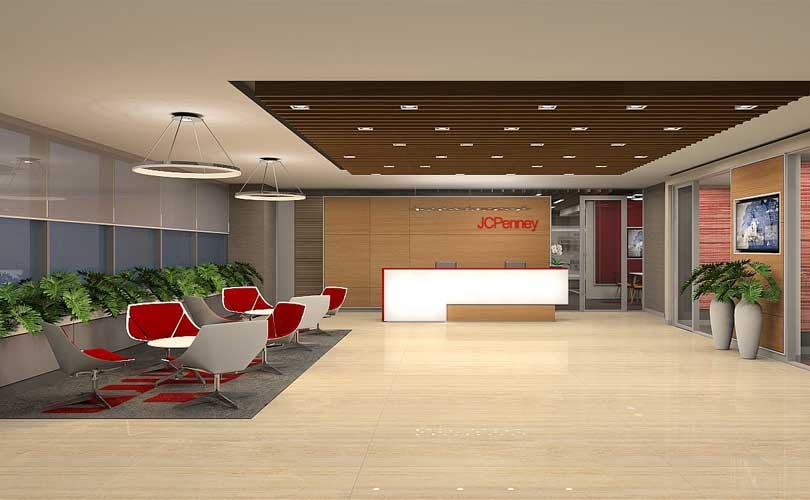 JCPenney has appointed Snehil Gambhir as Vice President and Managing Director at the company's global in-house center (GIC) in Bangalore, India. The company said, Gambhir brings over 20 years of global business and technology experience to JCPenney.
"Snehil is a proven solutions driven leader with extensive experience in global business and technology," said Therace Risch, EVP and Chief Information Officer at JCPenney in a statement, adding, "We're confident that his leadership will empower our Bangalore team to continue delivering important business and technology capabilities for JCPenney."
In his role, Gambhir leads all operations at the company's first-ever GIC, which opened in August of 2016. His responsibilities include supporting and expanding a variety of key business functions, including IT, digital, store operations, analytics, marketing, infrastructure and merchandise operations.
Gambhir most recently worked as chief operating officer for Aviva Life Insurance India, where he was responsible for all strategic and operations leadership of Aviva's Service Delivery functions. Prior to that, he spent ten years at GE in roles of increasing responsibility, including contracts and cost out leader for GE Oil & Gas; business leader for GE's GENPACT Center of Excellence; and quality, operations and digitization leader for GE Corporate, Global Business Services.
Meenakshi Kumar

|
Future Group has reassigned the roles of its top executives and roped in a new marketing head. Under the new structure, Devendra Chawla, President for its food and FMCG business, will be made the chief executive of Future Consumer while PV Seshadri, COO of its logistics business, will be elevated as Future Supply Chain's CEO. Grey India's ex-CEO Jishnu Sen has also been roped in as head of marketing for Future Retail.
Chawla, a Harvard graduate, worked with Asian Paints and Coca Cola before joining Future Group in early 2009 to develop private brands that now contribute a significant chunk to the overall business.
Jishnu Sen has more than 25 years of experience across sectors and has built strategies for brands such as Pepsi, Britannia, Ferrero and Colgate Palmolive. Seshadri has been with Future Group for more than a decade and earlier worked with Grasim Industries, Bombay Dyeing, Welspun and Lloyds Steel.
Future Group is India's largest retailer. The aim is to push critical businesses especially consumer and supply chain as part of a wider strategy to more than treble revenues by 2021. The group will make more appointments on the consumer business side. Future Supply Chain would play an important role in helping achieve the group's vision for 2021.
Prachi Singh

|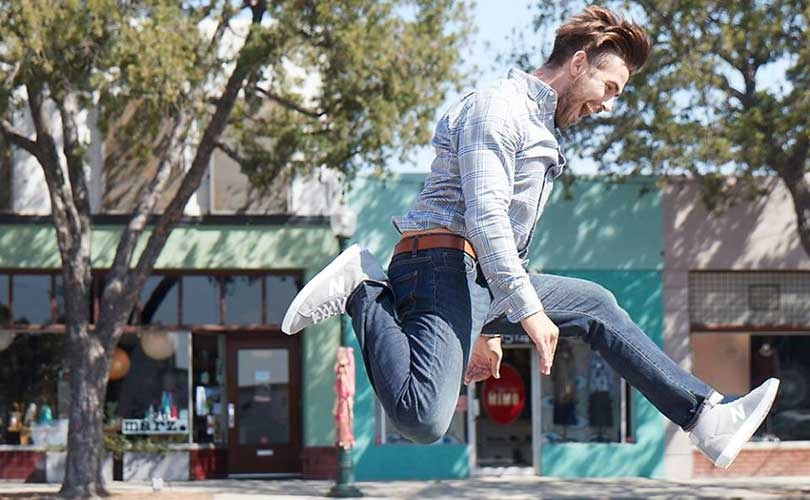 VF Corporation has announced that the appointment of Joe Alkire as Vice President, Investor Relations and Financial Planning & Analysis. He will report to Scott Roe, VF's Chief Financial Officer. Alkire replaces Lance Allega, VF's former vice president of investor relations & strategic accounts, who left the company to pursue another career opportunity.
"Joe is a proven and accomplished professional with strong experience across multiple aspects of corporate finance," said Roe in the company announcement, adding, "The breadth of his career combined with his deep knowledge of VF's business and intimate involvement in our ongoing strategic planning activities make him ideally suited to lead investor relations for VF."
Prior to this appointment, Alkire was VP, corporate finance, primarily focused in the areas of financial planning and analysis and strategic planning, with significant involvement in mergers and acquisitions, treasury and investor relations activities. He joined VF in 2010 and has held a series of roles with increasing responsibility in the corporate finance department.
Before joining VF, Alkire worked at William Blair & Company where he was a sell-side analyst, focused on the services sector. He also worked at PricewaterhouseCoopers in transaction services and merger & acquisition advising focused on the real estate industry.
Picture:Facebook/Lee Jeans
Meenakshi Kumar

|
Karan Kumar is now the brand and marketing head at ethnic wear company Fabindia. He was responsible for consumer and retail brand marketing, digital initiatives and omni-channel technology innovations at ITC's lifestyle retailing business. He has worked on key ITC brands like Aashirvaad, Classmate, Wills Lifestyle, John Players, mint-o, Candyman and Kitchens of India. He has also headed FMCG sales for ITC in Mumbai, Maharashtra and Chattisgarh.
Kumar is a proven brand marketer and understands a brand's audience and what it takes to drive the brand. His various campaigns and interventions have received critical recognition from the marketing community and the media. His innovations in digital and social media marketing have been recognised as being effective and path-breaking.
At present, Fabindia has 229 stores in India and ten abroad. The company also sells through a portal. Fabindia was founded in 1960 by John Bissell to market India's traditional crafts. It started out as an exporter of home furnishing. The first retail store opened in 1975. In 2000, the company added a non textile range to its portfolio. It also sells organic foods and personal care products. Fabindia has now forayed into western wear under the brand Fabels. Fabindia posted a 20.4 per cent rise in sales in the domestic market with profit before tax at Rs 72 crores during the year ended March 2016.
Prachi Singh

|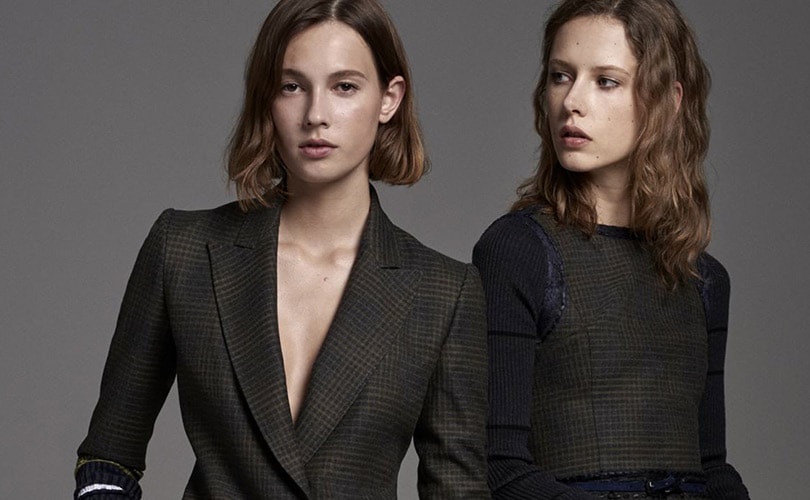 Emilie Rubinfeld, former chief marketing of Carolina Herrera has been promoted as the President of the company, says a WWD report. She steps into the position after the exit of chief executive officer Francois Kress.
"I am thrilled to have Emilie as President, she is a great leader and proven leader with a deep understanding and passion for the brand as well as a clear vision for our company," said designer and Founder Carolina Herrera in a media statement.
Rubinfeld joined Carolina Herrera in 2012. President's position has been created for her in the company. Whether she would eventually become the company's CEO or Carolina Herrera would scout for a new CEO are the questions that remain unanswered at the moment. Kress and the company were in the news recently in a lawsuit between Carolina Herrera and Oscar de la Renta over a non-compete agreement with designer Laura Kim. The dispute was settled last week.
Rubinfeld joined Herrera in 2012 after serving in marketing and communications roles at Giorgio Armani and Akris.
Picture:Carolina Herrera
Prachi Singh

|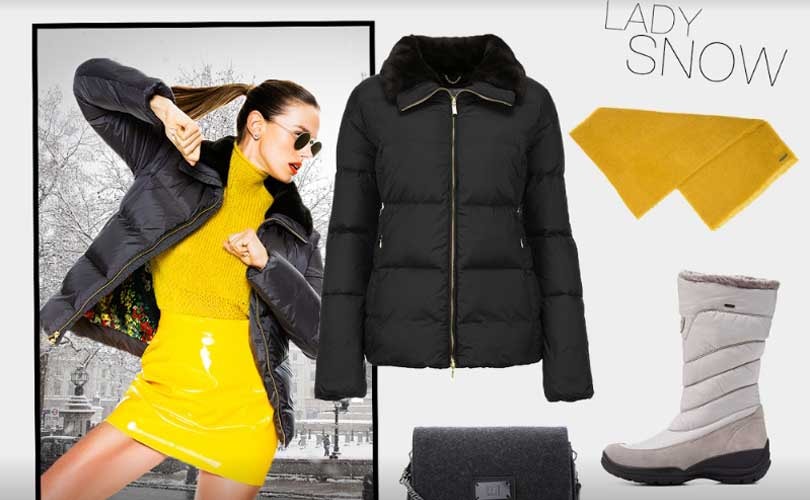 Geox board meeting, chaired by Mario Moretti Polegato appointed Gregorio Borgo to the board and as the company's new Chief Executive Officer, with effect from January 12, 2017.
Born in Turin in 1964, Borgo previously worked for Pirelli Group where he was GM for operations in the tyre sector until December 31, 2016. As part of this role, he was responsible for organisational units dedicated to operational management (manufacturing, supply chain, marketing and sales) and business units, as well as for the group's different regions.
Prior to this role, he held global business management positions within the group, with particular reference to the sales and marketing departments, both at the group's headquarters and internationally, from North America to Japan to China. In particular, he was CEO of the Asia Pacific Region from 2011 to 2013.
Picture:Geox