People
Vivian Hendriksz

|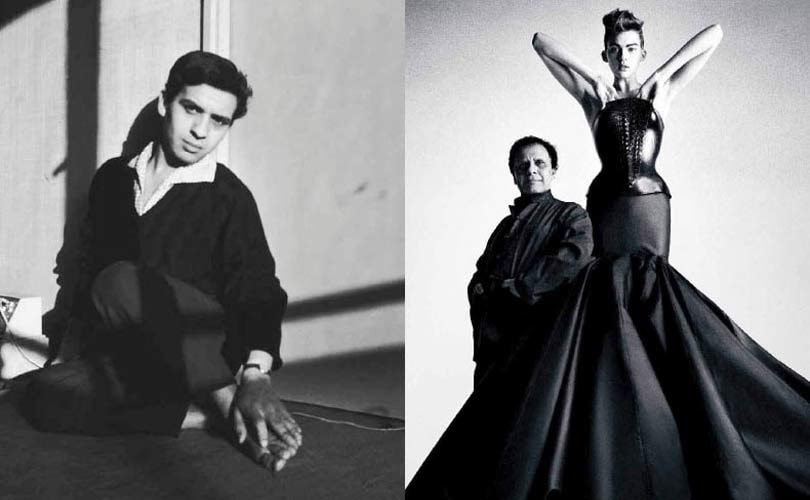 TIMELINE London - The sudden death of French-Tunisian designer and couturier Azzedine Alaïa caught the industry by surprise this weekend. Alaïa, who died of heart failure this Saturday, is set to be buried in the iconic blue and white village of Sidi Bou Said in a ceremony overseen by supermodel Naomi Campbell, Farida Khelfa, President of Tunisia Beji Caid Essebsi and relatives of the late couturier.
The rise of couturier Azzedine Alaïa
The fashion designer is best known for his contemporary designs which celebrated the female form and for marching to his own beat within the industry. Somewhat of a fashion rebel, Alaïa refused to take part in the international fashion weeks and present his collections on schedule with other leading fashion houses, instead opting to show his collections in his own time, when he felt ready. Alaïa also chose not to advertise or spend much time on marketing, letting his designs speak for themselves. He dressed famous women across the world from Hollywood to the White House and influence he left on the industry is profound.
In honor of his life and career, FashionUnited has created a timeline of the milestones in Azzedine Alaïa life and career.
Read more on Azzedine Alaïa here.
Photo: Azzedine Alaia, Alaia.fr
Don-Alvin Adegeest

|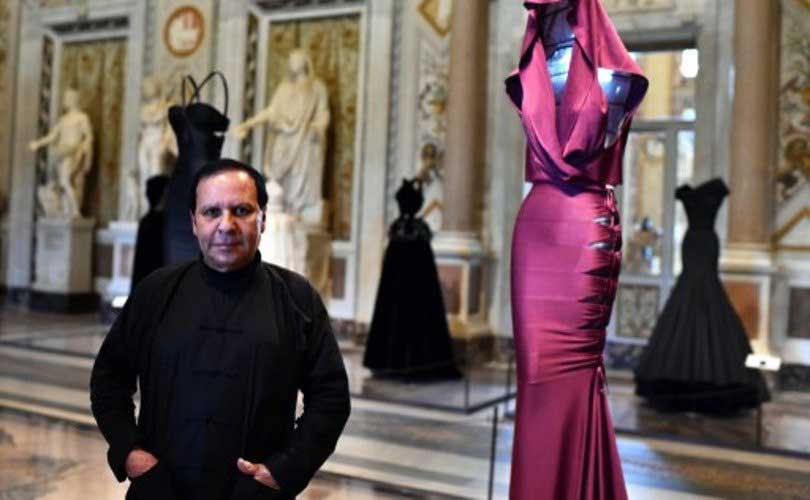 Tunisian-born Paris-based designer and couturier Azzedine Alaïa died on Saturday aged 77. The cause of death was confirmed as heart failure.
Known as 'the designer's designer," the diminutive Alaïa was a well respected pillar of the fashion community, and tributes to his talent came from far and wide, including designers Comme des Garcons founder Rei Kawakubo, Donatella Versace, Rick Owns, Jean Paul Gaultier and Stefano Pilati.
Alaïa was planning to open his first London flagship in 2018
While the New York Times published the designer's age as 82, Alaïa showed no signals of slowing down, with parent company Richemont planning to open his first London flagship store on Bond Street in early 2018.
Johann Rupert, chairman of Compagnie Financière Richemont, told WWD Alaïa was "not only a colleague but a great friend, so it was with shock and enormous sadness that I heard of his untimely passing. The industry has lost an exceptional talent. He was a man of integrity and kindness who was also a true creative genius. With his unique approach to couture, he created a distinctive style that will forever set his creations apart. Azzedine will be missed by all of us who had the good fortune to work with him."
Richemont so far declined to comment on the future of the house and if it's plans to open the 6,000sq ft London boutique will go ahead.
"King of Cling"
Alaïa, who in July had returned to the official Paris couture calendar, was often referred to as the King of Cling. His sculptural dresses moulded the female form, his meticulous methods meant he famously cut, sewed and pined each piece directly to his models himself - emphasising construction to ensure every creation had the perfect fit.
Early in his career, Alana began assisting a dress-maker, moving to Paris in 1957. He soon got a job at Christian Dior, in the midst of the Algerian war, but was dismissed for having incorrect immigration papers. He then went on to work for Guy Laroche and Thierry Mugler until he opened his first atelier in the late 1970s. His first ready-to-wear collection under his own name debuted in 1980.
Alaïa famously ignored the fashion calendar, opting to show when his collections were ready. Up until his death, he retained his uncompromising attitude to exhibit his designs to his own schedule and was uninterested in the publicity of fashion weeks.
During an interview with The Ground Social & Magazine, Alaïa famously dissed Anna Wintour and Karl Lagerfeld. Of Chanel creative director Lagerfeld he stated: "I don't like his fashion, his spirit, his attitude. It's too much caricature. Karl Lagerfeld never touched a pair of scissors in his life." About the Vogue editor-in-chief he said: "She runs the business very well, but not the fashion part."
Alaïa's clients included the illustrious who's who of the creative industries, including Naomi Campbell, Lady Gaga, actress Greta Garbo and Michelle Obama.
Tributes
British Vogue editor in chief Edward Enninful wrote a heartfelt tribute on his Instagram, calling Alaïa "a true visionary, and a remarkable man." Designer Marc Jacobs said: "A true artist, genius and master. He was always kind, friendly and supportive of me. He welcomed me when I first came to Paris. We had some great adventures and many good times. His talent is unparalleled and his playful character generous, naughty and wickedly unique. The exceptional beauty he created is timeless and will without question- live forever! I pray that Azzedine will rest in peace."
Lady Gaga wrote: "I'd watch in awe as he hand-made each and every piece, his fingers touching the fabric like poetry. Then he would want to feed us all, and cook with his own hands and talk for hours at the table while his dogs would run around joyfully smelling the delicious food he made us," she wrote. "There was no one who did what he did. No one knew a woman's body like him. He should be celebrated as one of the greatest fashion designers the world has ever known."
Photo:Gabriel Bouys / AFP
Prachi Singh

|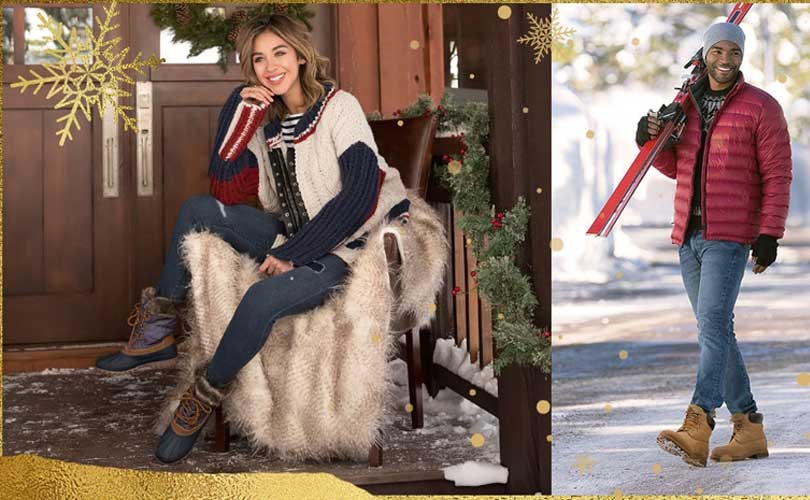 Skechers USA has appointed John Vandemore to serve as Chief Financial Officer. The company said, this expansion of the Skechers executive team will allow David Weinberg—who had been filling both CFO and COO roles—to focus more attention on the company's operations in support of its continued growth around the globe. Vandemore will report directly to Weinberg and is expected to assume his new position within the next few weeks.
"With the pace of international growth we've been experiencing at Skechers, the addition of John means I can truly focus more attention on the rapidly growing segments of our international countries, as well as those that we see having strong potential," said Weinberg in a statement, adding, "Our success brings with it the challenge of increased pressure on reporting and John's experience, most notably at The Walt Disney Company and Mattel, is proof that he'll be an essential asset to me and the senior team moving forward."
As the CFO of Skechers, the company added, Vandemore will be responsible for overseeing the company's reporting and filing obligations before the United States Securities and Exchange Commission, and for directing the company's overall financial policies, including accounting, budget, credit, insurance, tax, and treasury.
"I started Skechers 25 years ago, and for that entire journey David Weinberg has been key in making this company the incredible success that it is today. With John handling CFO responsibilities, David will now have the bandwidth to travel and find opportunities to maximize our efficiencies around the globe," added Robert Greenberg, Chief Executive Officer of Skechers.
With more than two decades of business finance experience, Vandemore has served as executive vice president and division chief financial officer of Mattel Inc. Prior to that he was the chief financial officer and treasurer of International Game Technology Plc —a computerized gaming machine manufacturer. And he spent 12 years in operations and finance roles at The Walt Disney Company including five years as vice president and chief financial officer of Walt Disney Imagineering.
Picture:Skechers website
Prachi Singh

|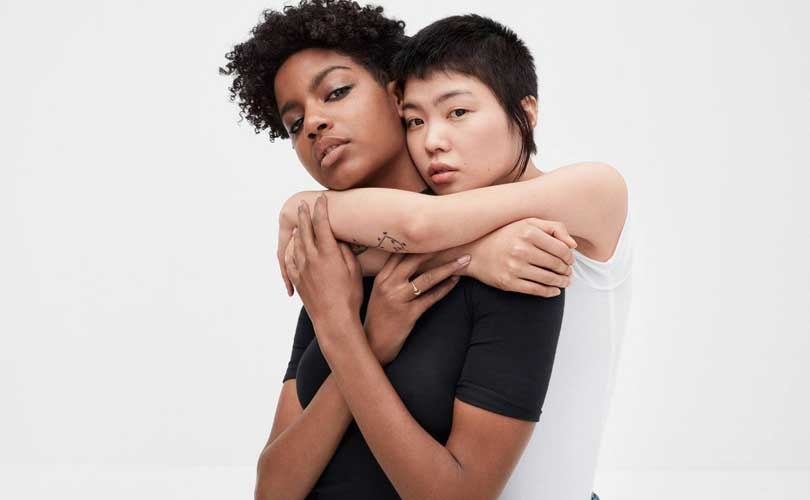 Gap has elected Chris O'Neill to serve on the company's board of directors, effective February 4, 2018. The company said, O'Neill is currently chief executive officer of Evernote Corporation and since joining the company in 2015, he has overseen the increase of Evernote's base to over 220 million users globally and established strong financial and operational foundations to sustain Evernote's future growth.
"Chris is a proven leader in the technology industry and brings a wealth of knowledge, experience, and creativity to our board of directors," said Bob Fisher, Chairman of the Gap board, in a statement, adding, "His expertise will be a great asset to the company as we enter our next phase of growth."
Prior to joining Evernote, O'Neill spent 10 years in numerous leadership roles with Google, including Google [x], the company's experimental research and development organization. The company added that O'Neill is also credited for his work as managing director of Google Canada where he doubled the Canadian business in just under three years. O'Neill has previously served on the boards of Tim Hortons and Shop.org the National Retail Federation's digital division.
"Gap Inc. has had a profound impact on the retail industry. I'm honored to join Gap Inc.'s board of directors and help the company as it evolves and focuses on its balanced growth strategy," added O'Neill.
Picture:Gap website
Danielle Wightman-Stone

|
Olivela, the philanthropic luxury retail e-commerce platform founded by social entrepreneur Stacey Boyd, has named former Barneys exec Christopher Martinez as executive creative director.
Martinez, who was formerly digital creative director of Barneys New York, overseeing the redesign of Barneys.com and TheWindow.Barneys.com, will oversee Olivela's creative for all departments and the retail concept to "visually define and differentiate Olivela's identity as a groundbreaking luxury fashion destination".
Prior to joining Barneys in 2011, he served as senior art director of T: The New York Times magazine, art director of Esquire, as well as roles at Time Out and NME.
"Christopher brings a creative eye honed by years of exemplary work across the fashion and media industries," said Stacey Boyd, founder and chief executive of Olivela. "His expertise will guide, focus and distinguish Olivela's creative identity as it continues to expand and develop in exciting new directions. We couldn't be more thrilled to welcome him to the team."
Olivela launched in June as an entirely new retail concept with a mission to provide funding to improve the lives of children around the world, by enabling luxury brands the opportunity to transform inventory into measurable impact and for consumers to fund important children's causes simply by buying what they love.
The online platform has more than 30 designer brands including Valentino, Givenchy, Stella McCartney, Jimmy Choo, Dolce and Gabbana, Aquazzura, Tod's, Marc Jacobs and Edie Parker, selling women's clothing, shoes, bags and accessories.
Introducing the brand in June, Boyd said: "We wanted to create a retail concept that seamlessly connects luxury brands with causes they care about deeply. We are proud to offer consumers a new option for purchasing gorgeous luxury products, while also knowing they are helping children and families in need."
The platform has a number of charitable partners, including Good+ Foundation, Malala Fund, VH1 Save The Music Foundation and Too Young To Wed, all of which seek to improve the lives of children around the world.
The appointment of Martinez follows the company hiring former Saks Fifth Avenue executive Ariel Foxman as chief brand officer in August.
Image: courtsey of Olivela
Meenakshi Kumar

|
Dubai-based retail and hospitality conglomerate, Landmark Group, the parent company of Lifestyle, Max Fashion, Home Centre, Spar Hypermarkets and EasyBuy, has appointed Vasanth Kumar, Executive Director, Max Fashion India as the new managing director of Lifestyle International. He will be giving strategic direction and execution to Lifestyle and Home Centre businesses.
Kabir Lumba, currently heading Lifestyle International as the MD will be taking on a new role within Landmark Group, as CEO - Max and Director - Landmark Group in the Middle East, based out of Dubai. Lumba has led the Lifestyle and Home Centre business for the past 14 years and built Lifestyle International, into one of the most respected retail companies in India.
In other leadership change, Shital Mehta will be joining the India leadership team in January 2018, as executive director and CEO, Max Retail Division. Mehta has over 23 years of experience with the last 17 years at the Aditya Birla Group in India. At Aditya Birla, Mehta was responsible for building and expanding leading menswear brands, ensuring strong backend infrastructure and brand positioning. In the last four and a half years, as CEO of Pantaloons, he led the successful integration of brand, strengthening their position in the market. Vinod Menon, Group CFO, who was recently inducted into the board as Director, Lifestyle International, will direct and lead corporate affairs and business support functions.
Danielle Wightman-Stone

|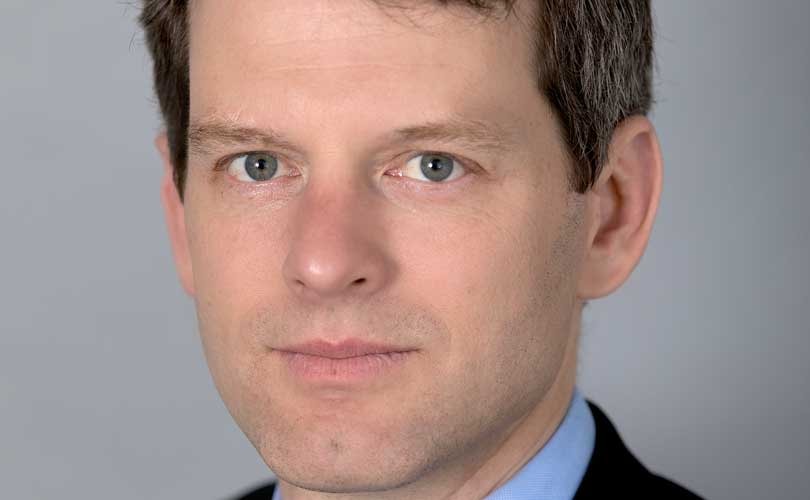 Designer outlet group McArthurGlen has appointed Tom Enraght-Moony to the newly created role of chief customer officer to support the groups ambitions to deliver "an outstanding service to customers and partner brands".
Enraght-Moony will sit on the management board of the McArthurGlen Group, and will report jointly to its chairman, JW Kaempfer, and chief executive, Julia Calabrese. He will be responsible for ensuring that the rapidly-expanding Group continues to deliver and evolve its outstanding service to customers and brand partners.
He was most recently chief executive at The Leisure Pass Group, the provider of tourist city passes. Prior to that he served as chief operating officer then chief executive of online dating company Match.com, and was chief operating officer at Kano.
Commenting on the appointment, Calabrese said: "Tom has exceptional online and offline experience working for global organisations in key European markets spanning mobile, internet technology and online consumer brands.
"This experience combined with his clear understanding of our customers and our brand partners will ensure that McArthurGlen remains one step ahead of the changing habits and expectations of consumers in an ever-digital world, while continuing to offer a best in class service and experience at every level of the business."
The appointment follows a period of strong growth for McArthurGlen across Europe, where this spring the business brought three new projects to completion in France, Austria and the Netherlands. Looking ahead, McArthurGlen is planning to increase its retail space by 50 percent to 900,000 square metres by 2021 across nine countries.
Click here for more jobs at McArthurGlen.
Image: courtesy of McArthurGlen
Prachi Singh

|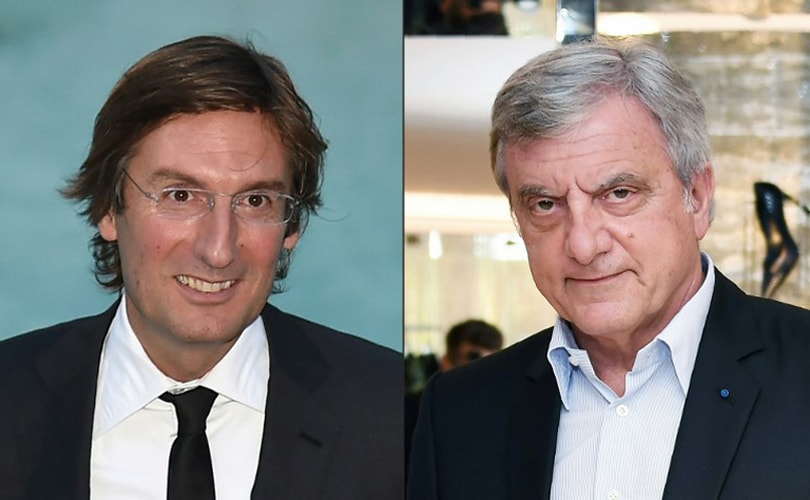 Ending his 20 year long journey heading LVMH's coveted fashion house Christian Dior, Sidney Toledano moving into a new role within LVMH, confirms Bloomberg sighting sources familiar with the development. The report added that Pietro Beccari, currently CEO of Fendi, will step into Toledano's role as CEO of Christian Dior Couture. The development yet to be made public by the LVMH Group, will see Toledano taking up a supervisory role as chief of the LVMH Fashion Group, overseeing Kenzo and Celine, reports WWD.
WWD added quoting the company statement that Toledano will replace Pierre-Yves Roussel, who so far was the chairman and CEO of LVMH Fashion Group and Roussel will continue to be the special advisor to LVMH Chairman and CEO Bernard Arnault. Meanwhile, the respective heads of Céline, Givenchy, Kenzo, Loewe, Marc Jacobs, Pucci, Rossi Moda and Nicholas Kirkwood will start reporting into Toledano and Roussel, who has been with the LVMH executive committee for last 14 years will shoulder the new operational responsibilities.
Beginning of a new era at Christian Dior as Beccari named new CEO
The current reshuffle at LVMH signals at a transformation fashion industry in witnessing with young executives stepping in to drive faster growth in the Internet era. Beccari's appointment as the new CEO of Christian Dior is seen as the part of this momentum.
Bloomberg states that 50 year-old Beccari successfully brought about a transformation to Fendi from a fur specialist to a brand with an over 1 billion euros in sales. He did everything to drive the label's growth from store renovations to discontinuing logo-printed handbags in favour of luxury models like the 3,200 dollars Peekaboo and 5,550 Baguette dollars.
LVMH acquired Christian Dior Couture for 6.5 billion euros (7.5 billion dollars), bringing the brand's fashion and accessories business under the same umbrella as the company-owned perfume business for the first time since the 1960s, the report adds. Bllomberg said quoting Exane BNP Paribas analyst Luca Solca that the Dior merger created a mega-brand with combined of sales of more than 5 billion euros a year, and the project is known internally as "One Dior."
LVMH recently announced several executive changes to make way for Toledano's succession, which included Nicola Brandolese, who most recently served as president of retail at Italian eyewear retailer Luxottica Group SpA, joining the company and Dom Perignon Champagne was roped in for an unspecified role on June 1.
Toledano joined Dior in 1994 and became CEO in 1998. In 2011, Bloomberg said, he fired the label's head designer Galliano after he was filmed uttering anti-Semitic comments in a Paris cafe. Despite the successive departures of Slimane and Galliano followed by Raf Simons, the Belgian designer who left in 2015 after three and a half years, Tolendano managed to keep the label's growth momentum.
Photo: Anne-Christine Poujoulat, Alberto Pizzoli / AFP
Danielle Wightman-Stone

|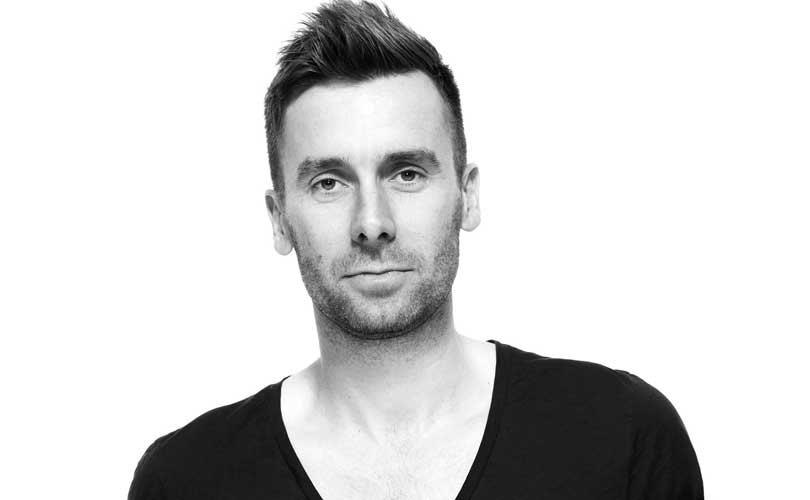 Luxury online retailer Mytheresa.com has named Richard Johnson, former Matchesfashion.com commercial director, as its new chief commercial officer to oversee all buying and merchandising.
Johnson will report into Mytheresa.com president Michael Kliger and will be responsible for the buying, retail and merchandising for the online retailer, as well as merchandise planning, and managing all commercial and fashion aspects in regards to Mytheresa.com's vendor relationships.
Prior to Mytheresa, Johnson was at MatchesFashion for two years, and prior to that served as vice president of buying at Al Tayer Group, and was head of buying at Harvey Nichols.
In addition, Tiffany Hsu, buying manager of ready-to-wear at Mytheresa, has been promoted to fashion buying director. In her new role, Hsu will be responsible for all categories in the buying team and has been tasked with drive Mytheresa.com's fashion direction by developing capsule collections as well as exclusives and special fashion collaborations.
Commenting on the appointments, Kliger said: "I am very pleased about Richard Johnson joining the Mytheresa team. I believe his great expertise in luxury and digital retail will advance our business further and solidify Mytheresa as one of the leading global online luxury retailers.
"With Richard and Tiffany we will further strengthen our unique positioning of a highly curated product offering combined with the most amazing array of exclusive collaborations with brands."
Danielle Wightman-Stone

|
AIM-listed flash sales retailer MySale has named Charles Butler as a new independent non-executive director with immediate effect.
Butler was until recently chief executive officer of Market Tech Holdings, a property and technology group where he oversaw a successful IPO through to its recent sale for 892 million pounds to LabTech Investments Limited.
Prior to joining Market Tech, Butler was group chief executive of NetPlat TV, an AIM-listed UK interactive TV gaming company.
MySale chief executive Carl Jackson said: "We are delighted to welcome Charles to the board. His extensive experience in growing online and digital businesses shall be a valuable asset as we embark on the next stage of our ambitious growth plans."
MySale is an international retailer with online flash sales sites in the UK, Australia, New Zealand, and South East Asia. The group portfolio includes brands MySale, DealsDirect and Cocosa.