People
Meenakshi Kumar

|
Splash Fashions, Middle East's largest fast-fashion retailer has appointed Abhinav Zutshi its new COO. He will focus on boosting growth and expansion plans for Splash's operations across India.
With 15 years experience behind him Zutshi brings in-depth knowledge of the retail, distribution, buying, merchandising, and brand management sectors. He will launch initiatives to deliver superior brand and customer experiences across all consumer touch points.
Before joining Splash Fashion he was Business Head, Madura Fashion. Zutshi has worked with several brands such as Forever 21, Jack & Jones, Ed Hardy, Adolfo Dominguez, amongst others. In his career spanning 15 years he has supervised significant revenue growth and geographic expansion of the retail business. He has developed extensive knowledge and experience in managing one of the top business houses in India, Sahara and heading their luxury business foray. He has also played a key role in designing business strategy for luxury retail sector.
Zutshi's business acumen, creative ingenuity, commercial understanding and vast experience of leading lifestyle brands will facilitate Splash's global vision in India.
Prachi Singh

|
VF Corporation's executive chairman and director Eric C. Wiseman has decided to retire effective October 28, 2017. VF's board of directors has elected President, Chief Executive Officer and Director Steven E. Rendle, to the role of Chairman effective upon Wiseman's retirement. The company said, Wiseman's retirement completes VF's planned leadership succession, which began with the promotion of Rendle to president and chief operating officer in June 2015, and to CEO in January of this year.
"Now is the right time to take this final step in our leadership succession plan," Wiseman said in a statement, adding, "With credit to our board of directors, the plan and its implementation have proven successful. Steve's transition to CEO has gone smoothly, and just as he was the right person to serve as VF's next CEO, Steve is the right person to now serve as our chairman of the Board."
VF's chairman Eric Wiseman to retire in October
"Succession planning at the highest levels of VF's senior leadership team is a key component of the company's long-term success, a responsibility the board takes very seriously," said Alan McCollough, Lead Independent Director of VF's Board of Directors in a media release, adding, "The decision to select Steve as Chairman was made following a thorough evaluation of the required skill and leadership capabilities necessary to fuel the company's continued global growth."
The company said, Wiseman began his career with VF in 1995 when he joined the company as executive vice president of the JanSport business. He then held a progression of leadership roles, including chairman of VF's sportswear and outdoor coalitions and executive vice president, Global Brands. He was named president and chief operating officer in 2006, and elected to VF's board of directors that same year. Wiseman was named CEO in January 2008 and chairman of the Board in August 2008.
"Eric is a proven leader and throughout his career he has inspired others to excellence. His success has always been guided by values that are core to who he is, including respect, integrity, determination and grit. During his time as VF's chairman and CEO, Eric helped to successfully guide the company through the great recession and its aftermath, and he grew VF's business presence around the world. And, it's especially noteworthy that during Eric's time as CEO the company's share price more than tripled," added Rendle.
Picture:Steven Rendle, VF website
Prachi Singh

|
Falke has announced the appointment of Martin Winkler as the new CEO of the Falke Group. The company said, Winkler follows Uwe Bergheim, who has stepped down after his retirement.
"Winkler is a proven expert in marketing and sales. His special knowledge and experience as General Manager will be of tremendous importance for the strategic focus of the Falke Group and further internationalization of the brands Falke and Burlington," said Franz-Peter and Paul Falke, in a media statement, adding, "we´d like to thank Mr. Bergheim for always trustworthy and good cooperation."
The company said, 48-year-old executive comes from LG Electronics where he was chief operating officer being responsible for the consumer business in Germany.
Previously, the company added, he worked for ten years in various leading marketing and sales positions for the Sony Group. Most recently he was country head Germany for the consumer electronics & IT business.
"I am happy to be able to help shaping the future in such a renowned and successful company as Falke. I am looking forward to the cooperation and further development of the organization and the brands Falke and Burlington," added Winkler.
Picture courtesy: Falke
Prachi Singh

|
Tiffany & Co. has named Alessandro Bogliolo as the company's next Chief Executive Officer. The company said, he is expected to assume the role by October 2, 2017 and upon joining the company will also join the board of directors.
"Today's announcement concludes the board's thorough process to identify and recruit an accomplished leader to position the company for sustainable growth in the years ahead," said Michael J. Kowalski, Chairman and interim CEO in a statement, adding, "Alessandro has a well-deserved reputation for creativity and execution, having previously led a number of international brands to success and improved performance. I also believe that his vision and team-oriented approach make him an ideal fit with Tiffany's long-standing values."
Tiffany said in a statement that Bogliolo is a veteran luxury industry executive who previously served for 16 years at Bulgari SpA, including in the roles of chief operating officer and executive vice president, jewelry, watches & accessories. Most recently, he worked as chief executive officer of global apparel and accessories company Diesel SpA, where he has led the company's efforts to revitalize its brand and enhance the customer experience. During his career, Bogliolo has worked in a broad range of countries, including China, Singapore, Italy, France, Spain and the United States.
"I am honoured and excited by the opportunity to lead this remarkable company," said Bogliolo, adding "Tiffany, with its legendary history, has always represented luxury, style, and an extraordinary standard of quality and excellence, and I look forward to working with the board and the rest of the Tiffany team to build on this foundation."
Picture:Tiffany website
Simone Preuss

|
Laura Chaplin, granddaughter of world-famous actor Charlie Chaplin, is the new ambassador of Cotton made in Africa (CmiA). The young fashion designer wants to support the initiative for sustainable cotton farming through her label 'Smile by Laura Chaplin'.
"I really wanted to be ambassador for Cotton made in Africa, because we share the same values. We want to make the world a happier place", explains Chaplin her decision to support Cotton made in Africa and the 695,000 smallholder cotton farmers in Sub-Saharan Africa CmiA is working with.
In addition, the designer in whose life creative art has always played a predominant role and whose label is characterised by a positive way of life and humanity, is inspired in her work by the initiative and by the beauty of Africa. " Cotton made in Africa had a great influence on my designs. With them I want to give people along the textile chain a reason to smile - from the farmer to the consumer."
"Laura Chaplin and Cotton made in Africa are united in their goal to improve the living and working conditions of cotton farmers and to promote nature conservation in Africa. Together, we want to spread a smile around the world - for the farmers, nature and consumers alike", confirms CmiA's managing director Tina Stridde, who feels honoured to work with Chaplin.
In this video interview, Laura Chaplin talks about her life, her new label Smile by Laura Chaplin and her role as CmiA ambassador.
Photo: Laura Chaplin / Cotton made in Africa
Prachi Singh

|
Richemont has announced the resignation with of Georges Kern, head of watchmaking, marketing and digital. The company said, Kern has stepped down from the senior executive committee and the group management committee and will no longer be standing for election to the board of directors of Compagnie Financière Richemont SA at the forthcoming annual general meeting of shareholders.
Commenting on Kern's decision, Johann Rupert, the company's Chairman, said in a statement, "Georges has been offered an interesting opportunity to become an entrepreneur. He has had a very successful career at IWC Schaffhausen and we wish him well."
Richemont's watchmaking, marketing and digital activities will now report to the senior executive committee.
Vivian Hendriksz

|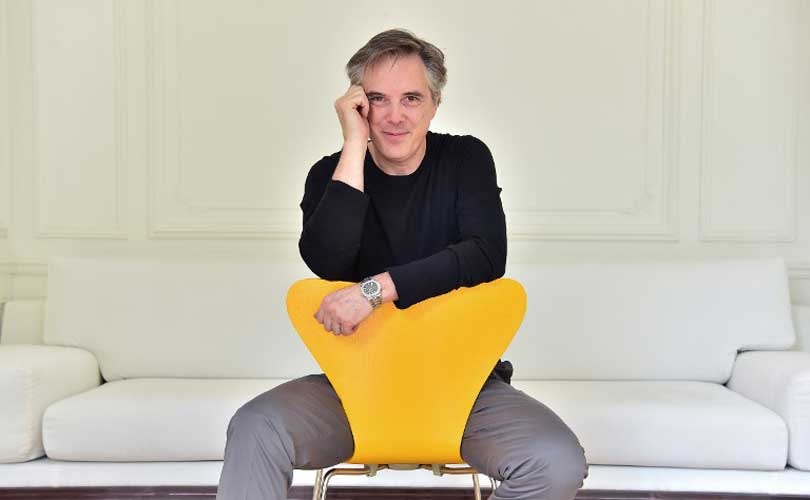 French designer Olivier Lapidus has been named the successor of Bouchra Jarrar and is set to take on the role of artistic director at Lanvin.
"It is a great honor to join Lanvin and I warmly thank Madame Wang for placing her confidence in me," says Olivier Lapidus in a statement from Lanvin. "With nearly 130 years of history, Lanvin is the oldest French couture house. To ensure its longevity is an immense task and an exciting challenge."
His appointment at the luxury fashion house comes four days after the sudden exit of Jarrar, who left the position after a 16-month tenure. The designer reportedly began his new role at the Maison on Monday, joining Lanvin as it faces numerous challenges.
Lanvin names Olivier Lapidus as its new Artistic Director
Lanvin, originally founded by Jeanne Lanvin in 1889, has been struggling to keep its sales high since hitting over 250 million euros back in 2012. The fashion house posted its first loss in more than 10 years last year, in addition to a 23 percent decline in revenue following the departure of its beloved Creative Director in late 2015, Alber Elbaz. The Maison majority shareholder, Taiwanese mogul Shaw-Lan Wang, is said to have pushed him out of the company at the time.
However, the appointment of Lanvin new artistic director has been welcome by Madame Wang. "I welcome Olivier Lapidus as Lanvin artistic director whose creative capacity is in direct line with the elegance embodied by Jeanne Lanvin," says Shaw-Lan Wang, President of Lanvin. "His broad understanding of the universe of this house, of the world of fashion and design and his resolutely modern approach will bring Lanvin towards new horizons."
Lapidus is set to lead the Maison as it moves in a new direction to become "a French Michael Kors" according to sources at BoF. The change in brand image is said to be part of the company's wider strategic shift to cut down on costs and boost sales. The Parisian-born designer will present his first collection for Lanvin this September during Paris Fashion Week for SS18. He will also continue to work on his own couture house, known as Création Olivier Lapidus, which debuted earlier this month during Paris Couture Fashion Week.
The couture house is the first couture house to launch solely online and has been praised for merging online with offline. "Far ahead of his time, Olivier Lapidus has always been interested in new technologies," adds Wang. "As a precursor couturier, he now resonates with the aspirations of the company and will be able to take up the challenges of Lanvin in the 21st century."
Photo: Olivier Lapidus, AFP
Esmee Blaazer

|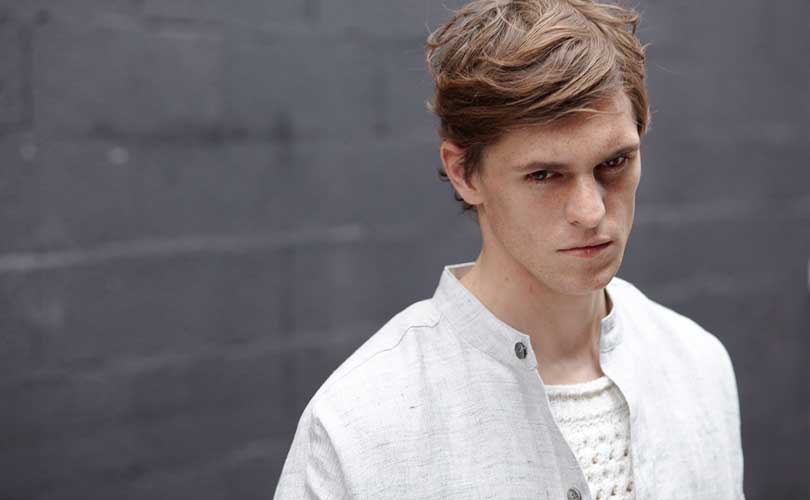 For years, Paul Helbers was among the top menswear designers, working for brands like Louis Vuitton and Martin Margiela. Last year he took a step back and launched his own menswear line 'Helbers'. His first two collections have been well-received by major fashion retailers in France, the United Kingdom and the United States.
"It isn't possible to entirely impose your own taste on large department stores," Helbers told Fashionweek.nl in an interview earlier this year. "My approach now is smaller and more personal and I can pay more attention to a product than I could at a large brand. Furthermore, the word 'luxury' is no longer part of my vocabulary. In that sense, our clients are very different compared to Louis Vuitton."
Paul Helbers' eponymous brand is well received

Helbers made his debut in Paris last year with his collection of formal and casual menswear, which includes chunky knits, trousers, jackets and shoes in the mid to high segment. Prices range from 300 euros for a shirt to 2,500 euros for a coat. His second collection built on this style, but included lighter materials and looser details. The products were already available at Barneys in New York, Mr. Porter and Matches Fashion.

>p>In an interview with Fashionista he described his target group as 'people who care about clothes and want a certain effortlessness'. "I don't really have an age in mind when I design, it's more about personality than fashion; a collection in which you find self-expression, without losing your own identity, without becoming a fashion victim."

Paul Helbers: From consultant to designer for major fashion houses

Helbers worked as a designer for Maison Martin Margiela for five years before joining Louis Vuitton, where he worked under Marc Jacobs in the menswear division. Before kicking off his career working for major fashion houses, Helbers graduated from the Royal College of Art in London and went to work for the now discontinued fashion chain Mac & Maggie in Amsterdam. "It was what H&M is today," Helbers said of the brand.

Following his time there, he joined forces with several Mac & Maggie colleagues to launch the tailored sportswear collection called Inch. "It was very Dutch. I come from the Netherlands, and when you fly over the country, you see that it too is very much designed. Every square inch is cultivated, and that was also the idea behind the collection," Helbers told Fashionista. Eventually he quit the label and started to work as a menswear designer in the Netherlands. Not long after, he received a call from Margiela asking him to join the brand as a designer.

His time at Margiela was a major learning process for Helbers, because – as he tells it – he was confronted with a designer who 'ultimately makes both clothing and fashion'. "I also learned to think before drawing, instead of simply producing and reworking. You follow the entire process of conceptualization," Helbers revealed.

Paul Helbers takes step back with launch of eponymous fashion label

When Helbers joined Louis Vuitton in 2005, menswear collections were still rather inconsequential. In the time he worked for the fashion house, he was able to double menswear's revenues. After leaving Louis Vuitton in 2011, Helbers became a consultant for a range of fashion brands, including Chinese cashmere manufacturer Erdos. In the meantime, he also laid down the groundwork for his own brand. Not only did he look for partners, he also explored the way in which his collections would be manufactured. "Where and how my clothing is made is very important to me," Helbers said.

Helbers chose to launch his own brand because he has a very specific methodology. "My inspiration often arises from a historic perspective; the workshops I worked with are all as old as my inspirational images," he told Fashionweek.nl. "I often enter into a very close working relationship with workshops, which ensures that traditional craftsmanship is given new life and becomes connected with the present. This methodology is hard to find among existing brands, because there the focus is usually on the research of the product," he explained in the interview.

Helbers' use of athleisure features in his collections is not arbitrary. Most recently, he worked in a consultancy capacity for Milan-based womenswear athleisure brand Callens & Co, where he found inspiration for his own brand. "In the end, people can only ever do one thing. I'm a one-trick pony. In the nineties, I had already based my own label on materials for sportswear, but I didn't yet have the experience I garnered working for Louis Vuitton and Margiela. Since then, I have learned how to use materials without losing their elegance," he revealed to Fashionista. According to the designer, the latter has proved to be an advantage. "I think that nowadays there is more room to explore this side of fashion than in the past. People travel more, their lives are more dynamic, and so the functionality of the collection emphasizes the way of life."

Helbers told Fashionweek.nl that we can expect an expansion of this current collection with accessories. "The goal is to someday open our own stores." These would also offer items like glassware, porcelain and books. "I want to expand and delve deeper."

During the month of June FashionUnited will focus on the menswear catwalk season. For all reads, click

here

.

Image: Helbers
Meenakshi Kumar

|
The Ministry of Textiles has appointed Rajesh V Shah as Chairperson on the Board of Governors as per National Institute of Fashion Technology (NIFT) up to March 31, 2019, in place of former cricketer Chetan Chauhan who resigned from the post after being made the sports minister of Uttar Pradesh. However, the statement did not share any details about Shahs profile.
A controversy had erupted last year over the appointment of Chauhan, an ex-cricketer and former BJP MP, as the chairman of NIFT, with political parties and fashion designers questioning the move. Textiles Secretary Anant Kumar Singh says Chauhan became a minister in Uttar Pradesh so he resigned from the post. We have appointed Shah as the post fell vacant. He also confirmed that Shah was related to the textiles industry.
Set up in 1986, the institute, which has centres across the country, comes under the Union Ministry of Textiles. As per the NIFT Act 2006, the chairperson of its Board of Governors shall be an eminent academician, scientist or technologist or professional, who is to be nominated by the visitor, in this case the President of India.
Prachi Singh

|
Kering and Brioni have announced the appointment of Nina-Maria Nitsche as the new Creative Director of Brioni, effective June 15, 2017. The company said in a statement that Nitsche will have creative responsibility of the House's collections and image.
"I am very pleased to welcome Nina-Maria Nitsche to the House of Brioni. Ever since I met her in 1996, I have been impressed by her creative approach, starting from a clearly defined concept and then transforming that into products that accurately resonate with the customer," said Brioni CEO Fabrizio Malverdi in the statement.
Nina-Maria Nitsche named Creative Director of Brioni
Prior to Brioni, Nitsche was associated with Maison Martin Margiela since 1989 and for the 23 years, she worked closely with the designer on the creative vision of the house. After the designer's resignation, in 2009, Nina-Maria Nitsche took over the creative direction of the design house.
Brioni added in the statement that Nitsche's long experience and global creative perspective will enable her to reinforce the clarity of Brioni's identity, emphasise its sartorial values and reinstate its pioneering heritage.
"I am honored to collaborate with the House of Brioni. Thanks to its long sartorial history, Brioni has the potential to redefine its position as a unique luxury brand. The House's philosophy is based on a pioneering approach to menswear. My aim is to reinforce and invigorate this longstanding tradition," said Nitsche, commenting on her new responsibility at Brioni.
Chairman and CEO of Kering, François-Henri Pinault, further added to the media release that Nina-Maria has a very accurate understanding of the Brioni man and she will bring a comprehensive and articulate creative vision to the House.
Picture:Brioni website