People
Prachi Singh

|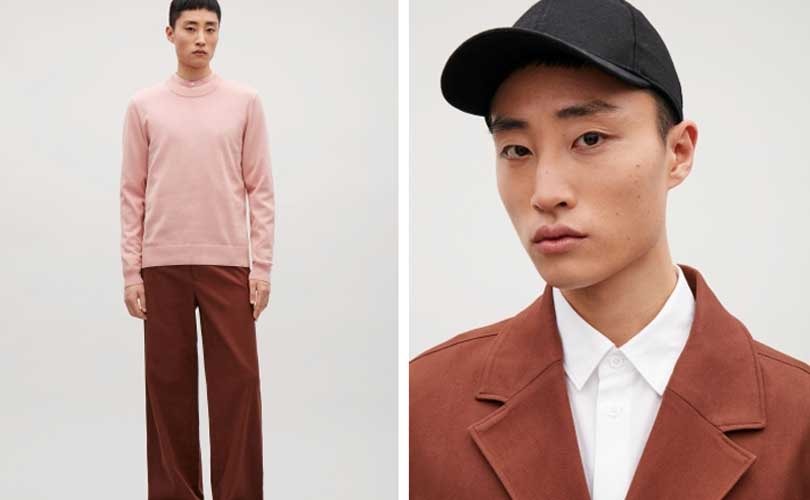 Swedish fast-fashion retailer Hennes & Mauritz AB (H&M) has roped in Anna Attemark to head the New Business division, reports Fashion Network. The move comes after the company announced on the Capital Markets Day that sales from the New Business division, that includes COS, Weekday, Cheap Monday, Monki, H&M Home, & Other Stories, Arket and new labels Nyden and Afound, are expected to continue to increase by at least 25 percent per year, thus reaching over 50 billion Swedish krona (6.2 billion dollars) in 2022
Attemark, expected to join the business as Director of the New Business division in August this year, currently serves as the CEO of Swedish ready-to-wear label Odd Molly. The report added that Attemark would takes over the position from Madeleine Persson, who would now be completely focussing on the H&M brand with Fredrik Olsson.
This is not the first time Attemark would be a part of the H&M group. She was earlier associated with the company for almost 17 years, starting as purchasing controller and later becoming the development director of the purchasing department. She then joined Odd Molly in 2011.
Picture:COS website
Vivian Hendriksz

|
London - Jason Wu and Hugo Boss are set to part ways after five years, as the US designer is set to step down from his role as artistic director for Boss woman following the German fashion label's Gallery Collection presentation this evening during New York Fashion Week.
Wu first joined the team at Hugo Boss back in June 2013 and since then his signature style has 'significantly' shaped Boss's womenswear direction. However, after running his own fashion company for ten years, the designer is ready to turn his full attention to developing his own label.
Jason Wu to exit his role as Artistic Director for Boss womenswear after 5-year tenure
"The five years at Hugo Boss have been a very exciting time for me," said Wu in a statement. "I am especially grateful to the entire Boss Womenswear team – for their passion, their dedication and not least for the amazing fashion shows and events that we realized together. Now the time has come for me to concentrate fully on my own label."
The debut Gallery Collection was shown during Berlin Fashion Week last summer, to great success. Since then the German fashion house has been working on redefining its women's and men's collections to appeal to a younger generation. During the presentation of Wu's final collection for Boss womenswear, Hugo Boss aims to highlight a number of keys looks. Wu is said to have been inspired by the purest work of minimalist Robert Morris for the collection, which is reflected in the shape of the bold tailoring.
"I would like to thank Jason for his incredible creative input and inspiration," said CBO Ingo Wilts. "I feel certain that he will approach all his future projects with the same compelling passion and zest that he brought to Hugo Boss – and for which we are highly indebted to him." The German fashion house has yet to appoint a successor to Wu.
Photo: Jason Wu AW17/Catwalkpictures
Prachi Singh

|
In a move that is termed rare in case of global ecommerce giant Amazon, the company has axed several hundred jobs at its Seattle headquarters and elsewhere, according to a Seattle Times report. Quoting sources familiar with the development, the report added that these layoffs are primarily focused on Amazon's consumer retail businesses.
The move coming from a second-largest US-based employer has surprised the industry. However, the report further adds that too much staff at the Seattle headquarters that grew from 5,000 in 2010 to 40,000 people has forced Amazon to take the drastic step. The company has also implemented hiring freezes across its business operations. While the company is trying to find a fit for those employees who have been informed of the elimination of their roles, the layoff process is expected to end over the next few weeks, the report said.
While self-publishing unit Createspace is onto its second round of layoffs that saw elimination of almost 200 jobs from the South Carolina-based Amazon subsidiary, in Las Vegas, Amazon-owned footwear seller Zappos has asked around 30 people to leave the company. Also Quidsi, the subsidiary behind Diapers.com and other sites reduced over 250 positions a year ago.
On the other hand, according to Amazon's quarterly earnings report released this month, the online major continues its hiring spree with its global workforce reaching 566,000 in December, up 66 percent on the prior year. The company is also looking at setting up its second headquarter, where it plans to fill nearly 50,000 new workers.
Picture:Amazon website
Meenakshi Kumar

|
Sanjeev Rao has been appointed Director, Raymond Trade Sales and Relationship for Raymond Apparel and will continue working towards overseeing business development following a restructuring of its leadership. Rao, who joined Raymond in 2015 as Director, Business Development, will now focus on trade sales and relationships. He will be responsible for sales and distribution for Raymond's subsidiary Park Avenue Women's wear as well as international markets for the brand's apparel line.
The reason for the restructuring is Raymond is putting all trade sales and relationship activities in their apparel sector under one vertical to streamline operations. Rao was appreciated for his work as Director, Business Development as he delivered strong results in the two years he worked in that position. It is therefore expected that he will bring the same dynamism and motivation to his new role. He has been also praised for creating structure in business development processes and creating awareness about Raymond's retail portfolio. The company expects that this restructuring will further drive growth.
FashionUnited

|
Boardriders, Inc. just announced a couple executive leadership changes. In the wake of the loss of chief executive officer, Pierre Agnes, the company has moved forward with three individuals in new leadership roles. After he was confirmed to be lost at sea, Boardriders has taken steps to confirm Boardriders a new CEO to take over the role.
The sports and lifestyle brand recently appointed Dave Tanner, previously as chief turnaround officer, to chief executive officer. As of February 6, he has been scheduled to become CEO effective immediately. His appointment was a transition supported and fostered by Agnes, according to a press release from the Boardriders team.
Boardriders announces new executive key changes in staff
The company also appointed Thomas Chambolle, current global chief financial officer, as the new interim president of EMEA effective immediately. Chambolle worked closely with Agnes in Europe in the past several years, helping to ensure a smooth transition into the new role. Additionally, Greg Healy will remain as global president and president of APAC for Broadriders during these staff changes. As these three have worked within the company for the past several years, Boardriders is hoping the new team will help lead it into 'the next phase of its evolution into the world's leading action sports company,' according to the press release.
"We are all are grief stricken over the sudden and tragic loss of our friend Pierre Agnes," Tanner said in a company statement. "At the same time, we are resolute and passionately unified in our commitment to honor Pierre's memory and extend his legacy by driving the continued resurgence and growth of Boardriders. While it is impossible to replace Pierre's spirit, we have filled our team with talented and creative professionals who will continue to nurture the company's unique culture, build on our past successes, and deliver on our now even more meaningful collective mission."
Photo: Boardriders Inc.
Prachi Singh

|
Lululemon Athletica Inc's chief executive Laurent Potdevin has resigned from his current position and as a member of the company's board of directors, effective immediately. The company said in a statement that Lululemon expects all employees to exemplify the highest levels of integrity and respect for one another, and Potdevin fell short of these standards of conduct and that the board has begun a search to hire a new global chief executive officer.
"While this was a difficult and considered decision, the board thanks Laurent for his work in strengthening the company and positioning it for the future," said Glenn Murphy, Executive Chairman of the board, adding, "Culture is at the core of Lululemon, and it is the responsibility of leaders to set the right tone in our organization. Protecting the organization's culture is one of the board's most important duties." Following Potdevin sudden departure, Lululemon has appointed Murphy to the newly created role of Executive Chairman.
"While the reasons for the departure of Laurent Potdevin are unclear, his exit is a blow to Lululemon," said Neil Saunders, Managing Director of GlobalData Retail in a statement. "During his tenure, Mr. Potdevin oversaw the steady expansion of Lululemon through both calm and rough periods in the athleisure market. His innovative approach and his clear sense of Lululemon's values and essence is one of the reasons the company has enjoyed continued success, even while other sporting brands struggle to generate growth."
"Although we see Executive Chairman Glenn Murphy as a capable pair of hands in the short term, Lululemon needs a CEO to guide it as it expands overseas and tries to make further gains in its home market. It is crucial that the right person is selected, but it is equally appointment that the task is undertaken with urgency so that Lululemon doesn't lose momentum," he added.
"We also believe that today's announcement is vague and damaging. Lululemon owes it to investors and to customers, to be clear about the reasons Mr. Potdevin was made to depart. As a company that prides itself on transparency and openness, we would expect it to have an honest conversation with stakeholders. Failure to do so will likely lead to speculation which could ultimately harm the brand."
Glenn Murphy assumes Executive Chairman's position
In his newly expanded role as Executive Chairman, the company added, Murphy will focus on achieving long-term, sustainable results for all stakeholders. Three of Lululemon's senior leaders are being elevated and will take on additional responsibilities, reporting to Murphy.
Executive Chairman of the company, and Chairman of the board, Murphy joined Lululemon in 2017. He is the founder and CEO of FIS Holdings ,a consumer-focused investment firm deploying a combination of operating guidance and capital flexibility. From 2007 to 2014, Murphy served as chairman and CEO at Gap Inc. Previously, he served as chairman and CEO of Shoppers Drug Mart Corporation and held senior leadership roles at Loblaw Companies.
The newly elevated roles include Celeste Burgoyne, Executive Vice President, Americas, who will oversee all channel and brand-facing aspects of the global business, including stores and e-commerce, as well as brand marketing; Stuart Haselden, Chief Operating Officer, will have responsibility for all operations related to finance, supply chain, people, and technology; and Sun Choe, Senior Vice President of merchandising, will guide all aspects of product development, design, innovation, and merchandising.
Burgoyne joined Lululemon in 2006 to lead the US expansion and has since held a series of roles of expanding responsibility, including senior vice president, retail, North America where she was responsible for overseeing all Canadian and US retail. Burgoyne started her career with Abercrombie & Fitch, where she held various leadership positions during her 10 years with the company.
Haselden joined Lululemon as Chief Financial Officer in 2015. Prior to that, his career spans 15 years of executive leadership at global apparel retailers, including Saks Incorporated and J. Crew Group, Inc., where he most recently served as chief financial officer.
Choe joined the company in 2016 as Chief Global Product Merchant with extensive experience in senior leadership roles at well-known brands, including Madewell, West Elm and Urban Outfitters.
"The board is entirely confident that Celeste, Stuart and Sun - three leaders deeply tied to the recent momentum in the business - can continue to execute on Lululemon's growth strategy and drive global performance. Based upon their contributions to the recent expansion of the business, their history of collaboration with one another and their strong support across the Lululemon organization, we believe this trio of leaders will take Lululemon from strength to strength," added Murphy.
The company also reaffirmed its updated guidance provided on January 8, 2018, that reflects the ongoing momentum of the business. In addition, the company further added that its growth strategies remain on track to achieve 4 billion dollars in revenue in 2020.
Photo: Lululemon
Danielle Wightman-Stone

|
Roger Vivier has confirmed that its longtime creative director Bruno Frisoni is to leave the label by "mutual agreement" at the end of his current contract.
Frisoni, who has been at the helm at Roger Vivier for the past 16 years, will present his last collection for the brand for autumn/winter 2018 in Paris on February 27, during fashion week.
"These sixteen years dedicated to reviving Roger Vivier represent a fascinating and exceptional experience," said Frisoni in a press statement. "I thank Diego Della Valle for his trust, Ines, an inspiration and a friend forever and of course the talented teams and collaborators who allowed me to bring the brand where it is today. An extraordinary adventure."
The news follows a solid performance by the brand in 2017, with sales at Roger Vivier up 9.7 percent from FY 2016 to 179.3 million euros, driven by positive results in all the main markets. This in comparison to the parent company Tod's Group, which saw a decline of 4.1 percent in FY17, with its consolidated sales totalling 963.3 million euros.
Roger Vivier announces departure of longtime creative director Bruno Frisoni
Frisoni has been credited with modernising the fashion house and taking the iconic footwear brand, known for its 'Belle de Jour' buckle shoes as worn by Catherine Deneuve, in a new design direction, following the passing of the label's namesake.
Diego Della Valle, president and chief executive of the Tod's Group, which owns Roger Vivier, added: "I would like to thank Bruno on my behalf and on behalf of all the people who work for Roger Vivier, for the work which has been done during all these years and I wish Bruno a future filled with new opportunities and success."
Roger Vivier has not yet disclosed who Frisoni's successor will be, or what the designer's next move will be. In 2011, the footwear designer halted his own signature shoe line, after 12 years in business, so is a revival in the works?
Image: courtesy of Roger Vivier by Alessandra d'Urso
FashionUnited

|
Marc Jacobs just recently made a key change in their staff. The LVMH-owned fashion label just announced the brand's newest creative vision director as John Targon.
Targon joins the iconic fashion house after working as a co-founder and creative director for Baja East. He will start his role effectively on Friday, February 2 with no official role title. According to Business of Fashion, LVMH confirmed that he will join the company but has not disclosed his actual position. "We are happy to welcome John to our design team," a spokesperson told the publication.
Targon also has previous work experience at luxury brands such as Burberry and Celine. He worked as director of wholesale for menswear for Burberry in 2012 and as national sales director for Celine starting 2009. He also worked as sales manager for Conde Nast before moving forward in the fashion industry to higher-end brands. At Marc Jacobs, it'll be interesting to see the direction that Targon chooses for the label's newest revamp.
Prachi Singh

|
Benetton Group S.R.L. has announced that following board of directors' Monday meeting, Luciano Benetton has been appointed as the company's Executive Chairman.
After handing over his responsibilities to the founder, the company added, Francesco Gori, Benetton Group's Chairman since May 2016, will remain a director on the board and will soon be taking up a new position in another Edizione S.R.L.-controlled company.
Luciano Benetton, 82-year old founder of the Benetton Group had recently announced his comeback to the label to infuse life into the troubled clothing brand. "It's an intolerable pain for me. That's why I am stepping in again, together with my sister Giuliana, who has returned to making sweaters at the age of 80," he told in an interview to La Repubblica, expressing his desire to revive the brand's lost glory.
Picture:Luciano Benetton via Benetton website
Prachi Singh

|
Asics Corporation has named Yasuhito Hirota as President and COO, who will take up the new role on March 29, 2018.
Commenting on Hirota's appointment, Motoi Oyama, Asics CEO, who became President of Asics in 2008, and was appointed Chairman of the board in March 2017, said in a statement: "Approaching my eleventh year in the role, the decision to appoint a new president was taken in order to ensure that the group can advance as one towards the next stage of our medium-term strategy, the ASICS Growth Plan (AGP) 2020. After becoming Chairman of the board last year, I decided that this would be the correct time to hand over the role of president to Hirota, and let him oversee the practical management of the company."
Hirota joins Asics from Mitsubhishi Corporation where he served for almost 38 years and most recently worked as executive vice president and head of regional strategy for Japan.
"It is a great honor for me to accept the position of President and COO with Asics Corporation. Working in conjunction with Oyama and the Asics senior management team, I am ready to continue the global progress of the Asics Group," added Hirota.
Picture:Facebook/Asics