People
Prachi Singh

|
PVH has announced that Amy McPherson was appointed to its Board of Directors. McPherson will serve on the board's audit committee.
The appointment is effective April 25, 2017, the date of the board's and committee's next scheduled meetings. The number of directors constituting the full Board was increased to 12 in connection with this appointment. McPherson, the company said, will be eligible to stand for re-election at the 2017 Annual Meeting of stockholders.
McPherson has been the President and Managing Director, Europe for Marriott International, Inc., a global lodging company, since 1999. She has served in various positions of increasing responsibility during her over 30-year career at Marriott.
Prachi Singh

|
Before the company's new CEO, Marco Gobbetti takes command in July this year, current CEO Christopher Baily, who will then become president and the chief creative officer, has roped in Sabrina Bonesi, an accessories specialist from Christian Dior as the Design Director of leather goods and shoes, says a WWD report.
Bonesi, reporting directly to Baily, will oversee the bags, shoes and accessories lines under for both the men's and women's collections.
Bonesi was earlier associated with luxury labels such as Prada, Bottega Veneta, Marni, Salvatore Ferragamo and Tod's. Her appointment strengthens the women's team that already has Net-a-Porter's co-founder, Claudia Plant, who was hired a month ago into a newly created role. Plant will serve as Senior Vice President, brand experience.
Picture:Burberry website
Prachi Singh

|
Under Armour has appointed Clay Dean as the company's Chief Innovation Officer. The company said, Dean will be responsible for driving Under Armour's global vision and strategy for Innovation, and cross-functional collaboration with its internal design, marketing, product, and category management teams. Based out of the company's global headquarters in Baltimore, Maryland, he will report to Kevin Haley, President, category management and innovation.
"Clay brings a unique perspective to Under Armour and deep roots in design, manufacturing and innovation that will be critical in guiding how we make and deliver products now and in the future," said Haley in a media release, adding, "At Under Armour, a relentless pursuit of innovation is at the core of everything we do. Adding Clay's proven expertise further validates our commitment to meaningfully advance our ability to bring category-defining products and technology to our consumers."
Dean joins Under Armour after more than twenty years of experience at General Motors (GM), most recently leading GM's global advanced design organization. The company added that his extensive design portfolio includes leading the strategic creative vision for several of GM's concept cars, serving as the chief designer that produced the Hummer H2, H2 SUT and H3 programs, exploring GM's future mobility solutions, as well as collaborating on athletic footwear projects with a major brand.
Picture:Under Armour website
Vivian Hendriksz

|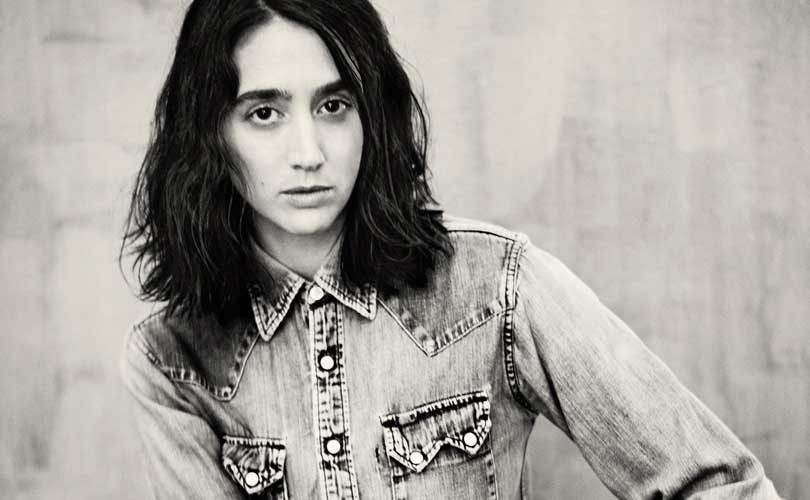 London - Maison Chloé has named Natacha Ramsay-Levi as its new Creative Director, confirming previously speculation that Louis Vuitton women's artistic director would be succeeding its former Creative Director Clare Waight Keller.
Chloé announced on Friday morning that it had appointed Ramsay-Levi as its Creative Director for ready-to-wear, leather goods and accessories, effective April 3. Ramsay-Levi will be presenting her first collection for the French fashion house for Spring 18 during Paris Fashion Week in September, added Chloé in a statement. She is set to join the team at Chloé from Louis Vuitton, where she worked for four years under Nicolas Ghesquière, serving as Creative Director for the fashion houses Women's Ready-To-Wear range.
Chloé names Natacha Ramsay-Levi Creative Director of RTW, leather goods and accessories
Speculation concerning her upcoming appointment at Chloé first began in late December, following news that Waight Keller, The Chloé Girl, was preparing to leave the fashion house after a six year tenure. Chloé confirmed Waight Keller exit in late January, and presented her final collection at women's RTW Paris Fashion Week this month, not long after she stepped down from her role. Waight Keller reportedly left her role at Chloé to take on another position at a different fashion house, although hew new role has yet to be revealed.
Ramsay-Levi is set to "embody the spirit" of the Maison and its founder Gaby Aghion, who aimed to create apparel which gave women the freedom to express themselves said Chloé in a statement. "I am very proud to join a house founded by a woman to dress women," said Ramsay-Levi. "I want to create fashion that enhances the personality of the woman who wears it, fashion that creates a character and an attitude, without ever imposing a 'look.'"
She first began her career in the fashion industry interning at Balenciaga under Nicolas Ghesquière in 2002, as she fell in love with his designs. "Actually, I wanted to become a historian," she previously said to German Interview. "But then I came into contact with the fashion of Balenciaga and threw everything aside before my studies started. The silhouette! The girl that Nicolas Ghesquière had in mind! I really wanted to be a Balenciaga girl: young, cool, androgynous."
The young designer excelled rapidly within the fashion house, ultimately becoming design director and working closely with Ghesquière. When he left his role at Balenciaga in 2013, she acted as a consultant for numerous brands such as Hermès, before taking up her role at Louis Vuitton, working alongside of Ghesquière once more. The Creative Director at Louis Vuitton is said to have been very supportive of Ramsay-Levi decision to take the reins over at Chloé, posting a moving photo of himself with her on his Instagram account the day of the fashion house Paris Fashion Week show at the Louvre.
Next to the post he wrote the following: "30 shows and many more fantastic projects we experienced together @nramsaylevi. We spent an extraordinary part of our life sharing our passion. You are an inspirational, talented and generous woman and I am truly grateful for that." Many followers also took this post as a sign that Ramsay-Levi was indeed headed for Chloé, where she is set to bring in aesthetic for the Maison.
Chief Executive Officer and President at Chloé, s Geoffroy de la Bourdonnaye, added that he was "particularly happy" to welcome Ramsay-Levi to the fashion house. "Her extensive experience at two prestigious fashion houses and her creative energy will further expand the maison in Gaby's vision: at the intersection of Parisian couture savoir-faire and the youthful attitude of the Chloé girl," he said in a statement.
Her appointment at the fashion house comes during a time of major change within the fashion industry, which has seen a number of Creative Directors leave their roles at established fashion houses for another position. Over the last year alone Christian Dior, Givenchy, Yves Saint Laurent, Valentino, Brioni, Roberto Cavalli and Lanvin have changed creative leadership, signalling uncertain times ahead for many labels.
Photo: Chloe
Meenakshi Kumar

|
Satyen P Momaya has takenover as the new Celio CEO. He will spearhead the retail business right from operations and management to marketing-related activities and revenue generation. He will be responsible for the growth and development of the Celio brand in India.
A post graduate in management studies, he has been with Levi Strauss, Vodafone, LG and BPL. He has over 20 years of experience in working across multiple sectors such as retail, telecom and consumer durables. He has had a successful track record in building a strong profitable business and achieving market growth objectives.
Celio is a European menswear brand and is present across 1,000 stores in 60 countries. In India it presents casuals, denim and work wear through 40 exclusive standalone stores and 128 shops in leading department stores.
Everything Celio does has a story. Linen shirts have a washed look. Sweat shirts have a mock denim look. The brand has denim that looks like a knit denim but is woven denim. Celio has indigo dyed T-shirts that will fade like denim and look like denim. There are construction details in these products. Polos have textures. Polka dotted T-shirts are done on an indigo dyed fabric than a plain fabric. There are special washes. The printing is not straightforward. There are cracks in the print, a washed down vintage look. This gives the T-shirt a worn look.
Prachi Singh

|
UPDATE Adidas confrumed today that Harm Ohlmeyer will succeed the company's long-time Chief Financial Officer Robin J. Stalker. Prior to this appointment, Stalker had informed the Supervisory Board that, after 16 successful years, he would not be extending his executive board service contract beyond March 2018.
The confirmation comes one day after news emerged Ohlmeyer was set to succeed Stalker. "We are pleased to appoint Harm Ohlmeyer, an excellent internal candidate, to the executive board as successor to Robin J. Stalker. With this appointment, we are continuing to transition leadership to the next generation," said Igor Landau, Chairman of the Adidas supervisory board in a statement.
The company said, Ohlmeyer has been appointed to the executive board as ordinary member with immediate effect and as CFO of Adidas effective May 12, 2017. The company added, Ohlmeyer started his career with Adidas in 1998 and gained extensive experience in the areas of finance and sales. Since 2011, he led the company's global ecommerce business, most recently as SVP digital brand commerce. From 2014 to 2016, he held additional responsibility as SVP sales strategy and excellence.
Prior to this, Ohlmeyer has held various positions within the company's finance organisation, including SVP finance Adidas Brand (2006-2009) and SVP finance TaylorMade-Adidas Golf (2004-2006) in Carlsbad, California.
"Over the last couple of years, Harm Ohlmeyer has played a key role in the company's digital transformation efforts and, together with his team, increased ecommerce sales from 50 million euros to 1 billion euros. In addition, he built an integrated omnichannel sales strategy across all distribution channels, thus helping to pave the way for the successful execution of the company's strategy 'Creating the New'," added Landau.
Picture: Harm Ohlmeyer, member of the board, courtesy of Adidas
Vivian Hendriksz

|
London - International sportswear giant Adidas is set to appoint Harm Ohlmeyer as its Chief Financial Officer.
Ohlmeyer, who first joined the team at Adidas back in 1998, will start his new role at Adidas on May 12, 2017. He joins the sportswear board of directors with immediate effect, after previously overseeing Adidas e-commerce activities. Over the years, Ohlmeyer has held various leadership positions within the Adidas group financial department, including CFO for TaylorMade-adidas Golf, CFO for brand adidas as well as SVP Finance for Global Sales.
He succeeds Robin Stalker, who does not wish to extend his contract at Adidas, which was due to expire in March 2018. Stalker, who is set to step down from his role after more than 16 years, passes on the reins on May 11, 2017. "We are pleased to appoint Harm Ohlmeyer, an excellent internal candidate, to the Executive Board as successor to Robin J. Stalker," Adidas supervisory board Chairman Igor Landau said in a statement, according to Reuters.
Photo: Harm Ohlmeyer, member of the board, courtesy of Adidas
Prachi Singh

|
French fashion house Céline, owned by LVMH has appointed Séverine Merle as its new CEO, reports Fashion Lae blog. It added that Merle would assume her responsibilities as the Chief of Céline beginning April 1, 2017. Meanwhile, the coveted label, which had so far kept itself away from the social media, also joined Instagram ahead of its show at the Paris Fashion Week and plans to launch an ecommerce platform later this year.
Merle has left role as executive vice-president of Berluti, the position she held since 2014, to replace Marco Gobbetti, who left in January to take charge of Burberry. He headed the label founded by Céline Vipiana in 1945, for almost eight years. She will report to Pierre-Yves Roussel, Chairman and CEO of LVMH Fashion Group, who has been looking after the Céline's business post Gobbetti's departure from the company.
Merle began her career at French department store Le Bon Marché, and then joined the LVMH group as Louis Vuitton's merchandising director until 2011. She was then appointed Louis Vuitton's GM France for three years, before joining Berluti, says Fashion Network.
Picture:Céline
FashionUnited

|
Calvin Klein just confirmed a new hire to their jeans brand. Named as the new head of global design for Calvin Klein Jeans, Luella Bartley will help with design and expansion of the brand.
Her duties in this role include spearheading the entire vision of the label. WIthin this regard, Bartley is in charge of overseeing designs of the merchandise to ensure that the products highlight the brand's aesthetic. In this role, she will report to Pieter Mulier, creative director of Calvin Klein Inc. With a past experience in fashion as a co-founder of Hillier Bartley, she brings ready-to-wear designer skills to the Calvin Klein Jeans team. In the future, she will be in charge of the brand's design aspects.
Calvin Klein Jeans was acquired in 2013 by PVH Corp. Calvin Klein's sales in the past years have been pretty successful, especially for its denim. By bringing on Bartley, the iconic apparel brand is able to focus on expanding the brand with a clear, concise message. If Bartley is able to control the direction of the brand in one cohesive ideal, Calvin Klein Jeans could expand in sales.
Prachi Singh

|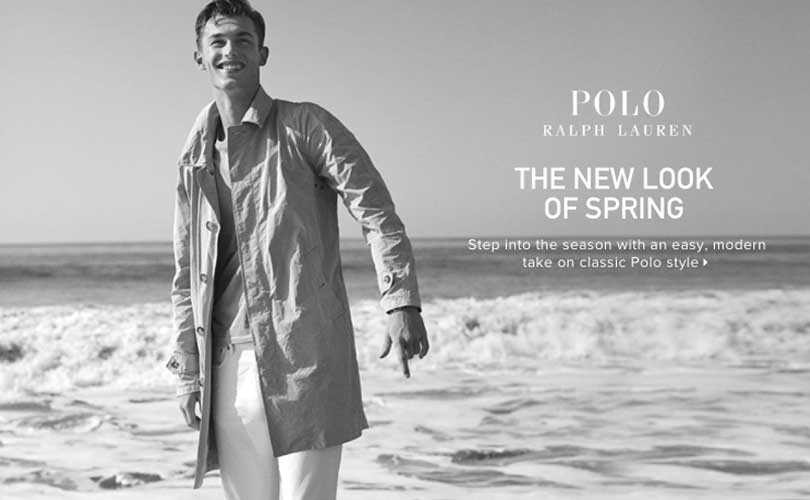 Ralph Lauren Corporation has announced two senior executive appointments, which the company said would further solidify its leadership team in support of its Way Forward Plan. While Jonathan Bottomley has been named Chief Marketing Officer, a newly created role for the company, Tom Mendenhall has been named Brand President, Men's Polo, Purple Label and Double RL.
Commenting on the new additions to the leadership team, Ralph Lauren said in a statement, "As we write our next chapter, we continue to add exceptionally strong leaders with the passion, energy, and talent to lead our Company into the future. Both Jonathan and Tom bring a fresh perspective and incredible depth of brand experience to Ralph Lauren."
Jonathan Bottomley and Tom Mendenhall join Ralph Lauren
The company said, Bottomley will be responsible for evolving Ralph Lauren's brand voice, leading the global marketing team and building cut-through marketing strategies across the company's brands and in this newly created role, all men's brand functions will report into Mendenhall, including design and merchandising, and he will be charged with maximizing brand strength to improve sales growth.
Bottomley joins Ralph Lauren in April from Vice Media, where he served as Chief Strategy Officer of Virtue. Prior to that, he was chief strategy officer and managing partner in the London headquarters of Bartle Bogle Hegarty where he led strategic brand-building efforts for clients across the luxury and consumer lifestyle sectors. He will be a part of the company's Executive Team and dual report to Valerie Hermann, President of Global Brands and Ralph Lauren, Executive Chairman and Chief Creative Officer, on an interim basis.
Mendenhall joins Ralph Lauren from Tom Ford International, where he served as chief operating officer for more than a decade, working alongside Tom Ford to build the brand from its inception. Prior to that, he was a senior vice president at Abercrombie & Fitch. He also spent eight years as worldwide director of merchandising at Gucci. He will also report to Hermann, and will begin with the company on March 29, 2017.
Picture:Ralph Lauren