People
Prachi Singh

|
Richemont has announced two new additions to its senior executive committee. The company said, Dr Jean-Jacques van Oosten has been appointed to the newly created role of Chief Technology Officer and will join the committee effective January 1, 2018. Additionally, Sophie Guieysse has been appointed Group Human Resources Director and will join the company from October 1, 2017.
Commenting on the changes, Johann Rupert, Richemont Chairman, said in a statement: "Jean-Jacques van Oosten brings over fifteen years of experience in scaling, transforming and internationalising online and multichannel businesses. Sophie Guieysse brings a twenty-year Human Resources experience across diverse cultural environments in the luxury and digital sectors. These appointments will strengthen significantly the group's ability to address current challenges and bring Richemont into a new era of agility and performance."
Jean-Jacques van Oosten and Sophie Guieysse join Richemont
The company added that Dr van Oosten's twenty one-year career has been primarily in the retail and digital sectors. Prior to his latest role as group chief digital officer and CEO of Rewe Digital, he held a number of CIO positions at Travis Perkins Group, Tesco, Kingfisher, EDS and Unilever and through his consulting company, van Oosten advised retailers on their multichannel strategy, roadmap and transformation programmes.
A graduate from the Ecole Polytechnique and Ecole Nationale des Ponts et Chaussées, Guieysse began her career holding operational functions at a number of French Ministries. From 1997 until 2005, she held various human resources roles at LVMH. Her ultimate role there was as director of human resources of the LVMH group. In 2005, Guieysse joined Canal + group where she spent ten years as human resources director and member of the executive committee. Since 2016, she had been advising Dior on the future of luxury in a connected world.
Guieysse will succeed Thomas Lindermann who is leaving Richemont for personal reasons and step down from the group management committee with effect from October 31, 2017.
Picture:Facebook/James Purdey and Sons
Prachi Singh

|
Lectra has announced the appointment of Olivier du Chesnay to the role of Chief Financial Officer. The company said that as deputy chief financial officer of Lectra since May 2013, Chesnay was already supervising management control, statutory consolidation and audit, headquarters' accounting, cash flow, credit management and change risk management, as well as more recently sales administration.
"Over the past four years, Olivier du Chesnay has successfully led many projects to improve our processes, while at the same time coordinating the group's financial management with rigor, efficiency and leadership. He will support the company to achieve the financial objectives articulated in Lectra's new strategic roadmap," stated Daniel Harari, Chairman and Chief Executive Officer, Lectra in the company announcement.
The company added that prior to joining Lectra, Olivier du Chesnay acquired 15 years' experience in financial positions at Saint-Gobain, Accenture, Sperian Protection and Honeywell Safety Products, where he was financial director for the EMEA and India division from 2010 to 2013.
"I am confident about the growth prospects for the company, which are empowered by sustained investments in innovation. This commitment will reinforce Lectra's leadership and customer value proposition, by facilitating the implementation of Industry 4.0 principles for its customers," added Olivier du Chesnay.
Picture credit:Lectra press department
Danielle Wightman-Stone

|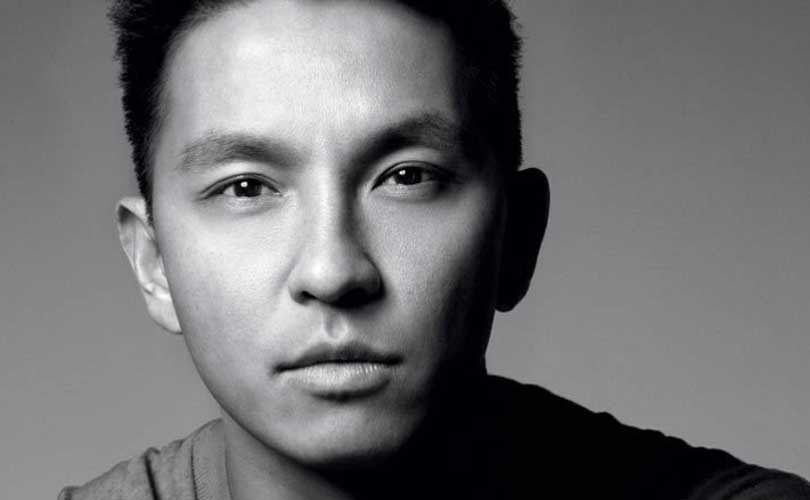 Japanese jeweller Tasaki has named New York-based fashion designer Prabal Gurung as the brand's new creative director.
The luxury jeweller tapped Gurung to "play a leading role" in the development of a new line called Tasaki Atelier, which was unveiled during the designer's spring/summer 2018 show over the weekend at New York Fashion Week and featured elaborate earrings.
"To see this partnership come to life has been incredible," said Gurung. "Tasaki sources, develops and designs with couture ideals - utilising sustainable, fair and ethical practices and offers the highest quality pearls, diamonds and gemstones."
Gurung added: "We are thrilled to continue telling our brand story by celebrating women of beauty and substance, and luxury with soul, through this partnership."
The Tasaki Atelier line by Prabal Gurung will be available at the Tasaki Ginza Flagship Store in Tokyo from February 2018, along with other international locations.
The brand, which in the past has collaborated with other designers including Thakoon Panichgul, stated that it delivers "innovative and sophisticated designs through partnerships" and that it would continue to collaborate with artists from across the globe.
Toshikazu Tajima, Tasaki's chief executive officer and board director, said: "Prabal Gurung continues to produce elegant and sophisticated designs that embody the glamorous world of luxury.
"I believe that he is the best partner to create new value that symbolises the future of Tasaki. I expect that Prabal will further expand Tasaki's unique world of modern beauty."
Images: Tasaki Atelier line by Prabal Gurung via Tasaki Facebook
Danielle Wightman-Stone

|
Sportswear brand Kolon Sport China has named Chinese designer Masha Ma as its creative director, as it continues to reposition itself as a major lifestyle brand.
Ma, who already has a critically acclaimed fashion brand that shows in Paris, will start her new creative role with Kolon Sport China in time for the spring/summer 2018 season, and she will be responsible for overseeing both men's and women's collections.
Her first collection will be showcased in January 2018 in Beijing and will be available in stores immediately after. Ma has also signed up to work with the brand for three more seasons after that.
This isn't Ma's first sportswear venture, for the Rio Olympic Games she created the uniform for the Chinese national team.
Kolon Sport was founded in 1973 and is one Asia's leading outdoor brands. Initially, it focussed on hiking gear, however, it has expanded their offering extensively over the years to sportswear, and Ma's appointment comes as the company looks to reposition itself as a lifestyle brand.
In addition to acting as creative director for Kolon Sport, Ma will also present her own ready-to-wear brand during Paris Fashion Week.
AFP

|
The French fashion tycoon Pierre Berge -- the business brains behind the Yves Saint Laurent empire -- has died aged 86, his foundation said Friday.
Berge, the longtime partner of the late designer Yves Saint Laurent, died in his sleep early Friday at his country home at Saint-Remy-de-Provence in southern France, the foundation said. A passionate bibliophile and art collector, he was also a tireless campaigner for gay rights and donated a large part of his fortune to AIDS research.
Politically engaged to the end, he was an important backer and confidant of French president Francois Mitterrand, and this year threw his weight behind Emmanuel Macron's successful campaign for the Elysee Palace. Former French culture minister Jack Lang led the tributes to a man he called a "true prince of the arts and culture." "He was a magician who made his life and those who he loved a symphony of happiness," he said. "Pierre Berge was above all a marvellous and loyal friend... who was there to take on all the good fights, the noble causes, in particular to provide the means for research to defeat AIDS."
Berge and Saint Laurent were joined in a civil union a few days before the designer died of a brain tumour in 2008 aged 71. Two museums dedicated to the life and work of Saint Laurent, financed by the foundation the two men founded, are to open in Paris and Morocco this year. (AFP)
Photo: Stephane de Sakutin / AFP
Prachi Singh

|
Abercrombie & Fitch has appointed Scott D. Lipesky as Senior Vice President and Chief Financial Officer, effective October 2, 2017. The company said in a statement Lipesky will oversee corporate finance, FP&A, financial reporting, risk management, tax, and treasury for Abercrombie & Fitch Co., and will serve on the company's executive leadership team. He will report to Abercrombie & Fitch Co.'s Executive Vice President and COO, Joanne C. Crevoiserat, who continued to serve as CFO after her promotion to COO effective February 1, 2017.
Commenting on the appointment, Crevoiserat said in a media release: "Having previously spent nine successful years with us, Scott has strong relationships here and an intimate knowledge of our business and culture that will serve him and the company well, as we continue to execute aggressively against our strategic plan."
The company added that Lipesky brings more than 20 years' experience from the retail and manufacturing sectors in financial planning & analysis, corporate finance, merchandise planning, accounting, and treasury, including nine years with Abercrombie & Fitch Co., most recently as CFO of Hollister Co.
"I'm excited to return to Abercrombie & Fitch Co. at this important point in its revitalization journey. I look forward to working with Fran, Joanne and the rest of the leadership team, as the company continues on its path to delivering enhanced performance and long-term shareholder value," said Lipesky.
Lipesky joins the company from American Signature Inc., a privately-held home furnishings company, where he was CFO. He began his career at PricewaterhouseCoopers, where he qualified as a CPA. His experience includes roles as corporate finance director with FTI Consulting, a global financial services advisory firm, director of corporate business development with The Goodyear Tire & Rubber Company, and nine years with Abercrombie & Fitch Co., in a variety of finance roles, including CFO of the company's Hollister brand.
Picture:Abercrombie website
Danielle Wightman-Stone

|
Lyst, the fashion search platform, has promoted Jenny Cossons to the newly created role of chief partnerships officer.
Cossons, who joined Lyst in 2014 as head of partnerships, will now be responsible for defining the global fashion search platform's brand and product offering, leading on strategy to create the world's best inventory and experience for customers and partners, in the newly created role.
In the three years Cossons has worked at Lyst she has doubled the number of partners available on the platform.
"When Jenny joined us three years ago, she brought a wealth of experience from her time at Net-a-Porter and Vogue.com," said Chris Morton, chief executive at Lyst. "Since then she has proved herself time and again to be a key contributor to our ongoing growth, helping us deliver a top of class experience for the hundreds of fashion brands and retailers we work with globally."
Commenting on her promotion, Cossons, added: "I am thrilled and humbled to take on this new role and to join an impressive C-Suite who are focused on building the world's best global fashion search platform.
"By strengthening our brand and product offering for our shoppers and partners, we'll ensure that our customer is always able to find exactly what she wants on Lyst."
Lyst offers more than 4 million fashion products from 12,000 of the world's leading fashion brands and stores and is used by 65 million people every year. The company has raised 60 million dollars to date, and is backed by range of all-star investors including 14W (Moda Operandi, Reformation), Accel Partners (Facebook, Spotify), Balderton (Yoox Net-A-Porter Group), Draper Esprit, part of the Draper Venture Network (Hotmail, Skype), and the teams behind LVMH, Michael Kors, Oscar de la Renta, and Tory Burch.
Image: courtesy of Lyst
Danielle Wightman-Stone

|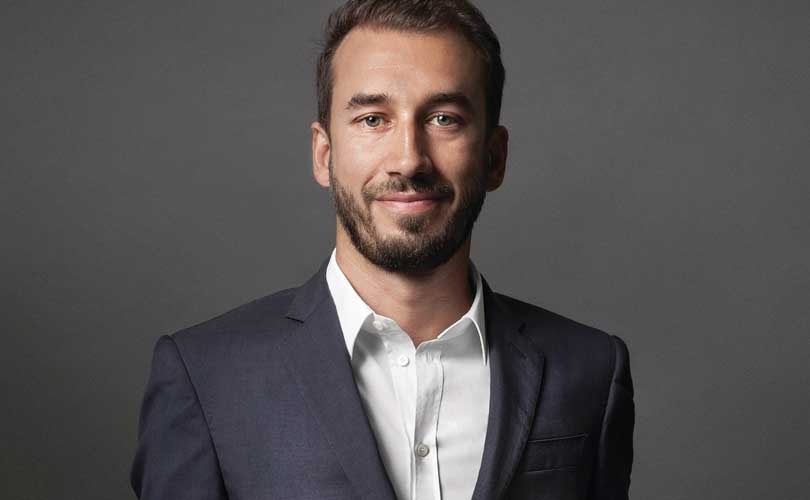 Leading eyewear group Marcolin has appointed Davide Rettore as its new chief executive for North America, who is returning to the group after three-years with Kering, where he served as global brand director for Kering Eyewear.
As chief executive for North America, Rettore will be responsible for the development of the business in the USA and Canada, which the company stated is a key market for its business "representing 45 percent of global sales".
Rettore replaces Fabrizio Gamberini who departed as chief executive in January.
Giovanni Zoppas, chief executive of Marcolin Group, said, "We all welcome back Davide to Marcolin Group. I know he will be a great value added to an already strong team."
Massimo Renon, Marcolin's worldwide commercial general manager, added: "We are excited to welcome Davide to our US executive team. His experience and unique profile will complement and enhance Marcolin Group's ability to meet the needs of our customers."
Image: courtesy of Marcolin
Prachi Singh

|
Filippa K has appointed Karl-Johan Bogefors as its new Brand Director, from September 2017. The company said in the announcement that together with founder and Creative Director Filippa Knutsson and CEO Kristofer Tonström, he will establish the Filippa K on a global scale as the most prominent Scandinavian design brand.
"Filippa K has always held a special place in my heart, and it feels like a very exciting time to return to Stockholm and Filippa K. Together with Filippa and all other co-workers, we will continue this journey and develop the brand through the right products, relevant communication and collaborations that manifest Filippa K´s Scandinavian aesthetic and design tradition," said Karl-Johan Bogefors in the statement.
Karl-Johan Bogefors is the new Brand Director of Filippa K
Earlier during 1996–2007, Karl-Johan Bogefors was part of Filippa K. From 2001, he held the position of PR & Marketing Director, and led the launch of Filippa K Man. The company added that Karl-Johan Bogefors has a wide international background, and was most recently associated with H&M owned COS in London, and previously as marketing director for Malene Birger, creative director for JC and as global editor in chief for Absolut.com.
"I am very happy to get to work with Karl-Johan again. We share the same vision and understanding for Filippa K´s values and lifestyle. Karl-Johan will be a fantastic creative partner and together we will clarify the brand identity, our communication and the brand experience," added Filippa Knutsson.
Founded in 1993, last year, Filippa K undertook restructuring to strengthen and expand the brand's presence in new markets. Since January 2017, founder Filippa Knutsson returned as the brand's Creative Director and the company appointed Kristofer Tonström as its new CEO, starting February 13, 2017.
Prachi Singh

|
L Brands has appointed Patricia S. Bellinger and Robert H. Schottenstein to its board of directors.
"Both Patti Bellinger and Bob Schottenstein are business leaders who have built their careers through elevating others and delivering performance – principles that drive our business," said Leslie H. Wexner, L Brands Chairman and CEO in the company announcement.
The company said, Bellinger is an adjunct lecturer and research fellow at the Harvard Kennedy School, and she is an internationally recognized expert on diversity, inclusion and leadership development and serves on the boards of Pattern Energy Group, Inc., Sodexo SA and Sonepar Group. Schottenstein is Chairman and CEO of M/I Homes, Inc., one of the largest homebuilders in the United States, and serves on the board of Installed Building Products, Inc.
The company also announced the retirement of Jeffrey H. Miro from the board of directors. Miro, who served on the L Brands board since 2006, is a partner at Honigman Miller Schwartz and Cohn.
"Jeffrey's decade of service on the L Brands board brought a level of sophistication to our thinking – particularly around corporate governance and real estate," added Wexner.
Picture:L Brands website