Vivian Hendriksz

|
London - Bodyfashion tradefair Interfilière has announced a brand new, flexible format for its upcoming edition in Hong Kong. Running from March 7 to 8, the body fashion's industry invite only event aims to move away from the traditional trade fair format by focusing on innovation and creativity.
The event, which is set to take place at the Wave at 4 Hing Yip Street, Kwun Tong, Hong Kong for the first time, will include a business accelerator platform, trend forums, meeting areas as well as fashion shows and networking opportunities. Interfilière Hong Kong 2017 will be overseen by the steering committee, which consists of key buyers and experts who will recommend key speakers and themes for the conferences at the event.
Using the latest innovations in technology, visitors at the trade event will be able to access all the information needed about the exhibitors and their products without having to make a single note. Devices placed across the Gallery will allows them to collect the information they need then and there, and visitors will be able to access it all from any computer whenever they need.
New spaces, such as the conference space, meeting area and the studio offer buyers and exhibitors suitable locations to launch new products, network with key buyers or share their success stories with others.
Meenakshi Kumar

|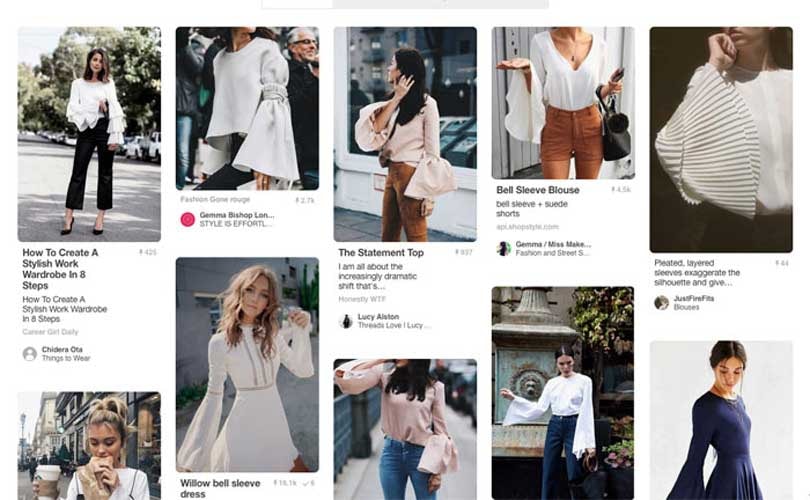 The three-day extravaganza is going to be held between January 5 & 7, 2017. "We have got 102 participants which make for more than 300 brands in totality. The fair will witness the presence of kidswear players mainly owing to the fact Kolkata is known as the hub for the garment industry. Over 500 wholesalers from different parts of the country have confirmed their presence in the fair. The event is core B2B fair wherein we are expecting big retailers, prominent wholesalers, distributors and agents on a pan-India basis. In three days, we are anticipating about 1500 visitors. We are expecting people from Delhi, Mumbai, Lakhnow, Amravati, Indore, Patna, Assam, etc.," elaborated Vijay kariwala, VP, West Bengal Garment Manufacturers and Dealers Association.
Performance of the previous editions
Talking about the performance of previous editions, Kariwala, highlighted, "We are conducting this fair for over 40 years. This is the 43rd edition of this fair. We organise this event every year. This time the fair is little delayed due to demonetisation. The response for the previous editions has been phenomenal. People want to be with us, we have 80 per cent repeated participants for the upcoming event. The last fair had 92 participants with us. This time numbers have certainly gone up. A majority of players are based out of Kolkata. This fair is kind of buyer-seller meet in which they choose collection for spring/summer 2017."
This is one of the best platforms for buyers, retailers and wholesalers in the region. It is organised on a pan-India level to offer many opportunities to stakeholders. The graph of popularity is increasing. A good deal of business is expected this time. The venue is centrally located as it is in the heart of the city.
Highlighting reasons for selecting a hotel over an exhibition ground, he said, "We have tried both the platforms. Some of previous editions have been organised in exhibition grounds too, but our participants find it more appealing to have a hotel as a value, the reason being, you can run your stall to any time of the day or night. There are no certain hours or time during which participants and visitors can run their show. So, for us the venue is a matter of choice for us. Earlier we conducted the fair in Netaji indoor stadium spanning 20,000 sq feet area. For the last couple of years, our participants are preferring to put their stalls in hotel. We take suggestions first and take steps accordingly." The future is very bright for the garment industry in Kolkata, especially for the kidswear segment.
The demonetisation impact
According to Kariwala, the fair was planned earlier between December 2 and 4, 2016, but taking demonetisation into account, it was postponed to newer dates. "Everybody is facing issues but normalcy has also come over the time. We hope that retailers and visitors will overcome it somehow and they are already doing it. Our optimism has not come down. Moreover, we believe, visitors and participants are fully aware of future growth prospects and the benefits they can reap by associating with this fair," he remarked.
Simone Preuss

|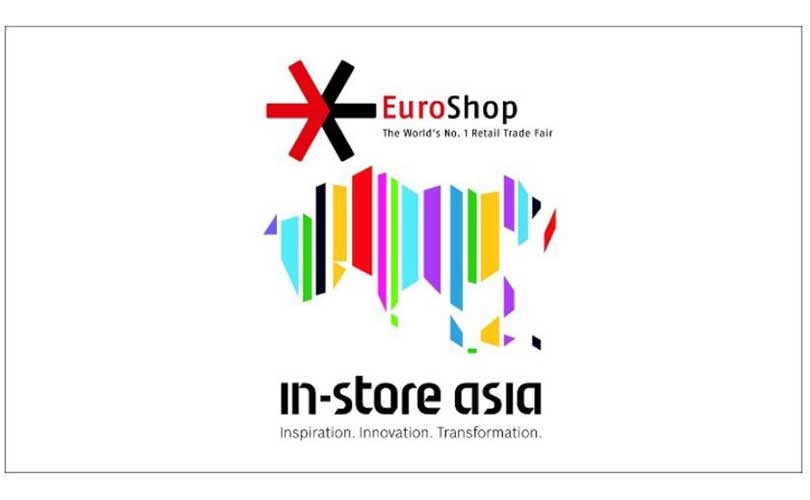 EuroShop Düsseldorf, the leading international trade fair for all investment needs in the retail sector, is entering the Indian market. For this purpose, Messe Düsseldorf and Thought Shows & Events Pvt Ltd., organiser of In-store Asia, India's largest trade fair for retail design and in-store marketing, signed a long-term cooperation deal on 23rd November in New Delhi. The two partners also formed a new company with equal participation called Excosa.
In August this year, exhibitors already had the opportunity to participate in In-store Asia under the "Mall of Europe powered by EuroShop" umbrella. From February 2018 on, it is planned to organise In-Store Asia annually and alternatingly in New Delhi and Mumbai. Messe Düsseldorf is certainly no stranger to the country, having had its own subsidiary, Messe Düsseldorf India Ltd. with headquarters in New Delhi and a branch office in Mumbai for years now.
"In-store Asia now joins the family of EuroShop, that has been the undisputed leader in this domain for the last five decades. This was the best option to broaden the horizon for the growing In-store clientele to enable new global opportunities in trade, partnerships, new technologies and reaching new markets in this domain. The timing is also perfect considering the healthy growth rate of the Indian Retail Market which has made it a top location for international investments from global brands and retailers," commented Vasant Jante, In-store Asia's founder and managing director.
For EuroShop Düsseldorf, the cooperation with the Indian trade fair is an ideal way to tap into India's national retail scene, which is estimated to grow to 4.3 million square metres of retail are in India's seven biggest cities alone in the next five years. With a volume of 500 billion US dollars, the Indian retail market is certainly attractive for international investors and remains one of the fastest growing ones worldwide.
"We met Mr. Jante during a EuroShop presentation in India in 2013. Then in 2015, we experienced In-store Asia live for the first time, and we were really impressed with the fair. More than 5,000 decision-makers from the industry, retail, architecture and banking sectors visit the event, and its offerings range from retail design, lighting, digital signage to POP displays and visual merchandising, as well as retail technology. From our very first meeting, we saw Mr. Jante as a reliable partner, and we are excited to embark on this new collective journey. Excosa will enable us to gain a foothold in a highly exciting, aspiring retail market," confirmed Hans Werner Reinhard, managing director of Messe Düsseldorf.
Image: EuroShop
Simone Preuss

|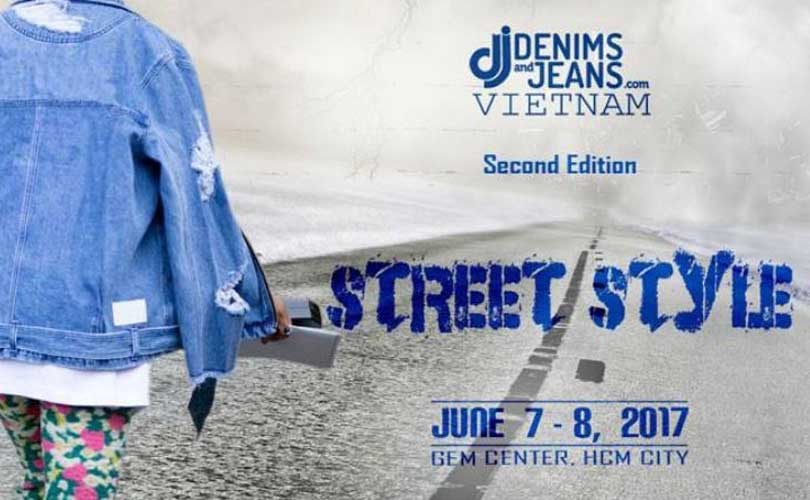 After the success of the first edition in June 2016, which brought together dozens of exhibitors and hundreds of visitors, the international denim exhibition Denimsandjeans will return to Vietnam. The second edition will be held on June 7 and 8 at the Gem Center in Ho Chi Minh City and will feature the theme 'Street Style'.
Expected are again leading denim, jeans and fabric companies as well as chemical, accessory and other suppliers of the denim supply chain. Over 50 international companies are expected from Vietnam, China, Indonesia, Hong Kong, India, Pakistan, Bangladesh, Brazil, Italy, Switzerland, Japan, Thailand and Taiwan as well as around 1,000 trade visitors.
"Vietnam is one of the fastest growing denim destinations globally and through our denim shows, we enable the International Denim Industry to see the immense potential of this important denim sourcing location", said Sandeep Agarwal, founder of Denimsandjeans.com.
Vietnam is currently the fourth largest apparel exporter after China, Bangladesh and Hong Kong -but likely to surpass China at some point - and the country's apparel industry consists of around 4,000 garment factories employing about 2.5 million workers. New garment hubs like Thua Thien Hue are promising. In 2015, Vietnam's export volume for apparel and textiles reached 27 billion US dollars and is expected to reach 30 billion US dollars in 2016. Denim is an important segment and is taking up an increasingly larger export share.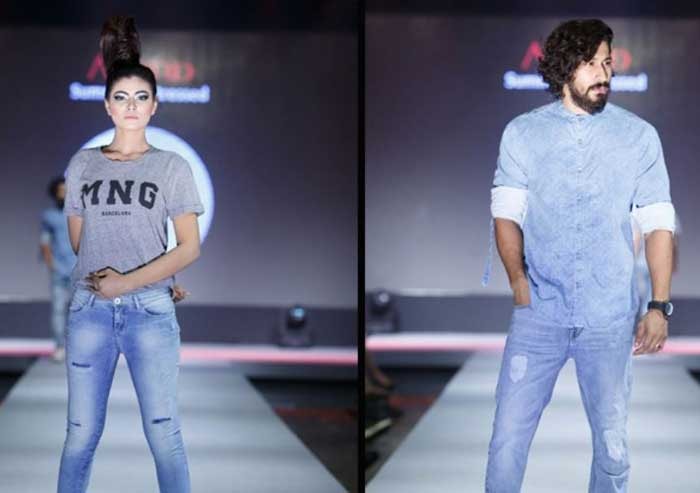 The Denimsandjeans.com website was set up in 2007 by Sandeep Aggarwal to provide trends, analyses and reports on an almost daily basis for the denim industry worldwide. The first Denimsandjeans exhibition took place in March of 2014 in Dhaka, followed by the second one in October of the same year in Dhaka. The Bangladesh shows then became an annual events, followed by the first edition in June of this year in Vietnam. Denimsandjeans.com has also launched De-Brands, the first online denim show, that brings buyers and suppliers together online at their portal.
Images:Denimsandjeans.com
Simone Preuss

|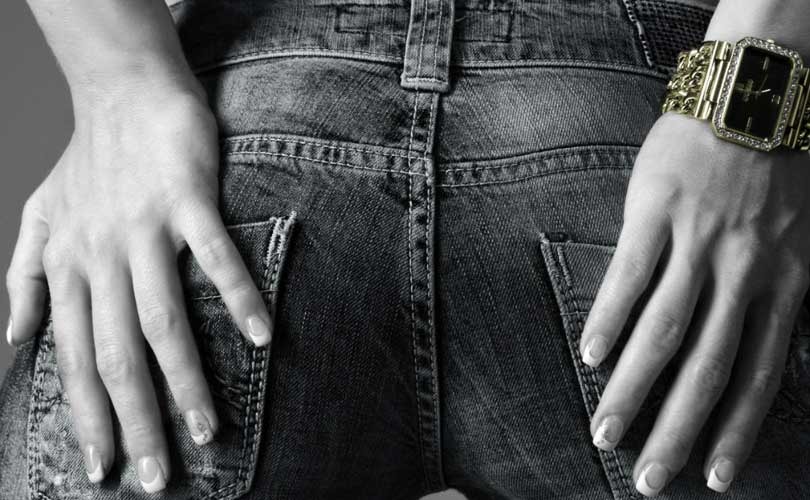 At the just concluded 32nd IAF World Fashion Convention 2016, which took place on September 27-28 at the Trident Nariman Point hotel in Mumbai, India, particular emphasis was placed on the denim market, as it underwent a revolution in the country from the '80s and '90s onwards and has not looked back since: It currently is a 4.5-billion-dollar industry, which has been growing at 15 percent annually for the last five years. Now, experts are predicting that it will grow to more than 8.1 billion US dollars by 2023.
"The denim revolution started in India in the '80s and '90s, which gradually shifted to lifestyle and more so fashion of late. With 7.4 percent of India's GDP growth and a per capita income of 1,362 US dollars, India continues to be one of the largest producers of denim in the world," said Deval Shah, Reliance Brands' business head - Diesel & GAS, at Thursday's session on "New Opportunities in Denim".
India is benefiting from cheap prices and high denim demand
He pointed to Bangladesh as a key partner for denim: "With the emergence of denim demand from Bangladesh to which India exports a huge quantity, Indian businesses have doubled their installed capacity of denim to 1.3 billion meters per annum over the last five years, with an estimated investment of 60 crore rupees [9 million US dollars] per million meters," added Shah.
But while the number of denim manufacturers has almost doubled from 25 five years ago to currently 42, excess production capacity leads to 30 percent of this capacity remaining idle. For some, decreasing the already cheap price of jeans further would be a solution.
"India is selling the cheapest pair of jeans, which is available nowhere in the world. If we bring down the price of jeans to 10 US dollar a piece as is currently prevailing in the US, India's denim demand would increase, resulting in an increase of this sector's growth at 20 percent per annum," pointed out Subir Mukherjee, business head for denim at Bhaskar Industries. Manjula Tiwari, CEO of Future Style Lab, added that "brands are getting disturbed due to a rapid change in fashion and technology".
This was the outcome of Thursday's session on "New Opportunies in Denim", a panel discussion moderated by Harminder Sahni, managing director at Wazir Advisors. Other speakers included GAS Jeans founder Claudio Grotto; Anurag Asthana, vice president (PD & sourcing) Myntra Designs and Sanjay Vakharia, director at Spykar.
World Fashion Convention focused on sourcing, retail, technology and branding
The two-day International Apparel Fashion (IAF) event was organised jointly by the Clothing Manufacturers' Association of India (CMAI) and the Union Ministry of Textiles and the Union Ministry of Commerce. It attracted more than 500 participants, among them 250 Indian apparel and denim brands and manufacturers and industry representatives from about 20 countries across the world.
Other sessions discussed new opportunities in sourcing, retailing, technology and branding. "E-retailing is going to be the next growth opportunity in the Indian textiles and apparel sector in the next few years", stated Aniruddha Deshmukh, managing director and CEO of Mafatlal Industries Ltd when speaking on the significance of online retail for the apparel market.
In terms of trade, Francesco Marchi, director general of EURATEX, highlighted the need to initiate a dialogue on the free trade agreement (FTA) between India and the European Union and the United States, especially in view of the UK pulling out of the EU: "The Indian government should start negotiations for the FTA with the EU and the UK for the benefit of the Indian apparel sector. It is hard to imagine the success of the FTA without the UK, post Brexit. UK continues to be a textiles manufacturing hub, contributing 29 percent of the entire apparel trade in the EU. Twenty-two percent of India's exports to the EU goes through UK," he advised.
The Clothing Manufacturers' Association of India (CMAI) also signed a memorandum of understanding with the China Chamber of Commerce for the Import and Export of Textiles (CCCT) to explore potential areas of mutual cooperation for increasing apparel exports from India and to make use of any market share not utilised by Chinese apparel manufacturers.
The 33rd IAF World Fashion Convention will take place in Rio De Janeiro, Brazil, on October 17th and 18th, 2017.
Photo: Jörg Brinckheger / pixelio.de
Meenakshi Kumar

|
The World Fashion Convention will be held in Mumbai on September 27 and 28, 2016. The two-day seminar being hosted by the International Apparel Federation (IAF) and the Clothing Manufacturers Association of India (CMAI) is expected to bring together leading industry stakeholders across the value chain to deliberate and present insights into various opportunity areas – covering the entire spectrum from manufacturing to technology to branding and retailing.
Insights into the fast growing Indian domestic market by top Indian players will give delegates a good understanding of how to capitalize on growth opportunities in this complex emerging market. The convention's speakers cast will again form a strong combination of Indian and international industry leaders from brands, retailers, manufacturers, academia and suppliers to the industry.
India has one of the world's fastest growing economies and is being watched by international brands, retailers and manufacturers. India stands out for the size of its domestic market, for its enviable growth rate, for its deep rooted own design tradition. The convention has as one of its main goals of connecting local fashion industry of the host country to the global fashion industry network.
World Fashion Conventions are known for their prominent and high quality speakers. Past speakers include top executives from Hugo Boss, H&M, Inditex, G-Star, Tommy Hilfiger, Zegna and Benetton.
Meenakshi Kumar

|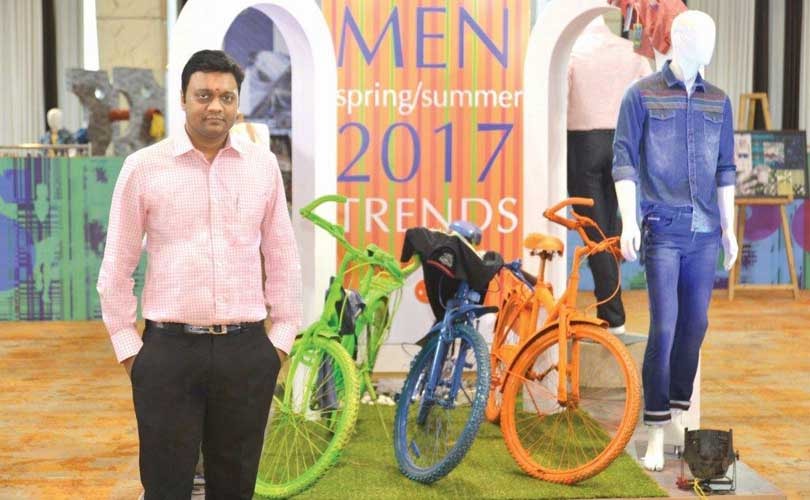 The apparel division of Siyaram Silk Mills, India's leading textile manufacturing company recently organised an All India Retailer Meet 2016 at Sahara Star, Mumbai. The event was primarily hosted to facilitate Siyaram's family bond by gathering their channel partners and providing them a refreshing break from their routine activities.
The meet saw the participation of around 1,000 dealers and channel partners of Oxemberg and J. Hampstead apparel brands. The participants were delighted to see the Spring/Summer 2017 Collection. Club wear collection for Oxemberg was also launched at the meet and was the star attraction of the night. The scintillating collection of Club wear fashion shirts is a range designed by creatively talented designers by exploring trends from around the world. Fine fabrics, trendsetting designs and a slim structured fit make this collection a complete rock star. The shirts are adorned with stylish, hand-picked buttons, crisp cuffs & broad collars. These fabulous pieces are available in popular designs like Dobby, Jacqured, Poplin & Chambray.
Siyaram's chairman and managing director, Ramesh Poddar said the meet had given them a platform to appreciate all their dealers and channel partners who played a valuable role in the overall growth of the company. It was through their efforts that the Mills' brands have been able to enhance their presence across the country.
Meenakshi Kumar

|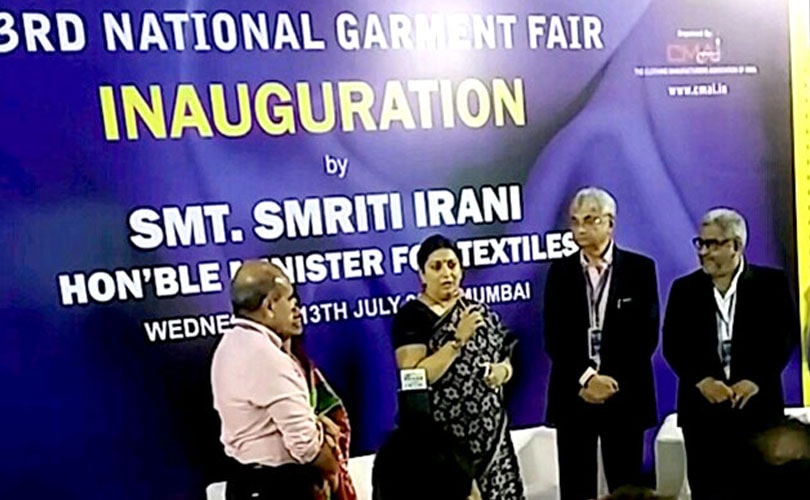 The 63rd National Garment Fair, organised by Clothing Manufacturer's Association of India (CMAI), recently concluded at the Bombay Exhibition Centre, Mumbai. The three-day fair from July 13-15, was spread over a 5,50,000 square feet space and witnessed the presence of more than 40,000 retailers and distributors on a pan-India level. The B2B fair, regarded as the biggest in India, saw the participation of 812 brands representing men's, women's and kid's segment. Happy with the response Rahul Mehta, President CMAI says, "The 63rd NGF was a rip roaring success from all points of view with record breaking number of participants, overwhelming response from retailers, and much higher than expected order bookings at the fair." Mehta points out, the somewhat sluggish sentiments of the market prior to the fair had made them cautious about expectations but the response exceeded their highest estimates.
Times have changed, fair has grown
Earlier, NGF's used to have participants only from Mumbai but now it has grown big and has pan-India participation. Earlier there were only 300-400 stalls but over the years things have changed. Says Babubhai S Ayar, Honorary General Secretary, CMAI, "Brands have used the CMAI platform to grow. Name any national level brand, Madura, Pepe, Raymond, Lee Cooper, and it has grown with the help of CMAI. Top names in the Hindi film industry have used this platform. Films and the garment industry share the themes of glamour, fashion, colours and styles. There are serials that have promoted ethnic wear. As a result ethnic wear is doing huge volumes all over India."
Even though brands participate big time in the fair, unbranded sector too is part of the fair. Considering it is 70 per cent of the garment sector, it is tough to ignore it. As Ayar says, "This fair has been especially buoyant because the garment industry had been dormant for the last few years and is showing signs of recovery. The rains have sparked optimism. Business seems like reviving and there was a buzz at the stalls."
Even for participants the CMAI is a great platform. As Bipin Acharya, Manager (sales and marketing), Antigravity commented, "This is our second time at the fair. It gives us all India exposure and visibility."
New initiatives, better schemes make the fair attractive
Mehta says, this year CMAI organized a separate Bengal pavilion, a first-of-its-kind initiative which was greatly appreciated by all. In fact, Iranian delegation was extremely happy to see the display as they said, "We were completely taken by surprise by the quality of design, product, and presentation. We never expected this level from India." he added. Over the years, says Mehta, regional and national brands have understood the value of branding that this platform provides. What's more, big brands like Classic Polo, Biba, Spykar, 109°F, Fusion Beats, Kewal Kiran etc, has shown equal interest in the fair, even though there booking cycle and branding is different, they are participating. A very positive sign for CMAI, and he feels the number may go up. "It was a challenge to manage the crowd which was really high this time. We are doing everything to make registration process hassle-free and convenient, we are doing online registration for the last three years and people are showing interest in that."
Clearly even if the garment industry is going through a dull patch, the fair has instilled a lot of positivity in the market. And the recent textile package introduced by the government should provide enough boost pep up the market.
Meenakshi Kumar

|
The Clothing Manufacturers Association of India (CMAI)will organise the largest ever apparel trade show – the 63rd National Garment Fair from July 13-15 at Bombay Exhibition Centre, NSE Complex, Goregaon (East), Mumbai. It is being touted as India's largest show.
The B2B fair will be spread out over approximately 5,50,000 square feet covering all the halls at the exhibition centre. There will be 742 stalls showing 812 brands. Nearly 40,000 retailers from all over India are expected to visit the show. The total size of the Indian apparel industry is estimated to be around Rs 2,50,000 crores for the domestic market. Out of this, organised market is Rs 74,250 crores (30 percent) whereas unorganised market is Rs 1,75,750 crores (70 percent). The Indian domestic apparel industry's size is estimated to double within the next seven years. In the year 2015-16, India's garment exports was 16.80 billion dollars (Rs 1,14,022 crores). It is expected to reach 20 billion dollars (Rs 1,35,740 crores) during the current fiscal.
Rahul Mehta, President, CMAI, speaking at a press conference, welcomed the special package announced by the Central government for the garment industry. He believes that it will create additional employment opportunity and boost exports. It will also attract large investment in the garment industry and enhance production capacity.
FashionUnited

|

The 90th edition of Pitti Uomo in Fortezza da Basso in Florence is in full swing. Curious to see what's going at the menswear trade show? Get a 30-second impression, including stylish men in colourful suits.
Today's buzz is about the presentation of Raf Simons, one of the major innovators of modern fashion. The departing creative director at Christian Dior is presenting his 2017 spring-summer collection on Thursday evening, June 16, as well as a project which has been established especially for Pitti Uomo.
Pitti Uomo takes place from June 14 to June 17 2016.

FashionUnited will focus on the menswear catwalk season during the month of June, by featuring exclusive and in-depth coverage on Men's Fashion Weeks. More on Pitti:
Pitti Uomo 90th edition: 10 memorable moments
. For all reads, click
here
.