Danielle Wightman-Stone

|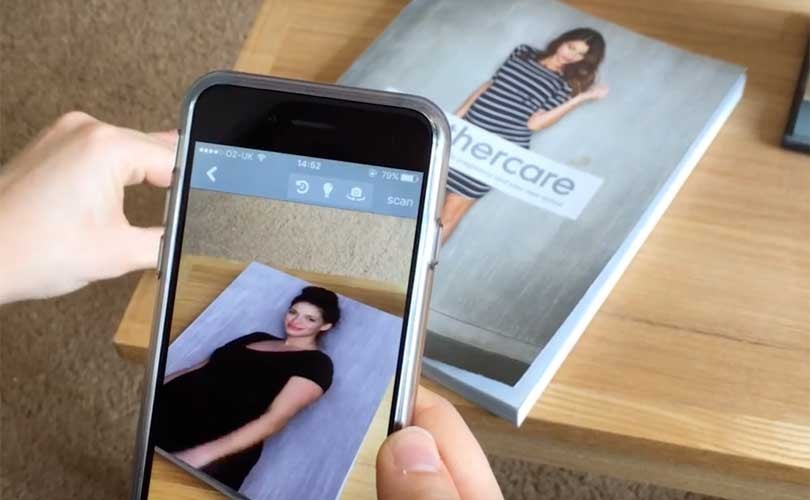 London - What can retailers expect this year? Well, according to consulting, technology and outsourcing agency Capgemini the four key trends will be 'the rebirth of loyalty', 'the Internet of Things', 'virtual reality' and 'biometric recognition'.
Bhavesh Unadkat, management consultant in retail customer engagement design at Capgemini said: "2016 demonstrated a real shift in retailers executing more targeted and relevant content at scale. We also saw digital being used in stores to improve experiences through things like contactless payments and the use of tablets for ordering and engagement. Retailers demonstrated their versatility in finding interesting ways to adopt disruptive technologies such as Augmented Reality and the Internet of Things into their ecosytem.
"No doubt 2017 will be a very exciting year in retail with brands competing for that share of wallet which is more diluted than ever before through the choice the customer has. Retailers are looking for ways to be more meaningful and relevant to their customers, to offer that extra bit more which is not just product and price but great service and experience."
One the key trends is going to be the 'rebirth of loyalty' with Capgemini stating that retailers need to be thinking about how their schemes can be more sustainable and built on a reciprocal value exchange with their customers that provides more reasons to be loyal.
"Loyalty isn't built in a moment, but instead over time, and it needs to be considered as a more holistic outcome, achieved through supporting, inspiring and engaging the segment of one customer," added Unadkat.
Next is the 'the Internet of Things', with the number of wearable devices purchased during 2016 doubling, Capgemini is predicting that this sector will expand its reach in retail. It states that there are lot of opportunities from customer facing to benefits in the supply chain, for instance, having a more accurately measure supply and demand in a near-real-time way will allow businesses to better ensure things do not run out based on a surge in demand, or that stores are not overstocked.
Virtual reality and biometric recognition key trends for retail this year
The third key trend is to see 'augmented and virtual reality' continue to influence retailers' interactions with consumers. There were a number of retailers and shopping centres who used this technology during the festive break and it is expected that this trend is set to continue for 2017, as the virtual reality eliminates the limitations of space and time, so retailers can dream of whatever experience or design they choose.
Capgemini is predicting that this technology will be "more of common site" and will be used to create virtual showrooms and virtual fitting rooms.
One recent example of this was from Mothercare who used the technology to introduced an innovative twist to its catalogue by allowing those customers with its app to scan the page and watch models showcase the products on their screens.
The final trend is 'biometric recognition', which providing opportunities for retailers to really understand and learn more about their customers with the aim of enhancing the shopping experience. While AR and VR employs technology to enhance interaction, biometric recognition allows retailers to instantly collect more details on their customers than a simple online registration form, such as their approximate age, height, gender and preferences. One such use has been to monitor customers' reactions while trying on products so the brand can adjust the clothes offered online accordingly.
Unadkat, added: "Expect 2017 to offer even more innovation and trialling in this space, as retailers look to stay ahead of the competition through the adoption of technologies that are becoming more and more accessible to brands regardless of their size and budget."
Image: screenshot from Mothercare AR video
Meenakshi Kumar

|
Textile and apparel major Raymond is targeting about 1,500 stores for its brands by 2020. At present it has now there are some 1,060 stores. Raymond's brands include Raymond Ready to Wear, Raymond Made to Measure, Color Plus, Park Avenue and Parx. The company has tied up with the Khadi Village and Industries Commission to launch a new line of clothing under the brand Khadi by Raymond.
Raymond has seen nearly 30 per cent decline in demand since demonetisation but expects the situation to ease early this year. Raymond is the largest integrated manufacturer of worsted fabric in the world. The company comprises three business divisions, such as textiles, engineering and aviation. It has a market share of 75 per cent in worsted wool and polywool. In a year it presents more than 40,000 types of fabrics.
The company uses fine microns of wool, exotic fibers like angora, pashmina, cashmere. It develops fabrics suitable for India along with the fashion element. Raymond ready to wear is a premium formal wear brand that offers classic garments with impeccable fits and inviting styles. Park Avenue caters to customer needs with formal clothing for varied occasions be it for a day at the office, high-powered corporate meetings, social gatherings or celebrations. Parx is a premium casual lifestyle brand, which caters to the needs of consumers who are looking for dressing up for life across occasions and events. Color Plus is one of India's premium casual wear brands offering a range of shirts, trousers, knits and survival gear.
Meenakshi Kumar

|
The Khadi and Village Industries Commission (KVIC) is opting for corporate tie-ups. Raymond has tied up to launch a designer range of khadi trousers, jackets and ethnic wear. Raymond will source khadi from KVIC-approved weavers and produce designer clothes. It will begin selling khadi garments from 100 stores by February, including its overseas stores, beginning with woolen khadi, followed by silk, cotton and poly khadi. Raymond expects about 10 per cent of its apparel business to come from khadi in the next two years after launch.
Meanwhile the Udyog Bharti Trust has apparently got an order for 4,500 meters of khadi from Aditya Birla's Madura Fashion & Lifestyle. Through such initiatives, KVIC aims to increase khadi sale, especially among urban consumers and help artisans, who currently do not have enough orders. This joint initiative is expected to result in incremental employment of 2,10,000 man hours for spinners and weavers, and be beneficial to more than a million khadi artisans.
Through such corporate tie-ups, KVIC expects khadi sales to rise from Rs 1,065 crores annually to Rs 5,000 crores in the next three years. However, for this program to work, it's essential to ensure a steady supply of khadi. The fabric has a long gestation period since it is hand-woven.
Meenakshi Kumar

|
Titan Company has reintroduced the 'Favre Leuba' Swiss watch brand in India. The response for the vintage brand's products with prices ranging between Rs 1.6 lakh and Rs 3.8 lakh has been good so far, says a Titan official. Thomas Morf, CEO, Favre-Leuba admitted they have received a good feedback for the collection and the brand recall is heartening to note especially in the Indian market. Favre-Leuba was re-presented in Japan market on October 6, with India following next. The brand will soon have its presence in Dubai, Taiwan and then Hong Kong by January 2017. The initial market reception has been excellent across Japan as well as India, it is said.
Favre Leuba AG (FLAG) was incorporated in 2012 by Titan as a subsidiary. The brand is being revived in a contemporary form that retains its heritage while making it relevant for today's global connoisseur, the company said.
Meenakshi Kumar

|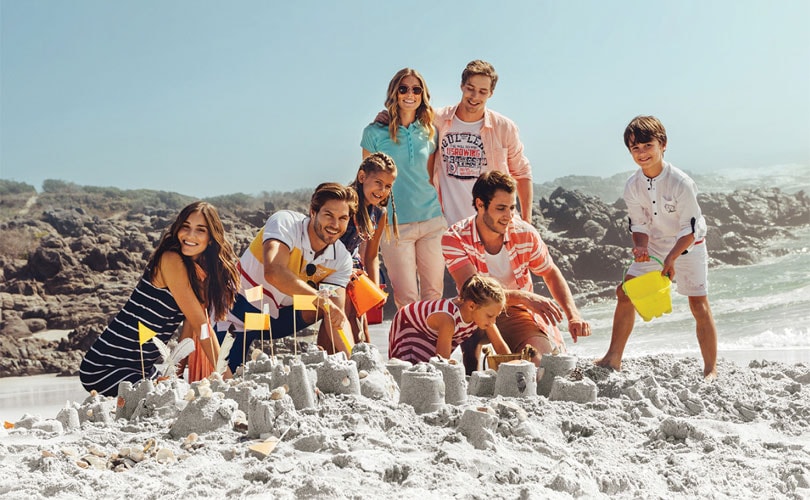 The upcoming collection from Scullers will see a vibrant colours across sub brands for men, women and kids, true to the spirit of Cuba. In essence, Cuba is the inspiration this season. "Our mainstay of the brand, chinos, is also inspired by Cuban theme with chinos in the form of Cigar. A lot of improvement has gone into washes of chinos, making it more desirable along with a lot of detailing of inner trims making it look premium," says Sangeet Kishore, Senior Brand Manager, Scullers. The company's T-shirt line has been revamped with focus on detailing on the sleeves and collars, giving it a premium look. Lots of new silhouettes have been introduced in the women's range to make it look more contemporary and premium. Kids range has been revamped ensuring the silhouettes/colours/detailing, etc, is true to the focus age group of tween.
Market dynamics
Styles in India for almost all the brands are influenced by styles abroad and the company is no exception. Detailing on a shirt is important to make it look more premium and give value for money proposition to the consumer, explains Kishore. "We are working on the same and in a season or two, we will have that as DNA of the brand." Differentiated prints along with various kinds of solid looking shirts are the most desired ones these days as far as trends are concerned.
As for colours, various shades of blue with prints (subtle) and checks are the most preferred choices. Costumer is looking for value for money in a garment, hence, the product/pricing equation has to be right. "We have done a course correction in products to ensure this," informs Kishore. When asked about collar style, he says a normal regular collar shirt is the most sold in formal as well as a casual. One of the growing categories is pure linen and cotton linen. This category becomes desirable in Spring/Summer, given the colour and vibrancy.
Consumer's clearly differentiate between a semi-formal, casual and occasion wear shirt. Though the differentiator between a semi formal and casual shirt is narrow but there is good differentiation for an occasion-led shirt. It has to be with high detailing, costly trims and a subtle sheen in fabrics. For the company, around 70-80 per cent shirts line is solid looking shirts and differentiated prints. Checks contributes around 20-30 per cent with just a few stripe shirts.
On current market dynamics he elaborates, "Market is sluggish and the brand which has got the product/pricing equation right with extraordinary offering will sail through." Scullers has done course correction before the start of season and with things in place, the company looks to 15-20 per cent growth this season.
The company retails through 100 EBOs, 35 Centrals, 30 RIL and key MBOs in Kerala. It generates around 25 per cent business from EBOs and around 30 per cent from large format stores, 7 per cent is from MBOs. As far as online is concerned, they are present on Amazon, Myntra, Flipkart and Jabong.
Expansion plans
As of now, the company is consolidating and strengthening its current product offerings. It is also strengthening efficiencies in EBOs with plans of expansions in the East.
Guy Chiswick

|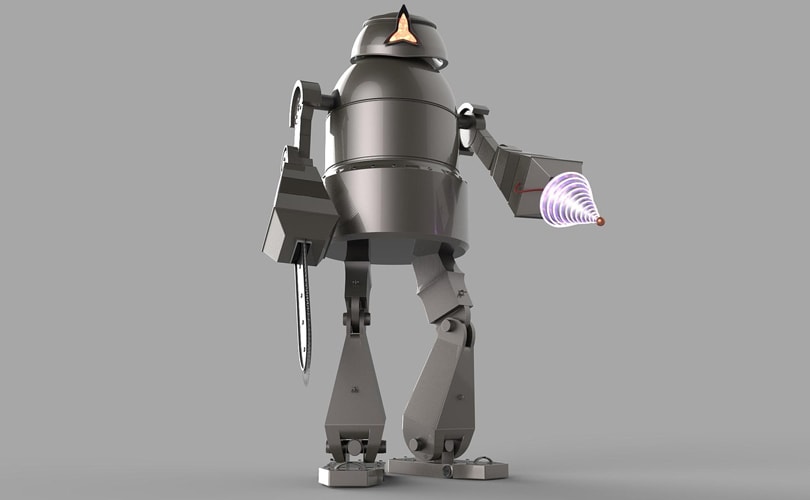 The last year has been characterised by uncertainty, unpredictability and change both on a global political scene and in retailing. In particular, technology has been developing at such an accelerated pace that what's cutting edge in January becomes old news by June. Nowhere has this been more notable than in the retail sector. 2016 saw some great leaps forward in innovation and fashion brands experimenting with new digital technologies. The bar has been set high for 2017 to push the boundaries and innovate even further.
AI everywhere
Technology is now at a stage where Artificial Intelligence (AI) systems can not only analyse data but make predictions, and this has vast implications for fashion retailers. This year, I believe tailored customer shopping experiences will become increasingly elaborate. Brands can easily use AI, which they can harness thanks to the rise in e-commerce and tools like Sentinent.ai, to analyse shopping data in real-time, and entirely redefine how they interact with you.
Some of the more exciting applications for AI in fashion retail are around visual search, offering shoppers items that are similar to a picture they like and have uploaded, and for personalised recommendations. The goal is that AI engines will be able to serve customers the way that a good shop assistant would – by working out what features are important to customers, and which aren't.
It's something we've been seeing already at shoe retailer Skechers.com, where shoppers can click on a product they like, and AI-powered engines analyse the catalogue in real time to identify and serve up similar styles. Italian lingerie company Cosabella is also now using it to rapidly test alternative options for its website design — a process that would have been time-consuming using traditional A/B testing. Clearly, far from being 'inhuman', AI has the potential to help provide a more personal service and accelerate the intuitiveness of the online shopping experience.
Blockchain and the fight against counterfeits
An emerging technology, Blockchain has the potential to revolutionise the supply chain for retailers. Blockchain, a shared ledger for recording the history of transactions, has applications across a range of industries, including retail, finance and manufacturing. It can be used to register the transfer of goods on the ledger as transactions that would identify the parties involved, as well as the price, date, location, quality and state of the product and any other information that would be relevant to managing the supply chain. The public availability of the ledger would make it possible to trace back every product to the very origin of the raw material used, helping to increase transparency One new tool, BlockVerify, promises to use blockchain's transparency to fight against counterfeiting, aiming to make the verification of a product's authenticity as easy as scanning a QR code on the box. Each product will have its own identity on the blockchain to record changes of ownership, which can be easily accessed by everyone. It's being lauded to help in the clampdown on counterfeit drugs, which accounts for huge economic damage and the loss of hundreds of thousands of lives every year, but could also have applications for fashion counterfeiting in the future too.
Robotics in the supply chain
As well as transforming a customer's in-store experience, embracing AI could also change the way fashion products are delivered. Advanced data analytics can help the logistics industry be more agile and efficient and seamlessly link real-time customer demand with stock planning and management.
The future lies in more sophisticated robots which can be programmed for many different tasks such as picking and packing. Delivery is fast becoming a key brand differentiator for fashion retailers, and harnessing the rapidly developing advances in automation and robotics can only help reduce the time to market. Taking it a stage further, the move towards Robotics Process Automation (RPA), provides the glue that integrates multiple systems dedicated to order taking and fulfilment, going beyond physical systems to embrace the underlying software, with the help of AI.
The potential market for deployment of RPA and accompanying systems is huge. PwC estimates that as much as 45 percent of current work activities can be automated, saving 2 trillion US dollars in annual wages.
The rise of voice search
According to Google, voice searches make up more than 20 per cent of all searches now, so it's only a matter of time before consumers will be shouting 'black jeans' into their phones to find the perfect pair.
Ted Baker has already made strides in this space, becoming the first-ever fashion brand application of Google App's Voice Search in its Autumn/Winter '16 campaign film. The espionage-inspired Mission Impeccable film allows users to speak into their phones to activate a Google search.
In Ted Baker's case, the brand is re-imagining window shopping – engaging shoppers who activate Voice Search on their phones – and speak key phrases that appear in their brick-and-mortar window displays – to unlock thousands of incentives and unique products in-store. Using geofencing technology, Ted Baker ensures that customers are where they say they are – within earshot of the shop, bringing an online component to the typical retail experience. It's another example of the online and offline coming together and something that we can expect to see other retailers experimenting with.
Fledgling innovation was well and truly catapulted into the mainstream in a few short months in 2016. From manufacturing and logistics all the way through the consumer shopping journey, innovation has the potential to transform fashion retailers beyond recognition in 2017.
Guy Chiswick is Managing Director of Webloyalty, Northern Europe. He has 17 years' experience in marketing and advertising and has worked for some of the industry's biggest brands as well as emerging start-ups.
Guy leads a diverse team of experts focussed on client development and category growth, and has spearheaded Webloyalty's retail and multichannel client engagement strategy since joining in 2010.
Webloyalty is a leading provider of online savings programmes designed to help companies build stronger, more profitable relationships.
Image: Pixabay
Meenakshi Kumar

|
With e-retail market likely to jump by 65 percent in 2018, the number of consumers purchasing online is expected to cross 100 million by 2017 end, says an ASSOCHAM-Resurgent India study . With increased participation from people across the country, this year will see large scale growth in the Indian e-commerce sector. This industry will continue to drive more employment opportunities and contribute towards creating more entrepreneurs through the e-commerce marketplace model, the report adds.
The report also adds demonetisation and a reduction in cash transaction along with improvement of net banking facilities, can be good opportunities for the Indian e-commerce sector. The study suggested that in 2016, about 69 million consumers purchased online. This is expected to cross 100 million by 2017 with the rise of digital natives, better infrastructure in terms of logistics, broadband and Internet-ready devices to fuel the demand in e-commerce.
The report also adds that by the end of 2018, Indian e-retail is expected to touch 17.52 billion dollars. It further goes to say that the total retail sales is growing at an impressive rate of 15 per cent registering a double digit growth figure year after year. Mobile commerce is likely to jump to 45-50 per cent in 2017 against the current 30-35 per cent of e-commerce sales. The study adds that 50 per cent sales come from mobile with majority being first time users. It also observes a surge in the number of people shopping on mobile across India with Tier II and III cities displaying increased dominance. According to the joint study, Bangalore saw the highest preference for online shopping in 2016 followed by Mumbai and Delhi.
Meenakshi Kumar

|
Amazon India has opened a city-specific platform for small sellers looking to go online. The service, live in Bangalore, allows home entrepreneurs and small sellers in fashion jewelry and ethnic apparel space to display their products to buyers within the city.
The program makes it easier for small sellers to register through smart phones. It also includes peer-to-peer sale of pre-owned products, using the sell as an individual option. Amazon has opened up the program for individual sellers as well as home entrepreneurs in the fashion accessories and ethnic apparel categories. About 600 sellers and home entrepreneurs have registered with Amazon over one-and-a-half months. The selection will go on to include home décor and other categories.
A buyer registered with a Bangalore address has visibility to products from local sellers. These are mostly small sellers. Fulfillment of orders is done using Amazon India's logistics network, which picks and packages the product. Products are delivered within three to five days and all payments are released to sellers as they are small entrepreneurs and need working capital. The methods of payment are similar to what is offered on the Amazon India website, including cash on delivery and Amazon Pay.
The city-based service helps small sellers leverage discoverability on the Amazon platform with a fixed fee structure, starting at Rs 10 as commission for transactions below Rs 1,000.
Meenakshi Kumar

|
Bhu:sattva, the brand that offers clothing made entirely from organic crops now plans to introduce a mobile application on Android as well as iOS platforms within the next six months. The Ahmedabad-based start-up has clusters of farmers and farms growing cotton and silkworms and provides buyback guarantees for the entire yield at a premium price.
Bhu:sattva has more than 2,000 people directly or indirectly associated with it. Initially starting with men's wear, Bhu:sattva today has tie-ups with designers in diverse locations across the globe, including Paris and Qatar. It has also diversified into Indo-westerns, bridal wear and footwear for women. It is also planning to launch footwear for men, jewelry, as well as a brand of essential oils, organically produced. A children's fashion line is also in the pipeline, probably for 2018.
Bhu:sattva sells through more than 100 stores across India, including Bangalore and Hyderabad. Plans are to open more stores. The firm currently has about 10 production facilities, with about 50 machines each, spread across Ahmedabad, Bangalore, Delhi, Jaipur and Hyderabad.
A dedicated team works solely on up-cycling organic waste. The waste is made into products like scarves, purses, stoles, different kinds of headgear, which are then given as free accessories with the garments a customer purchases.
Meenakshi Kumar

|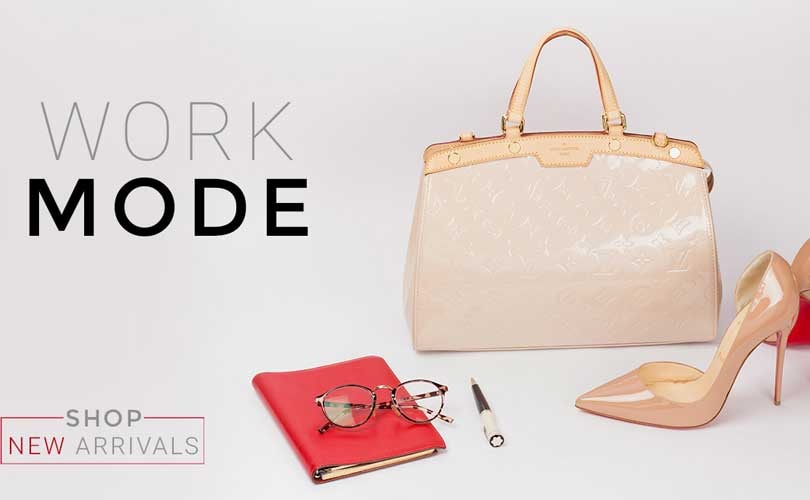 The online marketing industry has been growing by leaps & bounds lately. It has even proven to be successful investment haven. Online fashion portals are the most successful ones to attract investors and customers alike. These sites have even been trying to replace traditional markets. Almost everyone buys everything online — from clothes to makeup to home supplies — since it is effortless and quick.
Shop at your own comfort
For Pernia Qureshi, Indian fashion entrepreneur believes, traditional and online markets are poles apart. In online market, the whole world is your oasis and you can sell everything, everywhere and to everyone. In traditional market, you have a physical store and people have to make an effort to be there to buy the product, advantage being that they can touch the product and take it with themselves right away. But these days online market is a better option. It is customer friendly. Choose, Click, buy and get it delivered at your door! With easy return and refund policies, shoppers are now more comfortable with his digital mode of shopping.
Online fashion portals have created a new wave of growth for luxury bags and accessories companies. They have captured the attention of consumers aspiring for luxury products but are not able to afford it. In the same line, Zapyle for example is solving the problem of getting premium products at great prices. There's been a sudden demand for premium and luxury products. Accessibility is the biggest problem that Zapyle is solving. It has new collections of international brands like Tory Burch, Jimmy Choo, Gucci and more offered at discounted prices.
Expanse of premium brands
With increase in the awareness about premium brands amongst younger audience, demand for owning these too is increasing. While online retailers are offering luxury products from big designers, designers themselves are collaborating with fashion portals as it gives them access to a global clientele. With the kind of reach portals offer, designers can retail their collections from New York to India. All their launches can now be digitally covered and helps in building their brand.
Anvita Mehra, Founder, Confidential Couture feels people today are more aware of luxury designers and her goal is to make them accessible to a larger spectrum of people aiming at simplifying luxury. The company offers its customers a guilt free shopping experience by offering pre-loved designer accessories at great prices and with trusted authentication. It has also facilitated a paradigm shift in the consumer's thought process about pre-owned luxury goods and offered a platform for people to sell their pre-loved accessories, which was non-existent earlier.